Partypoker Welcomes First Party Diamond Club Elite
06.04.2019
Partypoker's newly established Diamond club Elite top loyalty program welcomes its first winner!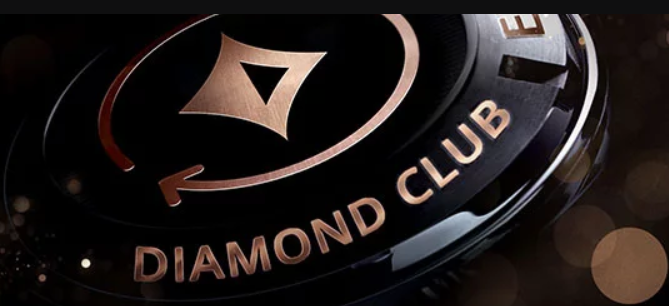 This is the Spins tournament grinder sp0ubledy. Less than three months passed from the announcement of the new VIP program in February to the success of sp0ubledy. Now the player will receive exclusive rakeback conditions on party poker, which consists in receiving a 100% rakeback until January 31, 2020. The winner, in order to reach this top, grind 13 hours a day on 10+ tables, announced plans to reduce the volume and density of the game. However, even if we start from the notional figure of $ 50,000 in rake every month (to get into the Diamond club Elite, he accumulated $ 200,000 over a period of just over two months), he still manages to earn $ 450,000. This is without taking into account the profit. Let's hope that there was a profit. In addition, do not forget about the nonzero probability of dragging in, in fact, $ 2,000,000 during the next long session in Spins. At party poker, regular promotions are held, like SPINSTORM, in which the hero of the occasion will also take the top places and increase his rakeback to very indecent numbers.

The player has already received some bonuses and goodies from partypoker for getting into the favorites list:
$ 10,000 + $ 20,000 remuneration for intermediate and final goal achievement;
Partypoker offline tournament tickets in the Caribbean (not to be confused with Karabakh; in a parallel universe, tickets to live poker tournaments in Karabakh are handed out) totaling $ 16,000;
A ticket to a small and minor MILLIONS Online tournament that costs "only" $ 10,300.
The second exclusive gift in the form of 100% rakeback has not been submitted to anyone yet. Partypoker has decided that it is intended for and available to cash game players only. At the moment, none of the cash players can boast of crossing the intermediate mark of the path in the form of $ 100,000 of accumulated rake.
Will MILLIONS Online set a new benchmark?

Multi-table poker tournaments have always been the hallmark of poker. The opportunity to win a fortune for a small price makes every person and poker player passionate. Partypoker recently officially announced the upcoming MILLIONS Online 2019. The 2018 MILLIONS Online tournament at partypoker turned out to be a record-breaking $ 20,000,000 guarantee and broke Pokerstars' hegemony by transforming the way the partypoker brand is viewed by poker players. Qualifying tournaments were held throughout the year.
The winner was eventually the Portuguese player from Holland (he was too cool for the Iberian Peninsula) Manuel Ruivo, who took more than $ 2.3 million home. This year, the registration fee has been increased from $ 5,300 to $ 10,300. It's easy to assume that such an increase in buy-in is unlikely to thin the ranks of desperate daredevils too much. However, one can count on a further increase in the guarantee of the party poker record tournament.
In 2017, the prize pool was $ 5,000,000, in 2018 there were already $ 20,000,000 looming before the eyes of the players, in 2019 ...? It would be too optimistic to expect a progression with a 4-fold increase, but $ 25,000,000 and a new record in prize money for winning an online tournament can already be carefully wanged. How it will actually be - we will find out in the near future. So far, officials have announced the same amount of the guarantee as a year earlier.
Half a minute of useful advertising
The tournament itself will begin on November 24, 2019. Which means it's time to start diligently improving your poker skills with the advanced equity calculator Power-Equilab or Flopzilla. You will definitely need to get a PartyCaption - it is useless for a high roller to manually adjust the size of bets, wasting valuable seconds and attention to minor details. And if you have played exclusively in cash all your life, then it will be important to study the fundamental works on MTT tournaments from Jonathan Little and the team of winners of high buy-in tournaments in the person of Eric Lynch, Jon Turner, Jon van Fleet.