Poker rooms with statistics: where you can play with tracker and HUD?
12.07.2021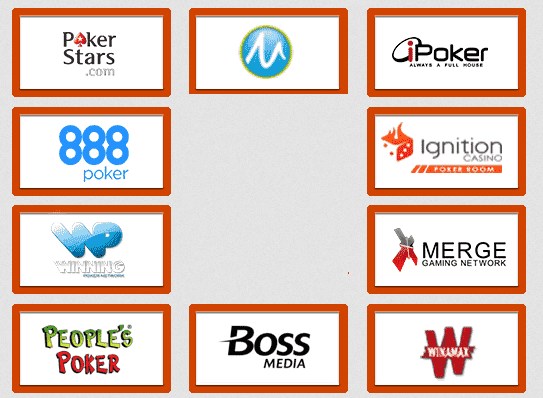 The iPoker Network added a built-in HUD last month. The function was tested in the closed Best Poker, but soon it was added to other rooms on the network. The introduction of a built-in HUD could signal the iPoker Network's plans to ban statistics and poker trackers. We have prepared a plan B for players - an overview of the poker rooms where trackers are still allowed and the HUD works.
What is HUD and what are poker trackers for?
Tracker is a program for collecting statistics when playing online poker. Playing on the Internet is very different from live poker and one of the key differences is that there is no way to collect information about opponents. We don't see facial expressions and body language online, so we don't have a chance to "read" the opponent and use his leaks to our advantage. Poker statistics software compensates this vacuum: as you play, you accumulate knowledge about your opponent's tendencies. Hand history is used as a raw material for poker trackers.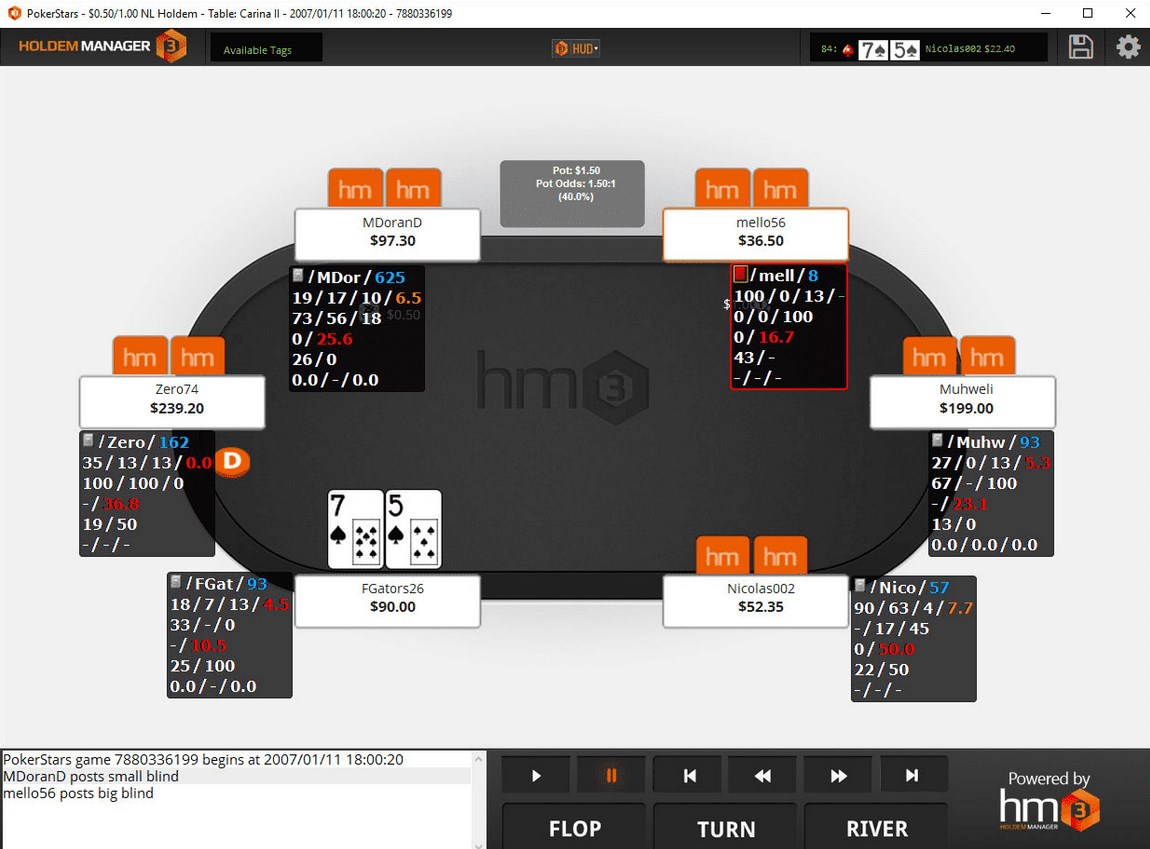 Hand history - all your hands saved as a separate file on your computer. It can be imported manually into the poker tracker or set up for automatic import. The more information you collect about a particular action of your opponent, the higher the reliability of your predictions about his strategy. A good database with a huge hand history is a solid foundation for an exploitative poker strategy.
HUD (Heads Up Display) is a set of statistics that are available to you in real time at the poker table. Simply put, the HUD is a rectangle with the most important poker stats hanging over the nickname of each player at the table. It helps to make quick and high-quality decisions in a time-limited environment. There is a list of well-established statistics used in the HUD: VPIP, PFR, 3-bet, ATS and others. Experienced players prefer to customize the set of displayed statistics for themselves.
More advanced and detailed information is displayed in pop-up windows. These popups are attached to the HUD stats. The popup appears when you hover over the corresponding stat from the HUD. The maximum benefit from pop-ups occurs every few hundred or even thousands of hands. In most situations, a good HUD will suffice.
Why do poker rooms ban HUDs and poker trackers?
Statistical software in online poker appeared almost at the same time as the first poker rooms. The oldest version of Poker Tracker was launched at PokerStars back in 2001. For years, poker statistics programs have been perceived as a positive aspect. With the help of hand histories and poker trackers, you could analyze your strategy, work on mistakes and become more and more powerful players. Poker software for collecting statistics received a positive assessment not only from the players themselves; the rooms themselves were well-disposed towards them.
The friendliness came to an end on April 15, 2011. Black Friday was a huge blow to online poker and plunged the industry into a multi-year crisis. The withdrawal of Americans and the increasingly tough regulation of online poker has led to an exodus of players. From that moment on, poker rooms began to actively fight for weak players and amateurs. As part of the competition, poker professionals were under pressure. Their rakeback was cut, and then it was time for poker trackers.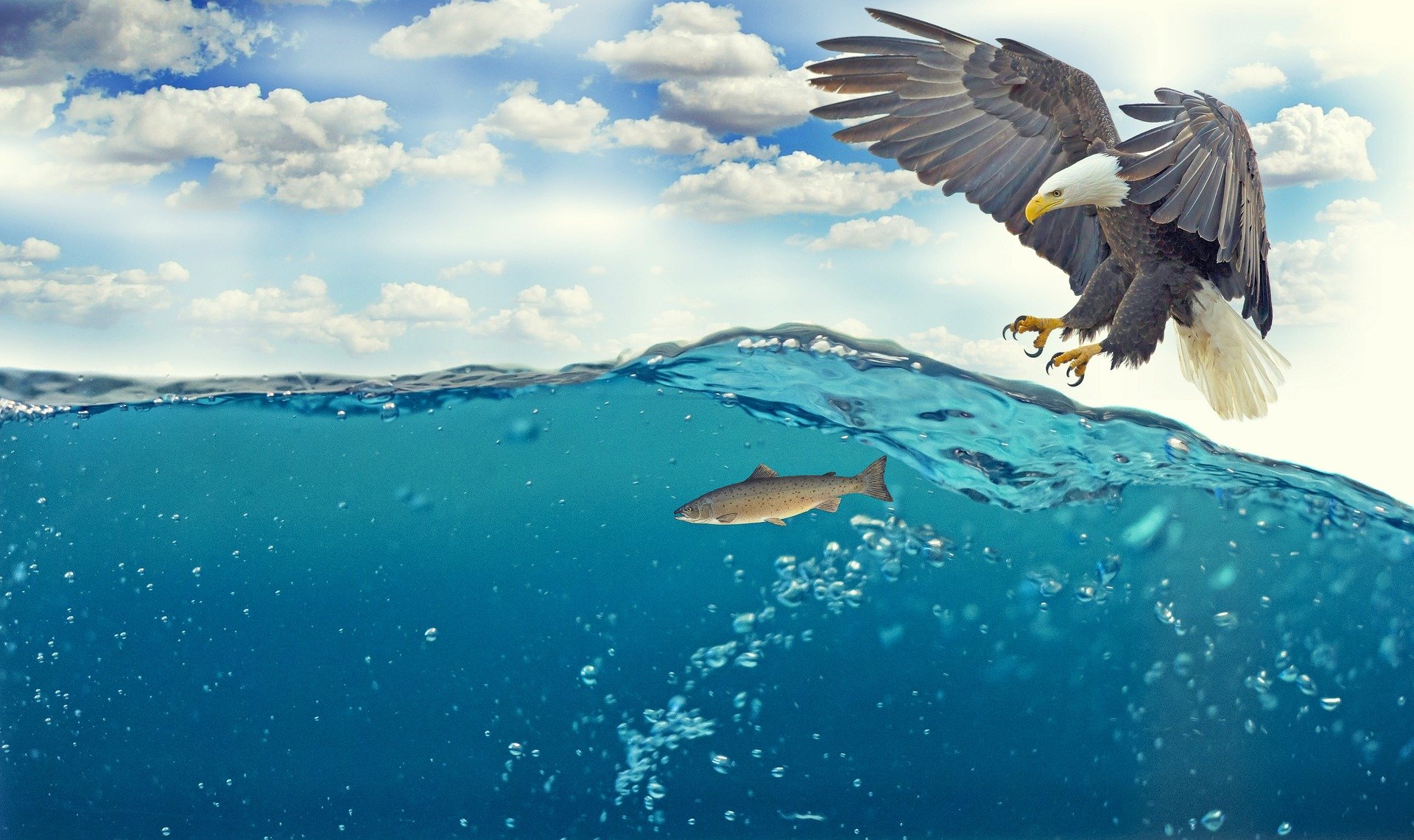 According to many rooms, statistics from poker trackers give professional players an unfair advantage. Amateurs suffer from this, losing their money quickly and giving up on online poker due to negative experience. And without deposits from new players, poker rooms lose profit. Therefore, more and more often the "poker ecology" is put at the forefront. It is argued for:
prohibition of HUD;

closing access to hand history;

depriving players of the opportunity to select tables;

blocking accounts for bum hunting.
Another argument in favor of banning programs with statistics in poker is that the card game looks more and more like a confrontation between developers, not people. Whoever has more perfect statistical software and advanced HUDs is on a roll. Online and offline poker are increasingly moving away from each other. Banning HUD - not only puts everyone on an equal footing, but also returns the game to its original form.
Where can I use poker trackers and HUDs?
There are still many places online where you can play poker with statistics software:
*10th place is occupied by PokerStars Europe, which is identical in all the main PS.
Let's talk about each in a little more detail.
Pokerstars
Over the past 10 years, PokerStars' policy has been more disappointing than pleasing: replacing the old loyalty program with Stars Reward, banning select, limiting multi-tabling to 4 tables. Banning trackers and depriving them of the opportunity to use the statistics of poker players looks like a logical continuation, but Pokerstars did not go to this step. So far, the matter is limited to cutting some of the functions of statistical programs, according to PS, giving an unfair advantage over amateur players. Poker trackers for Pokerstars are still available.

Recently, PokerStars lost its 1st place in terms of the number of players, and was replaced by the GGNetwork. Considering that poker statistics programs are banned in it, a combination of two factors can lead the former leader to an unpleasant idea: "We ban trackers and return the first place!" Good Game's work on brand appeal, constant million dollar rake races and record-guaranteed MTT series will be left out of the box. Let's hope that this pessimistic and gloomy scenario will not materialize.
Poker trackers for Pokerstars work directly. Datamining is also available. Playing on PokerStars can be made more convenient by using the StarsCaption utility. And if you prefer multi-tabling in several poker rooms at once, then pay attention to the layouts for PS. They are adapted for the Aurora graphics engine.
Winamax
Quite unexpectedly, the 4th place in terms of the number of players is occupied by the French room Winamax. In the native country, it has long surpassed the popularity of PokerStars. An important disadvantage of Winamax is that it is only available to players from Europe. All the more surprising is its high traffic!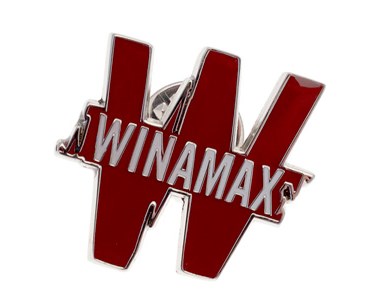 Poker trackers on Winamax work without any problems. No converters or other software required. If you don't like the native layout, we recommend HM Classic Theme.
PaiWangLuo (Bodog)
With the poker network PaiWangLuo (Bodog), the situation is special, because in it the entire poker is played at anonymous tables. Therefore, statistics and poker trackers are not a panacea here: all players at the tables are designated by the serial numbers Player 1, Player 2, and so on. With such a network policy, it will not be possible to collect useful information and reliable reads.

You can still display the poker HUD and statistics on (Bovada Poker, Ignition Poker, Bodog Poker). To do this, you need 2 programs at once:
Ignition Converter. Converts the hand history from PaiWangLuo (Bodog) into a form that is understandable for poker trackers. It is necessary for analyzing hands, working with reports and tracking progress.

Ignition Card Catcher. Allows you to display HUD in real time at tables.
Read here how to set up and use both programs correctly.
iPoker Network
The iPoker Network (Red Star Poker, Guts Poker, NordicBet, Betsafe and Betsson) is a good place for poker professionals: trackers are allowed, the number of tables played at the same time is limited only by the power of your computer, and there is good rakeback. The addition of poker rooms from the Microgaming Poker Network also had a positive effect. After a few years of stagnation, the iPoker Network started to grow traffic; in mid-March, the network even made it to the top 3 in terms of the number of cash players.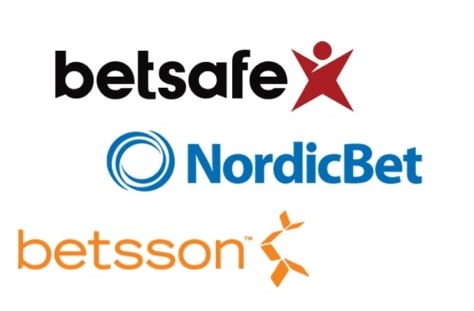 Poker statistics programs work directly here. The gaming experience can be enhanced with the iPoker Tools companion software. If you want to improve the quality of multi-tabling on the iPoker Network, then a convenient layout will not be superfluous.
Winning Poker Network
Everything said about the iPoker Network is also true for Winning Poker: simultaneous play on 24 tables, excellent rakeback, statistics and poker trackers are allowed. An additional advantage of WPN (PokerKing, Black Chip Poker, Americas Cardroom) - here you can play from the United States. The lack of a network follows from the dignity - the most active game goes on the evening time for Americans, which is not convenient for everyone.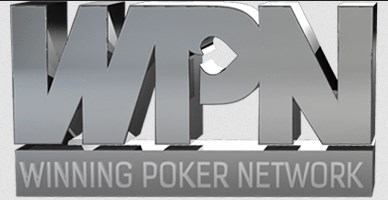 Poker trackers work directly with Winning Poker Network. Until recently, WPN also had its own multi-tabling utility - WPN Tools Lite. In May 2021, the developers were asked to remove functions that duplicate the settings of the poker client from it, and the program lost its relevance. The creator took it off the market. A similar situation happened with WPN layouts: after switching to a new platform, all third-party themes were banned.
888Poker
The 888 poker network was one of the first to take the path of limiting multi-tabling: no more than 6 tables, period! During this time, it ceased to be a network and shrank to one room, but no other prohibitions followed. 888Poker's low traffic is compensated by a large number of weak players. How to compensate for the scanty rakeback has not yet been invented.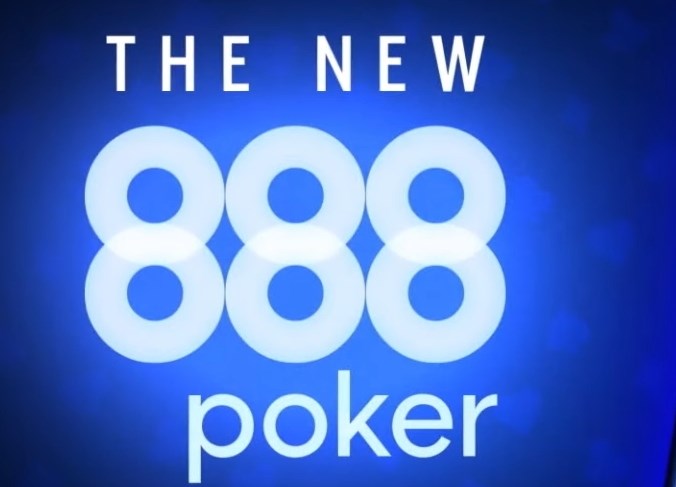 Poker statistics for 888 are collected without converters. In August 2020, it was allowed to play with the HUD, even at the SNAP fast poker tables. Previously, this function was prohibited there. 888Poker also has a convenient multi-tabling program - 888Caption. If the basic layouts of the poker client are not suitable - these are the alternative themes.
Adda52
India's most popular poker room, Adda52, provides access to hand histories. But poker statistics programs do not accept its format - you need an Advanced Adda52 Converter.
There are also converters for other Indian poker rooms:
Chico Poker Network
Chico Poker Network (TigerGaming, BetOnline and SportsBetting) is not the most popular poker network, but it is ideal as a backup or side room. In the eyes of Full Ring fans, Chico's network is completely irreplaceable - apart from PokerStars, only here there is a game at 9-max tables.
Poker statistics programs do not work directly - you need hand history converters: Chico Converter or Advanced Chico Converter. There are no auxiliary programs for multi-tabling at Chico Poker. There are layouts formally, however, due to the peculiarities of the poker client, it is problematic to use them. Installing a layout before each client launch is much below average pleasure.
Best poker trackers to play with HUD and stats
By 2021, an entire industry had emerged around statistical software. If in the early 2000s you could only choose between PokerTracker and Holdem Manager, now there are much more alternatives:
Hand2Note. With 3,000 hands per second imports and advanced statistics, it ranks first among the rest of the poker trackers. The presence of a dynamic HUD and the ability to investigate player pool trends using Range Research solidifies Hand2Note's edge over its competitors.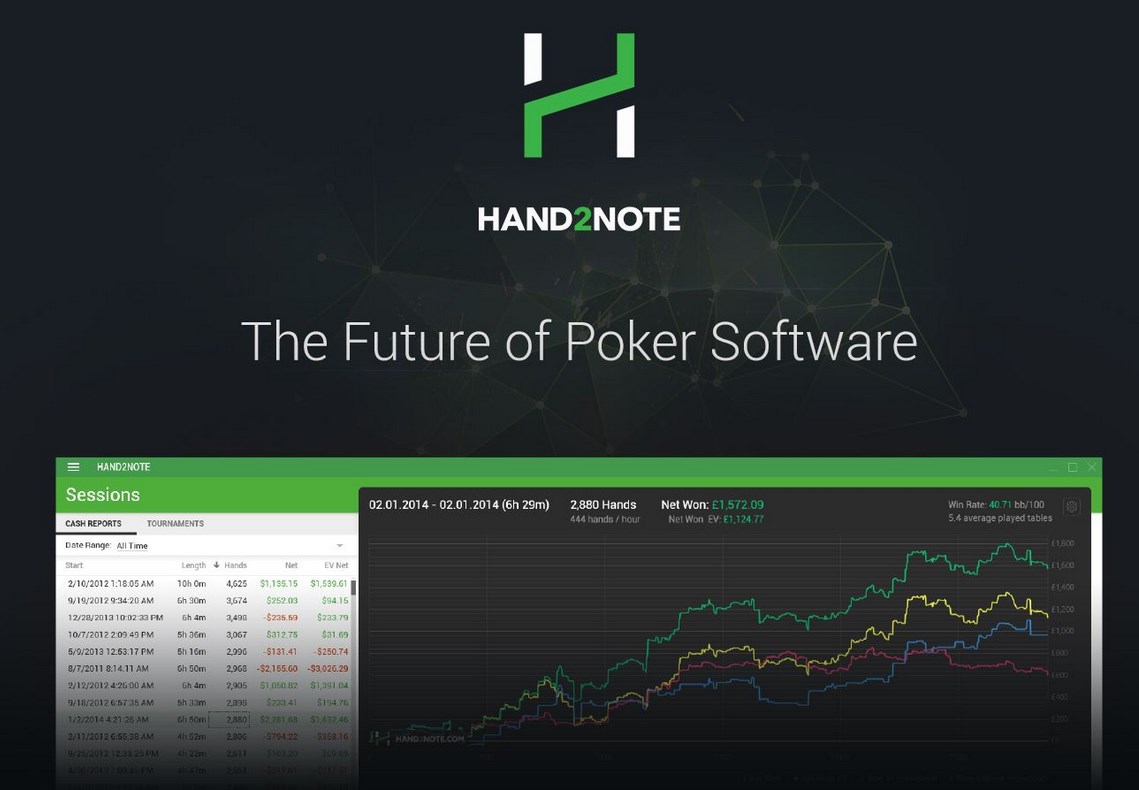 The best poker tracker for Pokerstars and other rooms that allow the use of hand histories while playing. The poker statistics program also has objective drawbacks: subscription and a high price. Hand2Note version with basic statistics can be downloaded for free. It has no time limits.
DriveHUD. Among the programs with poker statistics, DriveHUD has the most pleasant design. But not by a single design - the tracker also has its own unique features in the form of a tilt indicator, a built-in equity calculator, an integrated tool for GTO analysis. This is not to mention the direct interaction with other products of DriveHUD developers - Leak Buster 2, Asian Hand Converter, PPPoker Card Catcher. A new version of the program for collecting poker statistics - DriveHUD 2 will be released soon. The trial version of DriveHUD can be downloaded for free. It works at all limits and is available for 30 days.
PokerTracker 4. The latest version of the tracker was released in 2012, but is still up to date. Due to stable operation and constant updates, PT4's popularity does not fall.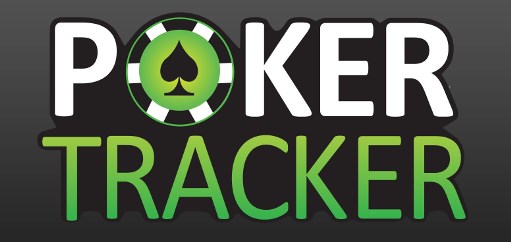 The level of elaboration of filters is so high that even more modern programs do not hesitate to copy them. An important advantage of PokerTracker 4 is its lifetime license. Paid 1 time and enjoy your entire poker career. A free trial version of PokerTracker 4 is available here. It is given for 14 days with no limit.
Holdem Manager 3. The most popular statistical software, along with Poker Tracker 4. The fresh version of HM3 was released at the end of 2019. The new version adds a graphical HUD, "HUD only" mode and support for new applications like Ignition Hand Grabber and Range Wizard. One of the best new features is support for 14 languages; previously there was only English. A free 15-day trial is available for download here.
Poker Copilot 7. Good option for beginners. The statistics of poker players, as well as the poker HUD, in the absence of complex settings, make the PC7 a good option for starting a career. The only poker tracker that supports Mac OS. The latest version of the statistics program for poker came out quite recently. The free version of Poker Copilot 7 can be downloaded for free here.
How to play for 4 months for free with HUD and statistics - lifehack for beginners
It is difficult for a beginner to pay from $ 60 to $ 100 for some kind of poker program. He knows that the statistics of poker players are important for making decisions at the table, but whether it is worth paying a lot of money for it is the question. In order to evaluate the benefits of programs with poker statistics in a balanced and objective way, we recommend that you try each of them in sequence. Start with Poker Copilot 7, then try DriveHUD, Poker Tracker 4, Holdem Manager 3 and Hand2Note. Thus, you can use trackers for 3 months absolutely free. Immersion in the world of numbers and stats will pass smoothly and you will be able to answer 2 questions at once without pressure:
"Do I need a poker tracker and statistics for a successful game?";

"Which statistical software is best for me"?
How to get a poker tracker completely free?
If you want to get any poker tracker for free, then we are glad to offer this opportunity. Just sign up and play at our partner poker rooms. The free software offer also applies to other products from our catalog.