Ignition Converter (1 year license)
Ignition Converter is a poker program that allows you to convert your hand history from the Bodog Poker\Bovada Poker to a clear hand format for your Poker Tracker 4 or Holdem Manager 2. This gives you the opportunity to parse your hands, study statistics and track progress.
The converter automatically converts the hand history of Bodog Poker\Bovada Poker into a highly recognizable Poker Tracker 4\Holdem Manager 2. In this way, you will always have the opportunity to analyze played hands and improve your game. Can be used exclusively offline.
There is a free trial version for 1 day, which is available on the developer's site.
Show more ↓
Why do I need a converter if Poker Tracker 4 or Holdem Manager 2 in other networks or rooms work without them?
The need for a separate converter is caused by a special hand history format, in which Bovada\Bodog Poker poker rooms keep their hands. This format is different from Pokerstars\888 and other networks where trackers work without additional tools. If you use Ignition Converter, the statistics of Poker Tracker 4\Holdem Manager 2 will not be displayed at the tables during the game, but you can analyze and analyze them after the sessions. The converter can only be used offline.
What are the differences between the versions of Ignition Converter?
• Texas Holdem Cash Games - only supports cash games and only Holdem;
• Omaha Cash Games - supports only Omaha cash games;
• Tournaments (Omaha + Holdem) - supports only MTT\SnG tournaments both in Holdem and Omaha.
• Gold Combo (Tournaments + Cash) - full support for cash games and tournaments in Holdem and Omaha.
What is the advantage of purchasing the version of Gold Combo?
When you buy Gold Combo for Ignition Converter, you get 3 in 1 (tournaments, cash games for no-limit hold'em, cash games for Omaha). For $ 38 you get all 3 versions, which individually would cost $ 54.
Does the converter have a trial period?
Yes, there is a trial version for 1 day, which is available on the developer's site.
How to install Ignition Converter correctly?
1. Download the program from the developer's site;
2. Install it on your computer;
3. Follow the instructions contained in the video instructions embedded in the downloaded file with Ignition Converter.
Does Ignition Converter support HUD?
The basic version of the Converter does not display the HUD at the tables online.
Is there support for Ignition Zone Poker?
Yes, Ignition Converter supports Zone Poker.
Does the Converter support other disciplines and types of poker?
We can talk about incomplete support. Versions of Omaha Cash Games, Tournaments (Omaha + Holdem), Gold Combo (Tournaments + Cash) recognize hands from PLO8, but due to the lack of information in the hand history files, fill in the gaps with random values. You need to use this information very carefully.
How can I pay Ignition Converter?
You can buy an annual license for Ignition Converter for WebMoney, Skrill, Neteller, PayPal, other payment systems, try Ignition Converter for free and get a discount on your next purchase.
Log in to the site in order to leave a review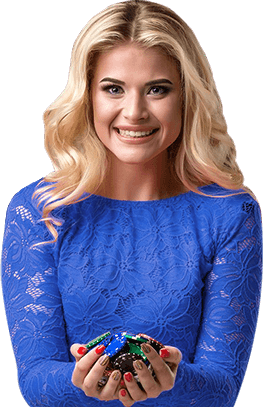 Keep up with all the news
Subscribe to the newsletter to be the first to learn about upcoming and current promotions and discounts of our store