Ignition Card Catcher (1 year license)
Ignition Card Catcher (1 year license)
Converter + HUD for Ignition poker network (Bodog Poker \Bovada Poker). Allows you to fully use statisctic from Holdem Manager 2\Poker Tracker 4.
from 39.99$
Ignition Card Catcher is a poker program that allows you to convert your hand history from the Bodog Poker\Bovada Poker poker rooms into a clear hand format for your Poker Tracker 4 or Holdem Manager 2. This gives you the opportunity to parse your hands, study statistics and track progress, and also output the HUD in real time during the poker session.
Ignition Card Catcher automatically converts Bodog Poker\Bovada Poker hand history into a recognizable for Poker Tracker 4\Holdem Manager 2. You will always have the opportunity to analyze played hands and improve your game. Using a HUD in real time will increase the profits from your game by using statistics.
There is a trial version for 7 days, which is available on the developer's site.
Show more ↓
What is the Ignition Card Catcher and what is it used for?
Ignition Poker Card Catcher can be called a stripped down version of the tracker for collecting and analyzing statistics. It allows you to use HUD online, display stats, build graphs and monitor progress. He is not able to collect hands from fast poker tables (Zone Poker).
What are the differences between the Ignition Card Catcher versions?
Сash Games - supports Omaha, Limit and No Limit Hold'em at cash tables;
Tournaments - supports MTT/SnG tournaments for unlimited and limit hold'em, as well as Omaha.
Gold Combo (Tournaments + Cash) - full support for cash games and tournaments in Hold'em and Omaha.
What is the advantage of purchasing the version of Gold Combo?
Buying a Gold Combo for Ignition Card Catcher, you get 2 in 1 (tournaments and cash games). For $ 60 you get all 3 versions, which individually would cost $ 80.
Does Ignition Card Cather have a trial period?
Yes, there is a trial version for 7 days, which is available on the developer's site.
How to install Ignition Card Catcher?
1. Download the program from the developer's site;
2. Install it on your computer;
3. Follow the instructions contained in the video instructions embedded in the downloaded file with the Ignition Card Catcher.
Does Ignition Card Catcher support HUD?
Yes, it does. The only exceptions are quick poker tables (Zone Poker).
How much is the renewal of the Ignition Card Catcher for the second year and beyond?
Starting from the second year, Ignition Card Catcher will cost 1/3 of the original price.
Does Ignition Card Catcher support other disciplines and types of poker?
Unlike Ignition Converter, Ignition Card Catcher supports all disciplines and types of poker.
How can I pay Ignition Converter?
You can buy an annual license for Ignition Card Catcher for WebMoney, Skrill, Neteller, PayPal, other payment systems, try Ignition Card Catcher for free and get a discount on your next purchase.
Log in to the site in order to leave a review

Finally, I play with statistics and HUD in the Bodog network. I thought that I would deal with the settings longer, but I quickly found detailed instructions with screenshots (by the way, also on this site). I tried the free version first, it worked well, I decided to buy the full version. It's nice that the second and subsequent years will cost a third of the price.

A little over a year ago, I finally decided to quit from PokerStars. Downswing and the constant deterioration of conditions were overwhelming. I dug into different rooms and chose the Bodog network. The opportunity to play against the Americans seemed very attractive. Purest old school from 2011. In the reviews of the poker rooms, the network deducted that you can play with statistics. As a result, I stumbled upon Ignition Card Catcher. I was pleased that he worked with my Poker Tracker. I suffered a little with the settings, but then I played with the HUD completely satisfied. A year later, i decided to renew the license and suddenly found out that instead of $ 40, the catcher would cost $ 13. It's just super! Thanks to the shop for such savings.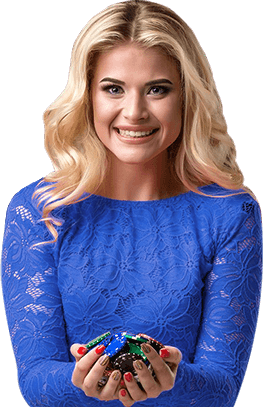 Keep up with all the news
Subscribe to the newsletter to be the first to learn about upcoming and current promotions and discounts of our store