Asian Hand Converter
The converter allows you to use trackers (including HUD) when playing in the most popular Asian poker applications.
from 29.00$
Asian Hand Converter allows you to track your online poker games and run a HUD on several popular Asian poker applications. It supports Poker King HUD, Red Dragon HUD, Pokerbros, PPPoker, Suprema Poker, X-Poker, Bingo Poker (formally Hitea), and Upoker HUD. It works in conjunction with Holdem Manager, PokerTracker, and Drivehud (integrated into Drivehud). You can run multiple tables on these sites on your windows based PC with the use of most popular android emulators.
Simple and straightforward setup, and easy integration with DriveHUD (internal integration with DriveHUD only). You just purchase the version you want and insert your serial and you're ready to go. Everything is integrated to work seamlessly with DriveHUD. The Asian hand converter works very easily with Holdem Manager and Poker Tracker as well, as a 3rd party application. Just launch the Asian hand converter and click start.
Get trial version of Asian Hand Converter for free.
Show more ↓
Poker King HUD
Red Dragon HUD
Bingo Poker (formally Hitea)
Upoker HUD
PokerTime
Pokerbros
PPPoker
Suprema poker
X-Poker
Does the Asian Hand Converter have a free trial version?
Yes, there is a trial version. Download Asian Hand Converter for free.
Installation and Setup
Detailed instructions for installing and basic program settings are available here.
Compatible with other poker software
Are there risks to running a HUD?
The Asian poker apps doesn't have anything against the use of HUD's in their TOS, but they also haven't endorsed them. So far to date, no one has had an issue running the catcher on Poker King (Supports high stakes emulator use), Red Dragon, Pokerbros Bingo Poker (formerly Hitea), or Upoker.
Tracks all game types
The Asian hand converter will track observed tables, as well as the game you're playing. All game types, cash, and tournaments are tracked.
Delivery time
Up to 24 hours, but on average 1-2 hours.
How can I pay for the Asian Hand Converter?
You can buy Asian Hand Converter by Neteller, Skrill, PayPal, WebMoney, Yandex Money, Qiwi, Visa/Master Card and other payment systems from us, try Asian Hand Converter for free and get a discount on the next purchase.
Log in to the site in order to leave a review

Конвертер отлично работает на PokerBros, продлил лицензию сразу на 3 месяца.

I have been playing in Asian rooms for 4 months using Hand2Note. Periodic breakdowns of the tracker and HUD, respectively, were the most troublesome. I decided to try an alternative in the form of a converter. Oddly enough, but as a result, data loss has decreased. Coupled with bonus points and a lower price - I recommend everyone to consider it as an alternative.

For a long time I had to play at Red Dragon Poker and Pokerbros without statistics. As you can imagine, despite all the profitability of the game, it was not easy. There are teamplay, cheaters and bots. But APHC has made life a lot easier. Now I can play the exploit again, and cheaters are quickly identified and avoided. A nice addition - the converter is universal, that is, there is no need to buy a new converter separately for each room.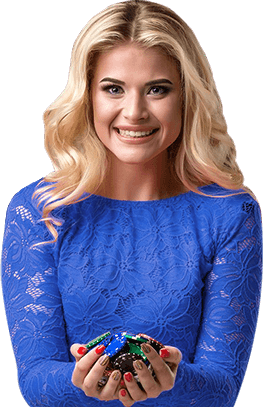 Keep up with all the news
Subscribe to the newsletter to be the first to learn about upcoming and current promotions and discounts of our store