NordicBet Poker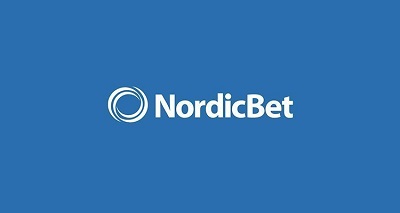 NordicBet Poker is a poker room that recently joined the iPoker Network. Previously, it was a member of another poker network - Microgaming Poker Network. IPoker is now one of the top 10 online poker rooms.

One of the most compelling reasons to play at NordicBet Poker is the incredible € 2000 welcome bonus. This is one of the best deals among all poker rooms. Curiously, players who already have accounts can also get it. This kind of generosity from the poker room was made possible in honor of the move to the iPoker Network.

In addition to the first deposit bonus, players will be able to count on rakeback up to 30% here and very weak competition in tournaments.

NordicBet Poker allows you to use poker trackers and iPoker Tools.
Key Features
First deposit bonus of 100% up to 2,000 €;
Rakeback up to 30%;
Rake race for Twister players;
Little competition in MTT tournaments;

iPoker Tools and datamining for free for our players.
Poker Room Review
Special offers
Registration Instructions
Player Reviews
NordicBet (NB) is a poker room from iPoker network. Aimed at players from Northern and Central Europe. The most attractive feature of NB compared to other iPoker Network showcases is the 100% bonus up to 2000 €. Other competitive advantages:
It is allowed to use poker trackers;
Sufficiently soft field and even separate tables for beginners;
Rakeback (cashback) up to 30%.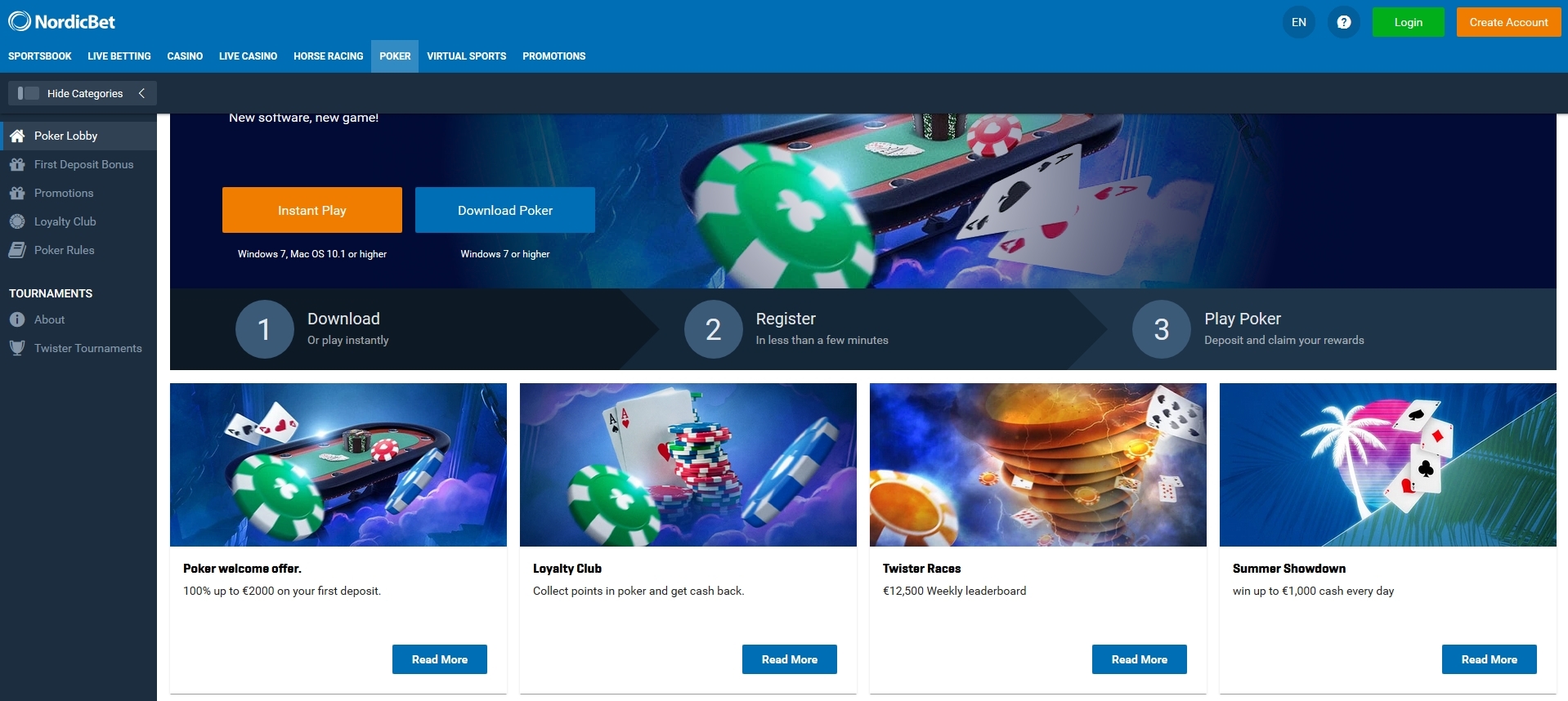 NordicBet was founded in 2002 in Norway. The initial activity was sports betting. Influenced by the growing popularity of poker in the mid-2000s, NordicBet Poker was created. For most of its "life" the room has been part of the Microgaming poker network. In May 2020, Microgaming Poker Network ceased to exist and NB, like most other rooms, moved to the iPoker Network.
NordicBet Poker traffic
The arrival of poker rooms from Microgaming Poker Network to iPoker has had a positive impact on the total number of players on the network. In numbers, the traffic growth was up to 30%. At peak times, the total number of players at NordicBet exceeds 3,000 players.
Most of the traffic at the cash tables is concentrated in No Limit Holdem. The limits are from NL2 to NL1000. The tables are played in euros. The largest number of players can be found at low and medium stakes. Most of the game is played at Short Handed tables, but full tables are not popular. And in the Full Ring lobby there is only at the limits NL2-NL20.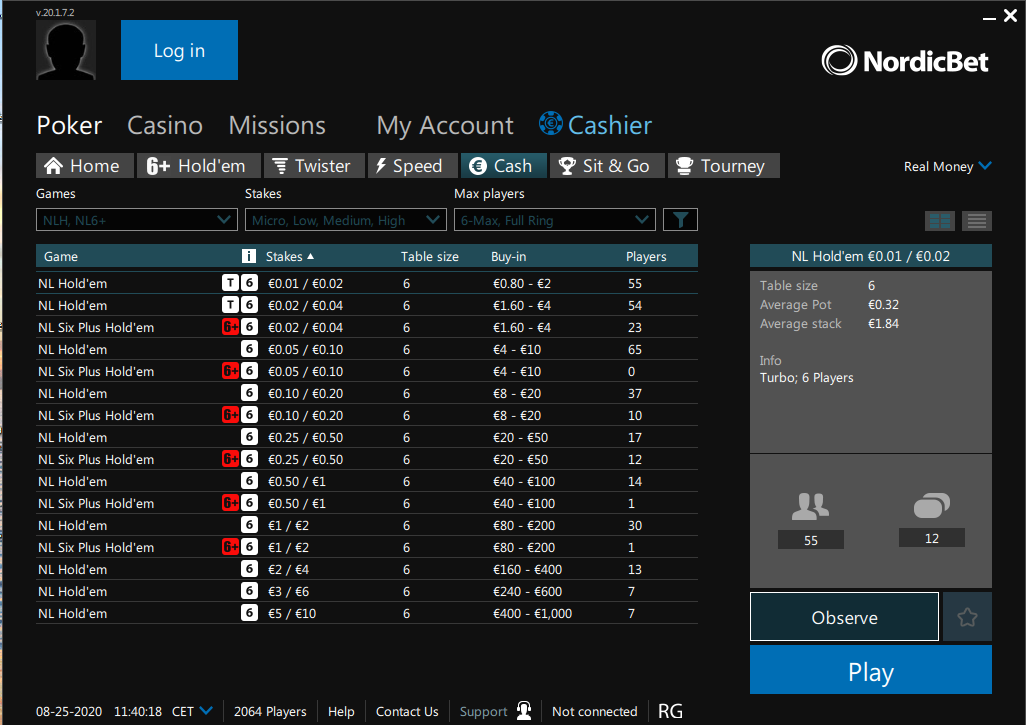 PLO tables are much less popular than NL Holdem tables. For clarity - during the day at the same limit NL10 12 tables are filled with hold'em and 1 only 1 with Omaha. At NordicBet Poker you can play several Omaha games at once. Among them are PLO Hi\ Low, Fixed Limit Omaha, Fixed Limit Omaha Hi\Low.
Short deck poker is in the 6+ Holdem tab. There are 6 limits available - from NL4 to NL200. The largest number of tables played can be seen at NL4 and NL50, but the rest of the limits are collected from time to time.
You will also have the opportunity to play HU cash at NordicBet. Tables up to NL1000 are available. The game is assembled irregularly.
Fast poker in the lobby is designated "Speed ​​Poker". The following limits are provided: NL5, NL10, NL20, NL50, NL100 and NL200. The most popular limits are NL5 and NL10. During peak hours, they can be monitored for up to 100 connections.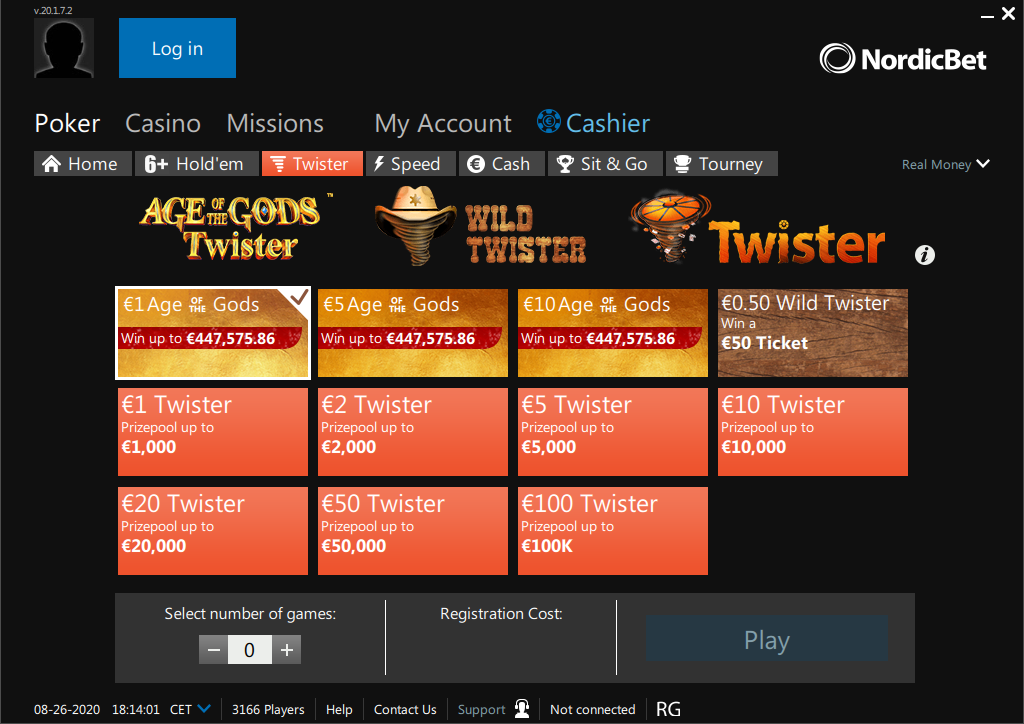 Spin & Go tournaments on the iPoker Network are called "Twister". There are 8 limits in the lobby:
0.5 €;
1 €;
2 €;
5 €;
10 €;
20 €;
50 €;
100 €.
The probabilities and factors are presented in the table:
| Multiplier | Probability |
| --- | --- |
| 1000 | 2 in 100 000 games |
| 50 | 50 in 100 000 games |
| 8 | 4000 in 100 000 games |
| 5 | 9 544 in 100 000 games |
| 3 | 22 002 in 100 000 games |
| 2 | 64 412 in 100 000 games |

Regular Sit & Go tournaments are not very popular. The most popular game format is Heads Up SNG.
Most MTT tournaments are held with not too large guarantees and are designed for low and medium limit players. The iPoker Network cannot boast of really large tournament series. However, NordicBet Poker is a good place to start as a professional tournament player. Low guarantees and low competition are excellent prerequisites for higher ROI and bankroll building.
Rake size at NordicBet
The average rake at NordicBet is 5%. Depending on the limit, the figure slightly changes up or down. The bank's commission is collected in the iPoker Network according to a special scheme called "Source Based Rake". A key feature of this rake distribution system is that regular players pay more rake and receive less rakeback than amateurs. The goal of such a scheme is noble - to protect weaker players from professionals. The positive aspect of the rake is that if it didn't hit the flop, the poker room does not charge any commission.
More visual information about the size of the rake depending on the discipline and limit:
NL and PL games
Pot Limit and No Limit – from € 0,01 / € 0,02 to € 0,02 / € 0,05
| | | |
| --- | --- | --- |
| Number of players | Rake in the bank | Cap |
| 2-10 | € 0,01 for every € 0.15 in the bank | € 0,50 |
Pot Limit and No Limit - € 0,05 / € 0,10
| | | |
| --- | --- | --- |
| Number of players | Rake in the bank | Cap |
| 2 | € 0,01 for every € 0.15 in the bank | € 1,00 |
| 3-10 | € 0,01 for every € 0.15 in the bank | € 2,00 |
Pot Limit and No Limit - € 0,10 / € 0,20
| | | |
| --- | --- | --- |
| Number of players | Rake in the bank | Cap |
| 2 | € 0,01 for every € 0.20 in the bank | € 1,00 |
| 3-10 | € 0,01 for every € 0.20 in the bank | € 2,00 |
Pot Limit and No Limit - € 0,25 / € 0,50
| | | |
| --- | --- | --- |
| Number of players | Rake in the bank | Cap |
| 2 | € 0,01 for every € 0.20 in the bank | € 1,00 |
| 3-10 | € 0,01 for every € 0.20 in the bank | € 3,00 |
Pot Limit and No Limit – from € 0,50 / € 1,00 to € 5,00 / € 10,00
| | | |
| --- | --- | --- |
| Number of players | Rake in the bank | Cap |
| 2 | € 0,01 for every € 0.20 in the bank | € 1,00 |
| 3-10 | € 0,01 for every € 0.20 in the bank | € 4.00 |
Software and poker trackers at NordicBet
The answer to the key question: "Do poker trackers work at NordicBet?" "Yes, your Holdem Manager 3, Hand2Note or Poker Tracker 4 will work without problems." No additional converters are needed.
Another nice feature is that we provide our players with the iPoker Tools poker utility for free. This program is similar to StarsCaption for the iPoker Network. However, on the free iPoker Tools, the benefits of registering via our link do not end there - in addition, we give you mining for iPoker absolutely free.
The NordicBet client has all the advantages of a modern online poker platform. Orientation in tabs and filters does not require any additional skills or experience - navigation is intuitive. The most popular formats are listed separately.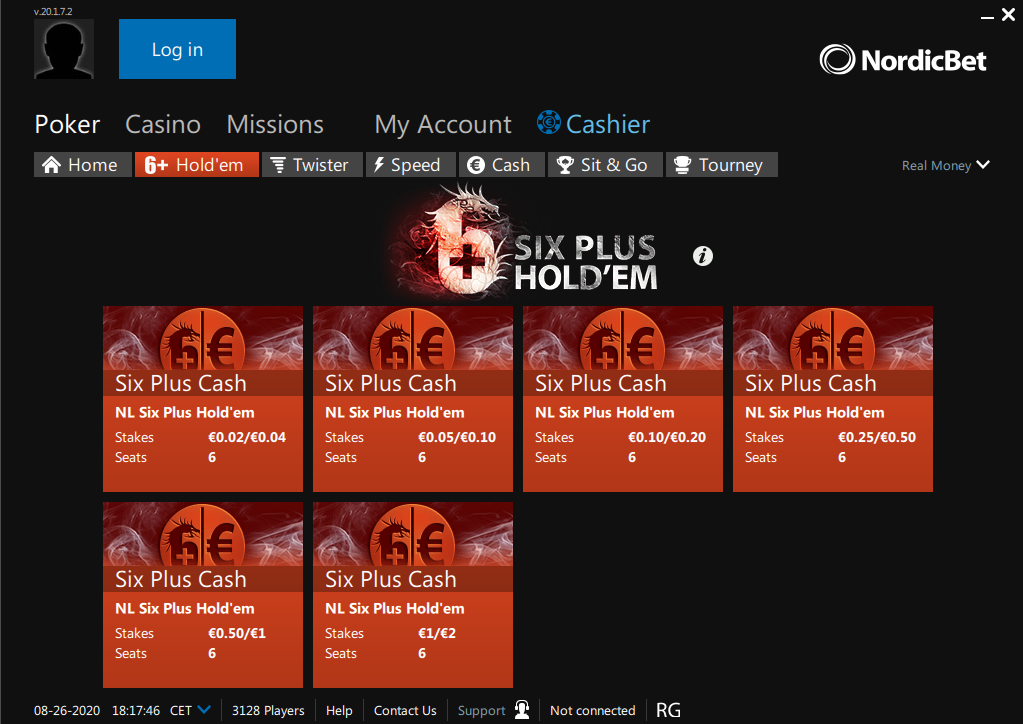 The settings of the game process and the poker table are pleasantly surprising. You can easily specify your preferred betting profile and buy-in size when landing a table; there is a function of automatic re-purchase when the stack falls below a certain number of blinds.
Your multi-tabling will greatly facilitate the ability to choose a 4-color deck, change the theme and back of cards, disable player avatars, animations and sound effects. The transfer of stacks to the big blinds is also provided.
NordicBet has separate mobile apps for Android and iOS. If you do not wish to download and install software on your mobile device, then a game in the browser is available. Just go to the official website and log into your account.
NordicBet promotions and bonus offers
The most attractive offer from NordicBet Poker is the first deposit bonus of 100% up to € 2,000. There is no such generous welcome bonus anywhere else. The coolest part of this bonus is that you can still claim it even if this is not your first deposit at NordicBet!
How is this possible? The answer is simple - the welcome bonus is timed to coincide with NB's transition to the iPoker Network. Therefore, even if you have already played here during the Microgaming Poker Network, you are still eligible for the full welcome bonus. You do not need to enter any promo codes when making a deposit.
Another constant and enjoyable NordicBet promotion is Twister Races. A weekly race among players in Spin&Go.

There is one race for all limits. There is a draw of € 12,500 every week. The number of points awarded depends on the buy-in of the tournament and your result in it. The credits are 1:1. Example: you register in a tournament for 20 € and 20 points are credited to the leaderboard, and if you also win this Twister, then you will be given an additional 20 bonus points.
Loyalty program NordicBet Poker
The loyalty program NordicBet Poker allows you to receive up to 30% rakeback in the form of cashback. The exact figure depends on your level. The levels, in turn, depend on the number of Loyalty Points that you have collected during the game. More detailed information about the levels and the required loyalty points is presented in the table below:
| | | |
| --- | --- | --- |
| Tier | Loyalty Points Requirement | Rewards |
| Bronze | 0 to 199 | 10% |
| Silver | 200 to 999 | 15% |
| Gold | 1,000 to 2,999 | 20% |
| Elite | 3,000+ | 30% |


Deposits and Cashouts at NordicBet Poker
The list of ways to make a deposit at NordicBet looks like this:
NETELLER,
Skrill,
Visa,
Paysafe,
Citadel,
Bank Transfer.
The following options are provided for cashouts:
NETELLER,
Skrill,
Visa,
Bank Transfer.
Deposits are credited to the account instantly, but cashouts cannot boast of such a speed. Skrill, NETELLER and Visa are credited within 24 hours. Bank transfer will take 3 to 5 business days.
Conclusions. Pros and cons.
NordicBet Poker will appeal to both beginners and more experienced regular players. Especially pleasant conditions have been created for bonus hunters, yet the € 2,000 welcome bonus looks very tempting.
Pros:
First deposit bonus of 100% up to 2,000 €;
Rakeback up to 30%;
Not a bad rake race for Spin & Go tournaments for 12,500 €;
There are no such strict restrictions on multi-tabling as on PokerStars\888Poker;
Free mining for our players;
iPoker Tools as a gift for our players.
Minuses:
There are no major tournament series;
A small number of attractive promotions;
In terms of the number of players, the iPoker network is quite far behind the leading rooms.
Special offers: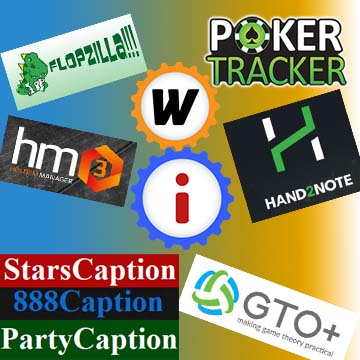 Free software for our players
All players who have registered at NordicBet Poker via our link are eligible to receive any software from our store for free. Contact us for more details.
Registration Instructions
FAQ:
Is there datamining handhistory for NordicBet Poker?
Is it allowed to use software (Holdem Manager 2-3, Poker Tracker 4, Hand2Note, etc.) on NordicBet Poker?
Yes, all these programs, as well as the others, which do not give direct instructions for action at the playing tables, are allowed at NordicBet Poker
Players from which countries can play NordicBet Poker?
Prohibited countries:
Afghanistan, Albania, Algeria, Angola, Australia, Austria, Bahrain, Belgium, China, Croatia, Cuba, Czech Republic, Denmark, Eritrea, Estonia, Ethiopia, France, Georgia, Greece, Greenland, Hungary, Hong Kong, Indonesia, Jordan, Iran, Iraq, Ireland, Italy, Kuwait, Libya, Lithuania, Malaysia, Mauritania, Mauritius, Morocco, Norfolk Island, N. Korea, Oman, Pakistan, Portugal, Qatar, Russia, Rwanda, Saudi Arabia, Singapore, Slovenia, Somalia, South Sudan, Spain, Sudan, Syria, Turkey, Tunisia, UAE, Yemen, United Kingdom, United States and its dependencies, military bases and territories including but not limited to Am. Samoa, Guam, Marshall Islands, N. Mariana Islands, Puerto Rico, and Virgin Islands.
How to verify account at NordicBet Poker?
To verify, just send to NordicBet Poker support your ID|driving license photos and a bank statement or utility bills with address confirmation
What is the bonus code to receive your first deposit bonus at NordicBet Poker?
To activate a 100% bonus on your first deposit, a code is not required. Just make a deposit and the bonus will be applied automatically.
Number of players in the peak:
3000
Docs
ID, address confirmation
Contact:
email - support-en@nordicbet.com
Mail:
support-en@nordicbet.com