Top 10 poker software for Apple iOS and Mac
09.07.2021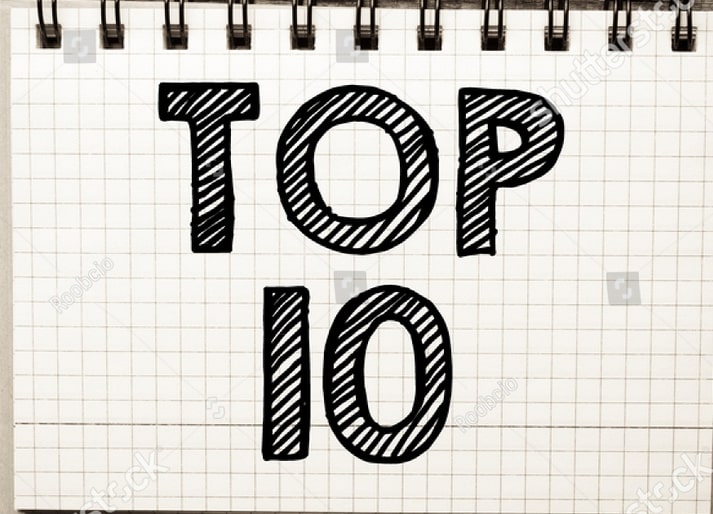 Every month new poker software appears on the software market. All this is happening despite the dim prospects of online poker. However, almost all poker software is available for Windows. Apple's operating systems - Mac and iOS - are left by the wayside. Almost none of the developers adapt their software for Apple devices. But there are excellent exceptions, which this article is devoted to.
Poker trackers for Mac
Let's make a reservation right away that there are no statistical programs for poker when playing from smartphones. Several years ago, Holdem Manager 2 developers tried to create a stripped-down version of the tracker for mobile devices, but to no avail. Naturally, nothing like this exists for smartphones running iOS.
But Apple's stationary computers and laptops are more fortunate - for them there are 2 versions of poker trackers at once:
PokerTracker 4. Currently the best poker tracker that works directly on MacOS. Absolutely all functions available to you when playing on Windows devices will be available on Apple. The program has a free trial version for 14 days. You can download PokerTracker 4 for free from the developer's official website.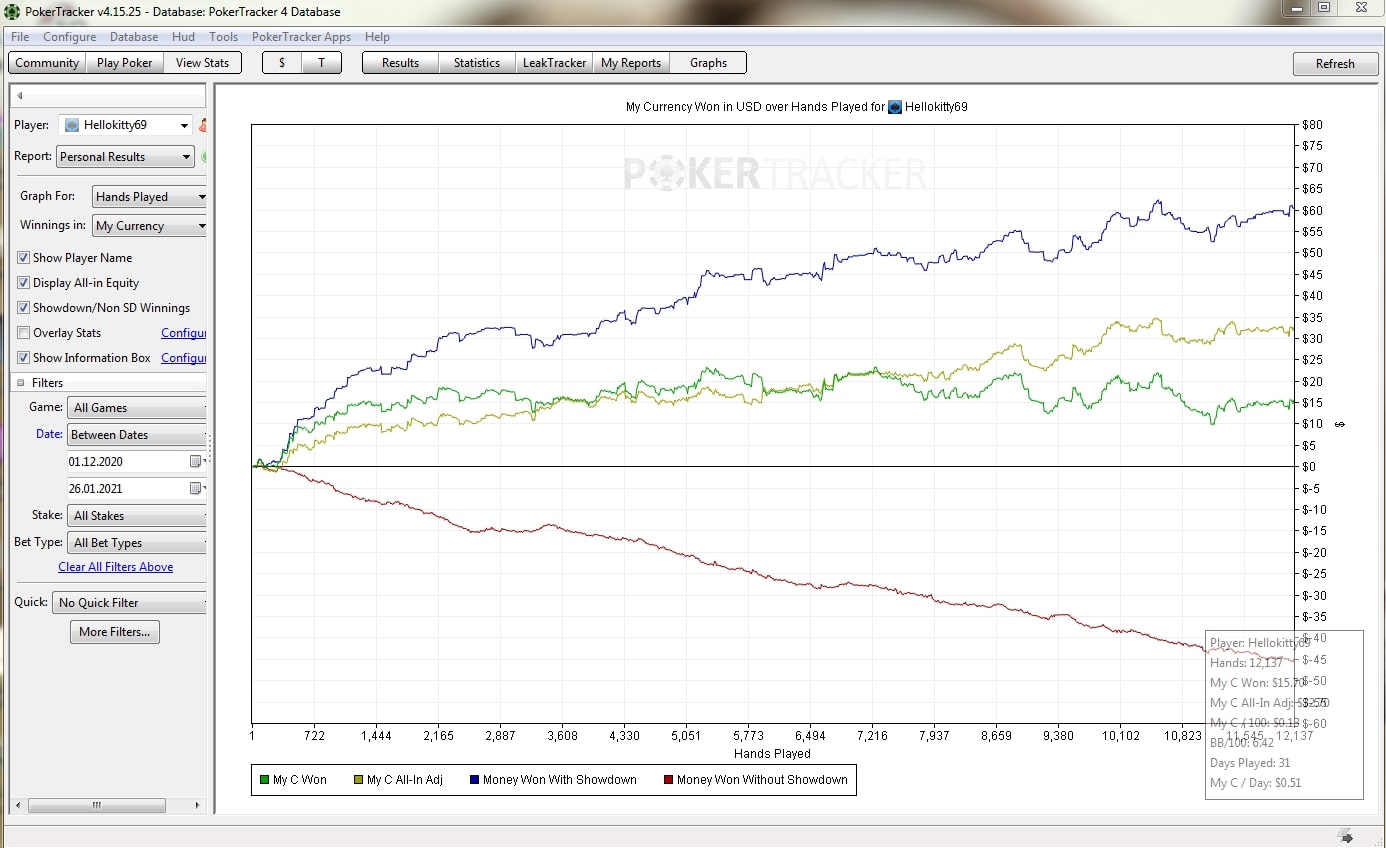 Poker Copilot 6. Statistics software specially designed for platforms on the Mac operating system. Unlike the vast majority of other poker software, it was originally developed for Apple computers. The port on Windows was added much later. In terms of its capabilities, it is significantly inferior to Poker Tracker 4 (a small amount of statistics, meager HUD, more schematic design, fewer game analysis tools). Poker Copilot 6 is a good choice for a beginner who will be intimidated by the difficulty of PT4. An additional benefit of PC6 is that the free trial is available immediately for 30 days. At the same time, the trial has no restrictions on functions. You can download Poker Copilot 6 for free from the official website of the developers.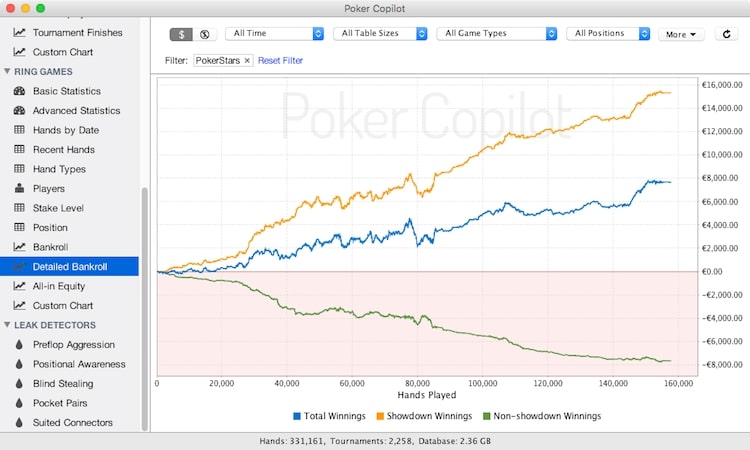 Other popular poker trackers such as Hand2Note and Holdem Manager 3 do not have a Mac version. The developers of DriveHUD on their official website even recommend using programs that make it possible to run (emulate) programs from Windows on MacOS. But we will consider this option closer to the end of the article.
IHoldem Indicator and iOmaha Indicator statistics programs
Separately, let's take out two poker programs that run on a Mac and provide statistical information in the form of a HUD. However, neither iHoldem Indicator nor iOmaha Indicator can be called full-fledged trackers. The number of stats and imperfect tools for analyzing game sessions do not allow this.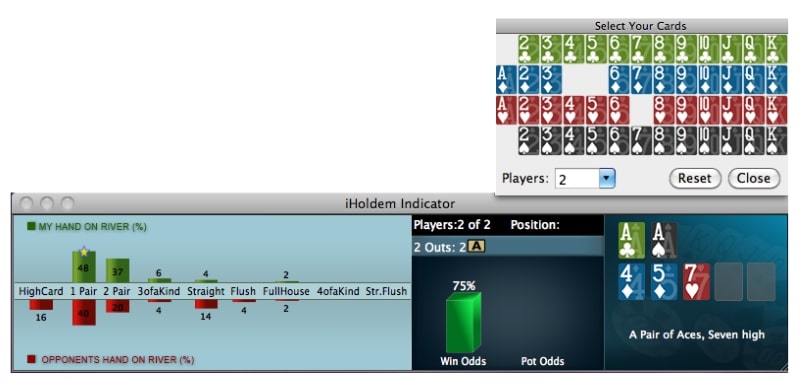 However, even the developers of these programs do not position their product as poker trackers. The description of both programs reads as follows: "iHoldem Indicator / iOmaha Indicator - multifunctional poker calculator for Mac". During the game, the programs show the pot odds, the number of outs, the odds of winning and the position at the table. This data is very useful, especially for beginner players who do not yet have a very good understanding of poker math.
This combination of poker tracker and calculator elements makes both programs an interesting solution. There is no need to worry about the legality of using iHoldem Indicator and iOmaha Indicator - both programs are officially approved by the PokerStars security service.

Both programs have free trials. They can be used without limitation of functions for 7 days. You can download iHoldem Indicator and iOmaha Indicator for free from the links above.
Sharkscope is the best assistant for tournament poker
One of the most useful and popular poker services is Sharkscope.

This poker site allows you to get extremely useful information about the game of your opponents in a few clicks:
ROI;

total profit;

average played limit;

current game form;

general schedule of the game for the entire time;

the biggest victories (prize money in a career);

average number of tournaments per day.
In addition to information about a specific opponent, you can also view the leaderboards for any discipline and limit of your interest.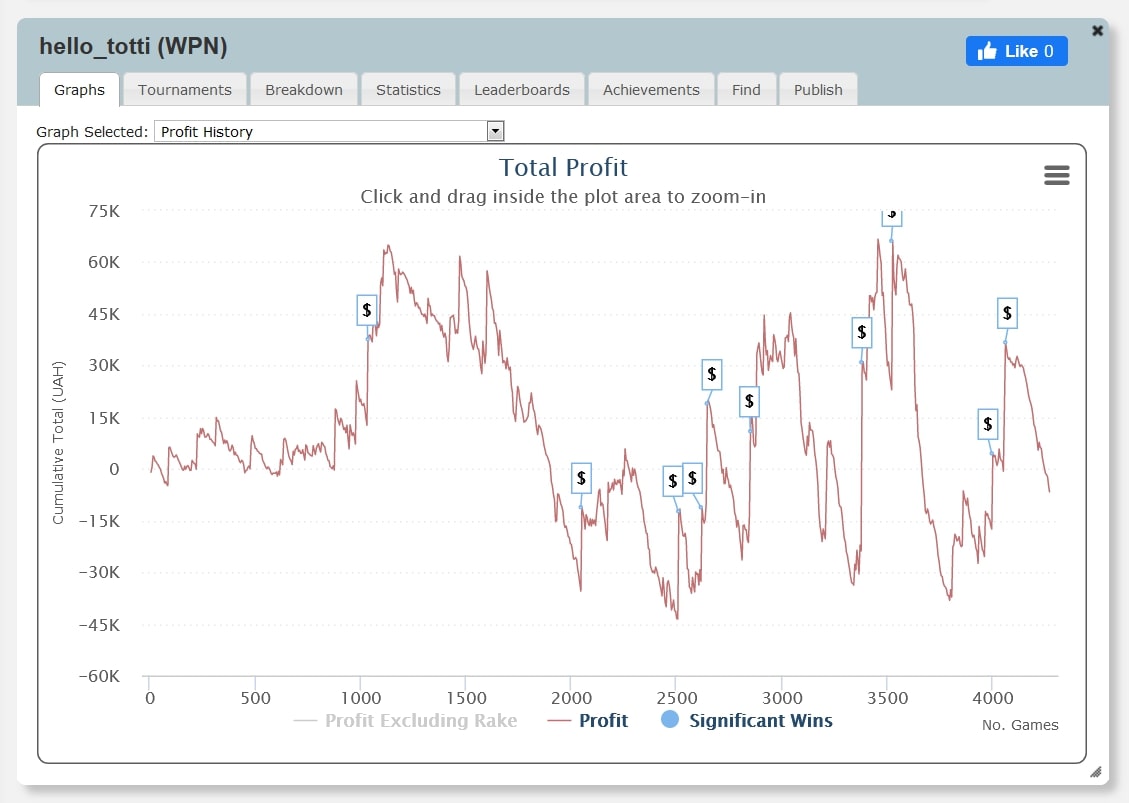 Sharkscope will not instantly make you an invincible champion, but you will make better decisions when playing MTT and Sit & Go tournaments, which will allow you to win significantly more. The moral aspect is also important - seeing yourself at the top of the leaderboard is good motivation, isn't it?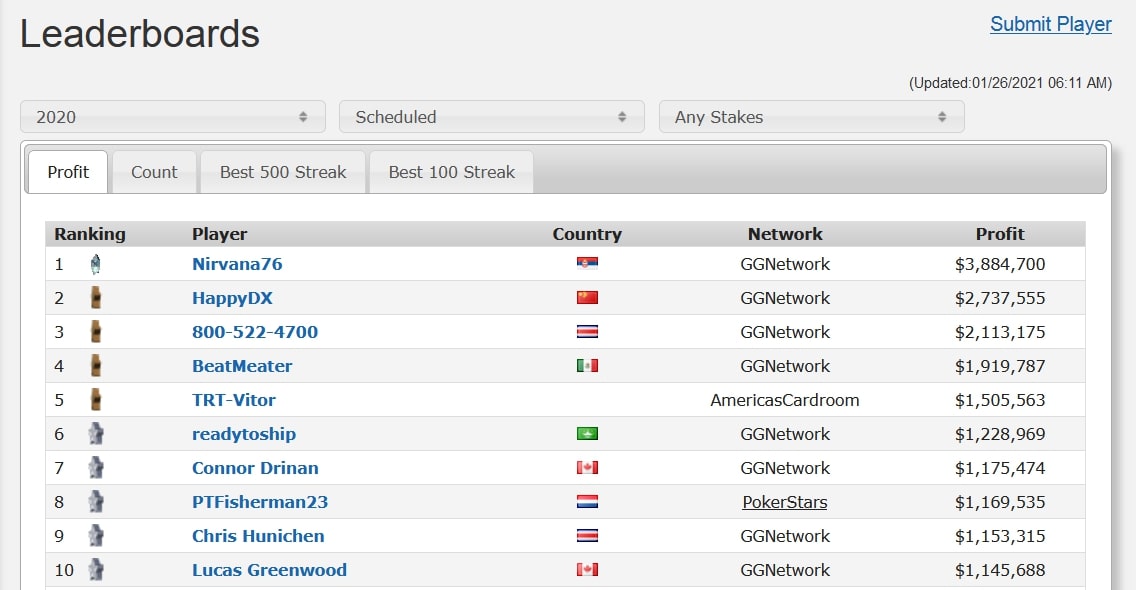 All functions of the service are available in the browser. Hence, Sharkscope will work equally well on Windows, Mac and even iOS. Another nice feature of the poker service is 5 free searches per day. They are provided to any player - even registration is not required!
Preflop poker trainers - PokerIQ and PokerHero
At the outset of your poker career, it is extremely important to have a solid foundation in the form of a good preflop. Many players underestimate the role of preflop charts and later face painful consequences. The more deeply ingrained a habit is, the harder it will be to break. And poker trainers will help you form a habit and play good starting hands in a disciplined manner:
1. PokerIQ;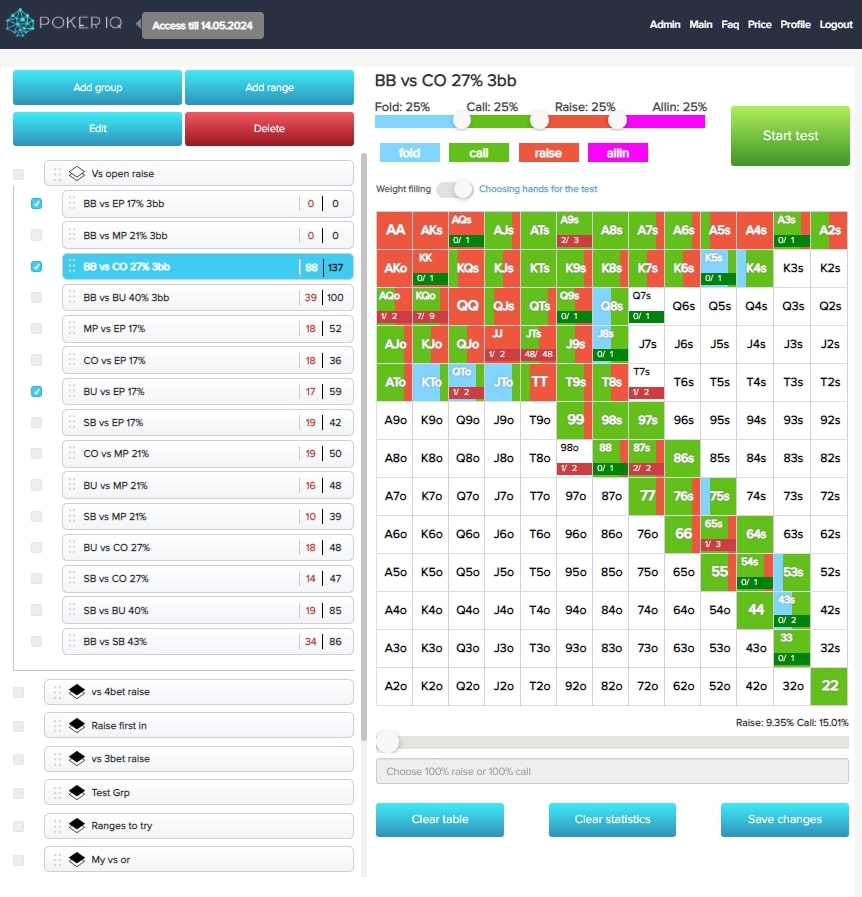 2. PreflopHero.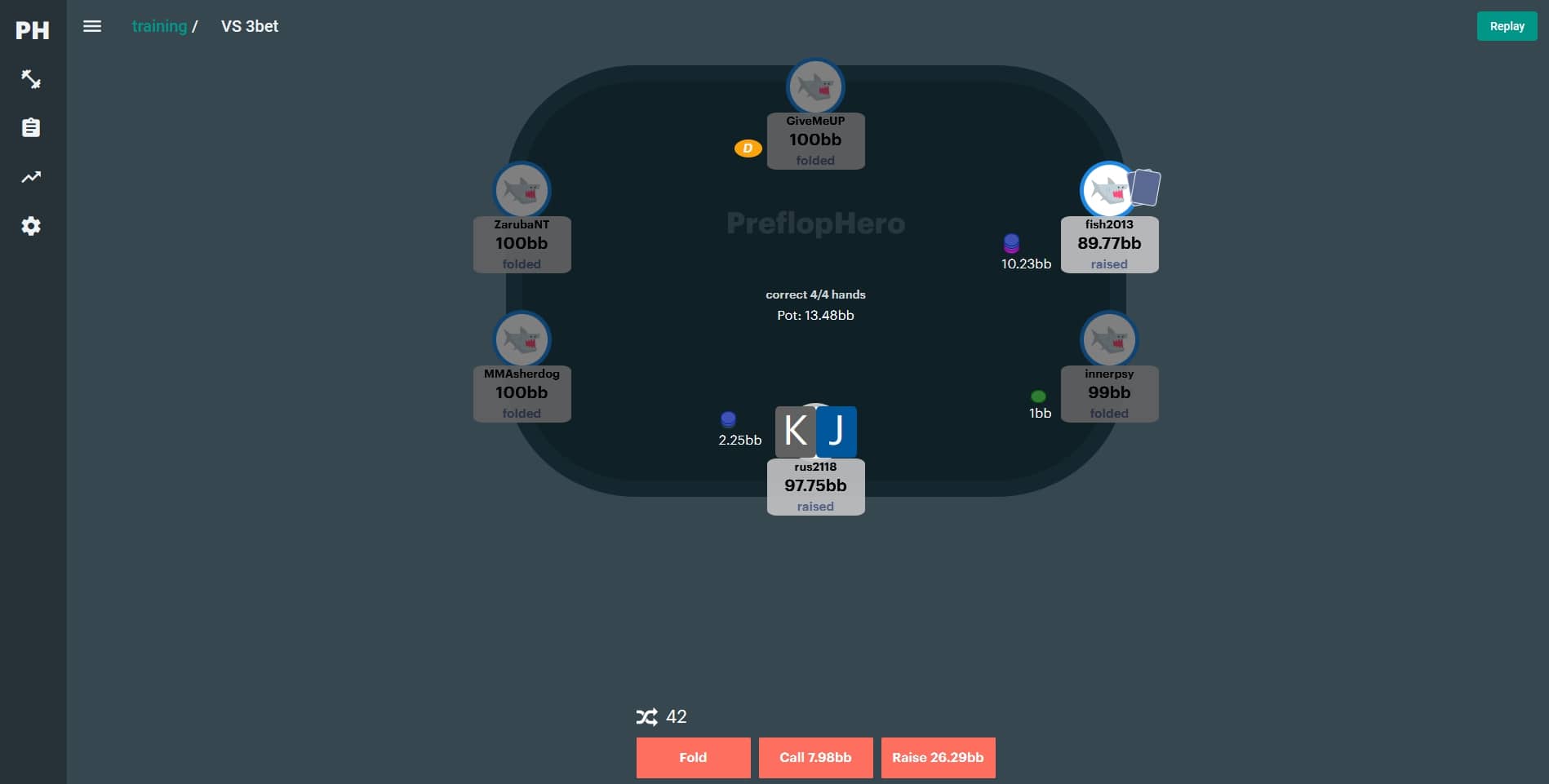 Both programs allow you to define your own starting hand groups and then train them. Trainings are conducted in a playful way, which allows you to quickly assimilate useful information and avoid boring memorization of charts. During training, a game table and a starting hand appear in front of you, and you must choose the correct action. Both PokerIQ and PreflopHero save your decisions. This allows you to analyze your mistakes, make adjustments to your preflop strategy, and track your training progress.
You can find a great overview and complete guide for PokerIQ here.
Regarding PreflopHero, let's make a reservation that the developer has created two separate applications:
It is not difficult to understand the difference between related programs from their names. A complete guide to PreflopHero Cash can be read on our website at the link. If you prefer Spin&Go tournaments, we recommend that you read the material about this version of the application.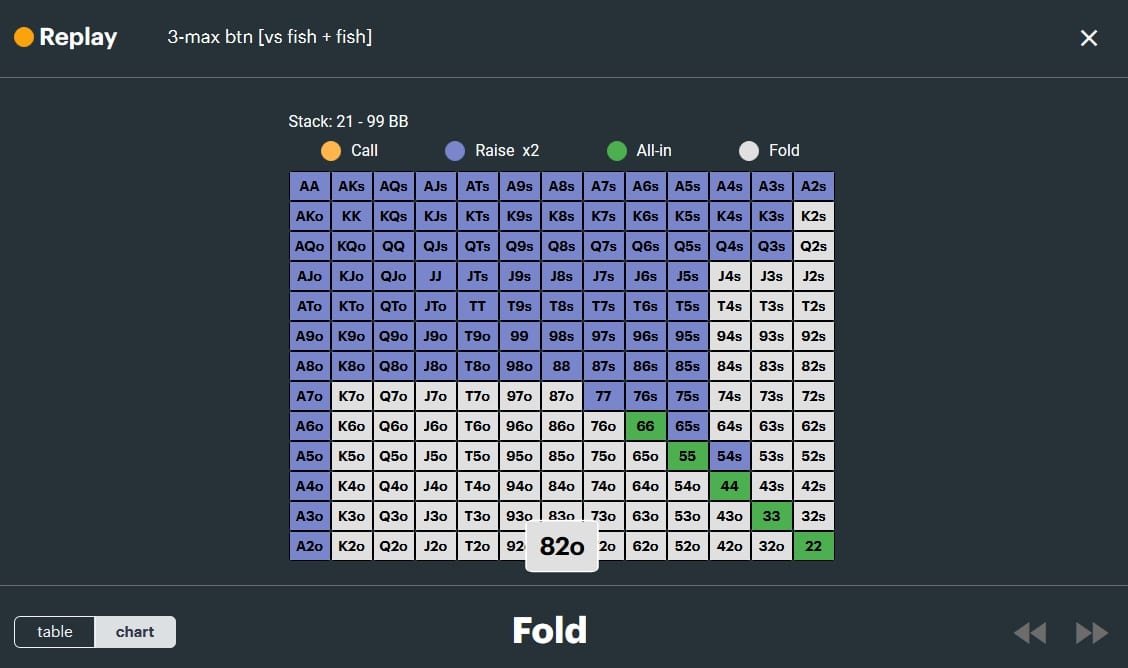 Both applications run in the browser. Therefore, we can safely say that on Mac and iOS devices you can train your preflop without any problems.
What is the difference between PokerIQ and PreflopHero Cash?
Both applications are based on the same idea, which dictates their external similarity. However, let's highlight a couple of differences between them. The main one is the price: PokerIQ is significantly cheaper than PreflopHero Cash. Subscription for 1 month PreflopHero will cost you $ 20, but for $ 21 you can subscribe to PokerIQ for a period of 3 months.
It's fair to say that PreflopHero offers more options for customization and subsequent workouts. In practice, this will allow you to study the preflop charts more thoroughly. And the built-in practice packs developed by reputable poker coaches are worthy of a mention. However, if you wish to use them, you will have to purchase them separately.
PokerSnowie
The lack of a clear characterization in the subheading next to PokerSnowie is not at all an accident or an oversight of the author. It's just that PokerSnowie is an unusual poker program that can hardly fit into any framework. It is based on advanced artificial intelligence, which, together with a huge number of built-in tools, allows you to train at an unprecedented level. To put it simply, the training in the program is built in the form of a game against a bot, whose parameters you set yourself. At the same time, after each of your mistakes, PokerSnowie will point out it and demonstrate the correct way.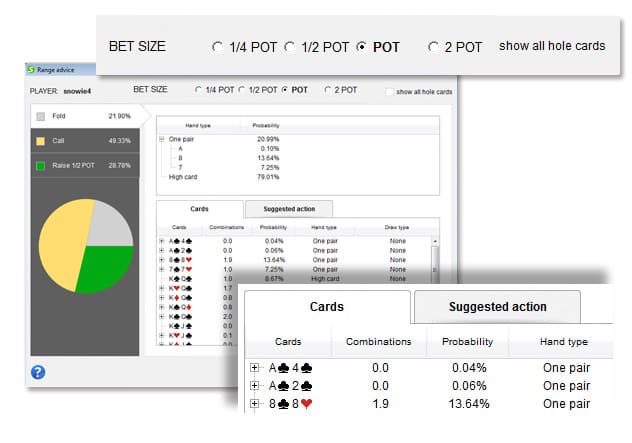 In addition to the "Training session" mode, you can also independently set the conditions of the situation and train it. A worthy solution for meticulous players who prefer not to miss even the smallest details. The program also has an "Import Hands" option. You upload your hand history to PokerSnowie, and the program detects errors and flaws in your hands.
In the last few months of 2020, the developer has been actively working on a version of the program for Apple devices. In October, PokerSnowie on Mac operating systems finally added hand history import and analysis tools. Now both versions of the program (Windows and Mac) have the same potential.
You can try PokerSnowie absolutely free. The program has a trial version for 10 days. You can download PokerSnowie for free from the developer's official website.
Datamining
Datamining is simple - if there are poker trackers for Mac, so is hand history. Just choose datamining for your poker room and enjoy all its advantages. Unlike other mining sites that provide hand histories in separate daily packages, with us you pay 1 time and get valuable data all month!
How do I run any poker software on Mac?
There is an alternative and more versatile way of running poker software on the Mac operating system. We are talking about the previously mentioned possibility of Windows emulation on Apple devices. In the most general sense, this procedure involves installing Windows, which will work independently of MacOS. When emulated, most poker programs will start and function normally just like on a regular Windows computer.
The most popular Windows emulators on Mac are:
Parallels;

Boot Camp;

WineBottler.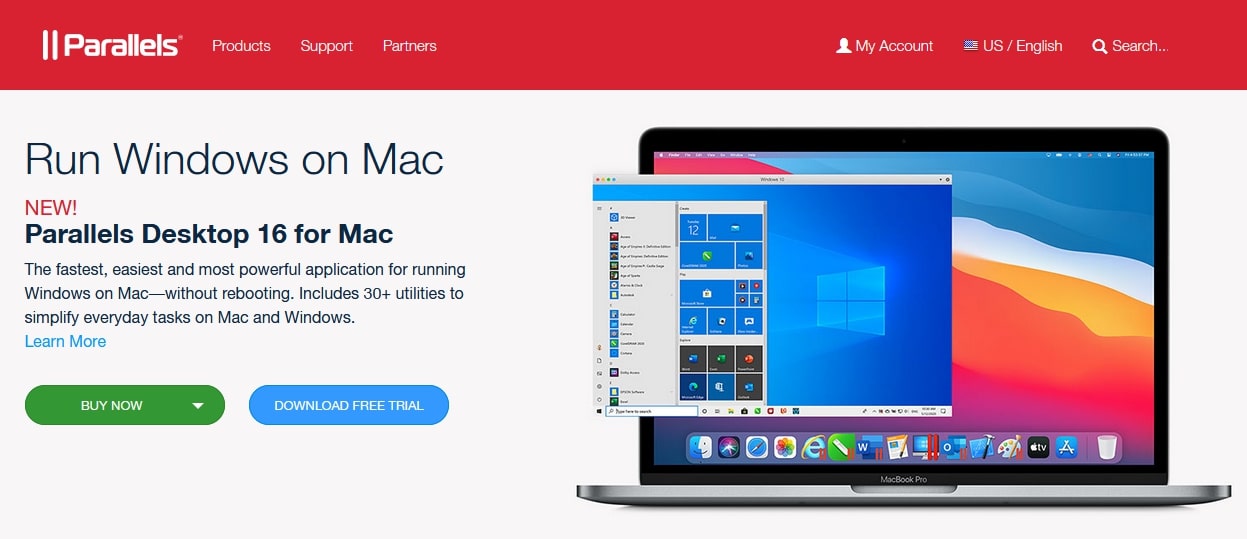 When using emulators, you will encounter a number of disadvantages:
most of the emulation software is paid, which will become an additional burden for you when purchasing poker software;

some poker programs will not work correctly, even on the Windows emulator;

certain applications for emulation will require constant reboots of your computer to switch between Windows and Mac;

the speed of your PC during Windows emulation will seriously slow down.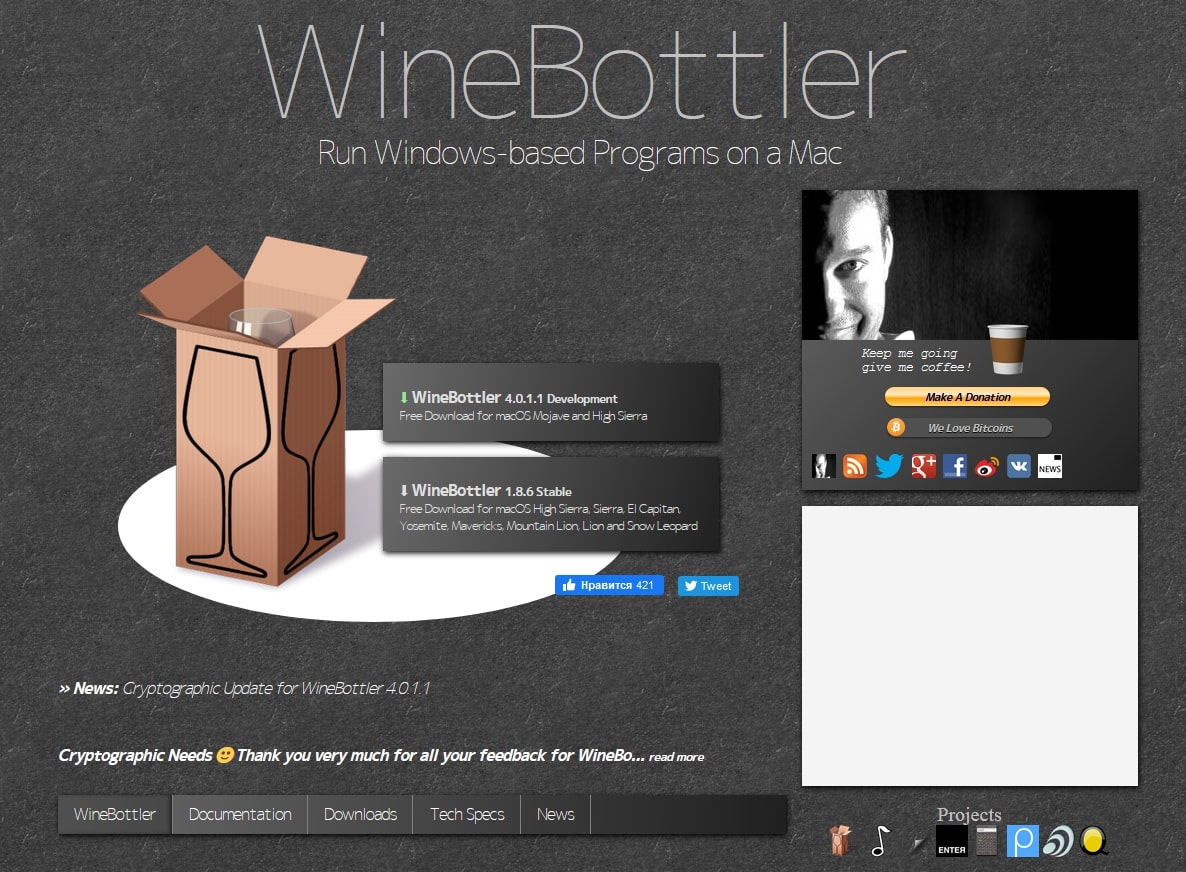 Conclusion
Apple devices running Mac and iOS are not very popular with poker software developers. The reason is simple - about 80% of all computers in the world run on Windows and only 9% on Mac. It is not profitable for the creators of poker programs to waste time and money on adapting their product for an alternative platform. You cannot ignore the accompanying factors that only exacerbate this situation:
A special procedure for checking all applications before placing them in the AppStore;

Big commission on every sale due to Apple.
Moreover, for a long time, even PokerStars and 888 Poker did not have their own mobile applications for iOS. In recent years, some developers have begun to pay attention to the Mac and iOS. This allows us to timidly hope that soon the number of poker programs on Apple devices will increase significantly.