HoldemResources Calculator
HoldemResources Calculator
Advanced preflop solver for No Limit Texas Holdem. Suitable for analyzing short stack play in tournaments and deep stacks at the cash table.
from 15.00$
HoldemResources Calculator is an advanced preflop solver for No Limit Texas Holdem. It is equally good for analyzing the game in tournaments with a short stack, as well as for analyzing hands in deep stacks in cash. The developer offers two variants of the calculator:
Classic. Designed to deal with situations from the final stages of tournaments, when players are left with short or medium stacks. It supports calculations of up to 25,000 nodes, allowing reliable conclusions to be drawn for stacks of up to 30 BB. HRC Classic has implemented only basic postflop abstractions and lacks the scripting features from the Pro version. To put it simply, this version of the calculator analyzes the situation without taking into account the soon growing blinds or potential actions of opponents.
Pro. An improved version of the calculator, which has advanced postflop abstractions and scripting functions. Builds decision trees of any size without limitations. HRC Pro is a more versatile tool useful for MTT and cash players.
The developer provides a free trial version of HRC Classic for 14 days. You can download it from the official website. The calculator imports hand history from: PokerStars, PokerOK, partypoker, iPoker Network, Winning Poker Network, 888Poker and Winamax.
What are the advantages of HoldemResources Calculator?
The creator is constantly developing the calculator. Among the distinctive features of HRC we emphasize:
Postflop Equity Realization. The latest postflop abstractions allow you to explore more poker scenarios. HRC calculates strategies taking into account possible postflop betting scenarios. As a result, the analysis becomes more in-depth. The calculator's non-ideal abstractions allow even weak computers to find a complete preflop solution. Use the most powerful analysis tool and get modern poker strategies on modest hardware.
Advanced ICM calculations for MTT tournaments. The familiar Malmuth-Harvill ICM model doesn't work well in tournaments with large numbers of players. Many ICM calculators limit the number of players or resort to basic approximations to quickly produce tournament equity calculations. HRC's innovative MTT model improves the situation greatly. It deviates from the Malmuth-Harvill ICM model by only +/-0.01% in most scenarios, but it is efficient enough for tournaments with thousands of players. You will be able to analyze critical bubble situations in MTT with a large number of players and get reliable results.
Free Viewer Mode. The developer of HRC understands the importance of collaborative learning in poker. To make it easier to share opinions and discuss strategies, he has made it possible to study existing solutions for free. All users of the calculator, including those who do not have a paid license, can learn from other people's calculations. The calculation files weigh a few megabytes, which makes it easy to send them. Create strategies, analyze hands, and share your conclusions with other players. HRC will lay the foundation for in-depth discussions and help improve your poker game.
Show more ↓
Used outside of poker tables
Does the program have a free trial version?
Yes, the developer provides a free version of HRC Classic for 14 days. Download HoldemResources Calculator.
Does HoldemResources Calculator work on macOS?
HRC supports not only the Windows operating system, but also macOS. Moreover, there is a Linux version of the software.
What are the differences between Classic and Pro versions?
Classic is designed for the final stages of tournaments, where players often find themselves in a push/fold situation. The calculator gives reliable results for stacks up to 30 big blinds. However, HRC Classic has limited postflop abstractions. There are no scripting tools like in the Pro version.
HRC Pro builds decision trees of any size, has extended post-flop abstractions and scripting functions. The latter distinguish HoldemResources Calculator from other software for analyzing situations with deep stacks. HRC Pro is suitable for both tournament players and cash game regulars. Many professionals appreciate the calculator for its versatility.
What are the system requirements for HoldemResources Calculator?
The minimum system requirements of the calculator are:
Windows 64-bit or macOS 64-bit or Linux 64-bit x86/ARM operating system.
4 GB of RAM.
How to contact the developer?
The developer responds to inquiries:
Delivery time
In the vast majority of cases - 2-3 hours. On weekends and in exceptional situations the term can increase up to 24 hours.
Delivery method
The developer sends the license key to your email.
How many computers is the key for?
The key is provided for 2 computers.
How to pay for HoldemResources Calculator?
Here you can pay for HoldemResources Calculator with Webmoney, Skrill, Qiwi, Neteller, YooMoney, PayPal, Visa/Master Card, other payment systems, try HoldemResources Calculator for free and get a discount on your next purchase.
How to use HoldemResources Calculator
Log in to the site in order to leave a review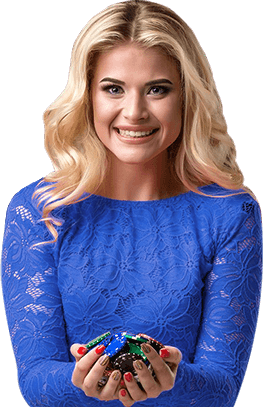 Keep up with all the news
Subscribe to the newsletter to be the first to learn about upcoming and current promotions and discounts of our store