Does Flopzilla have a version for Mac Os?
19.06.2022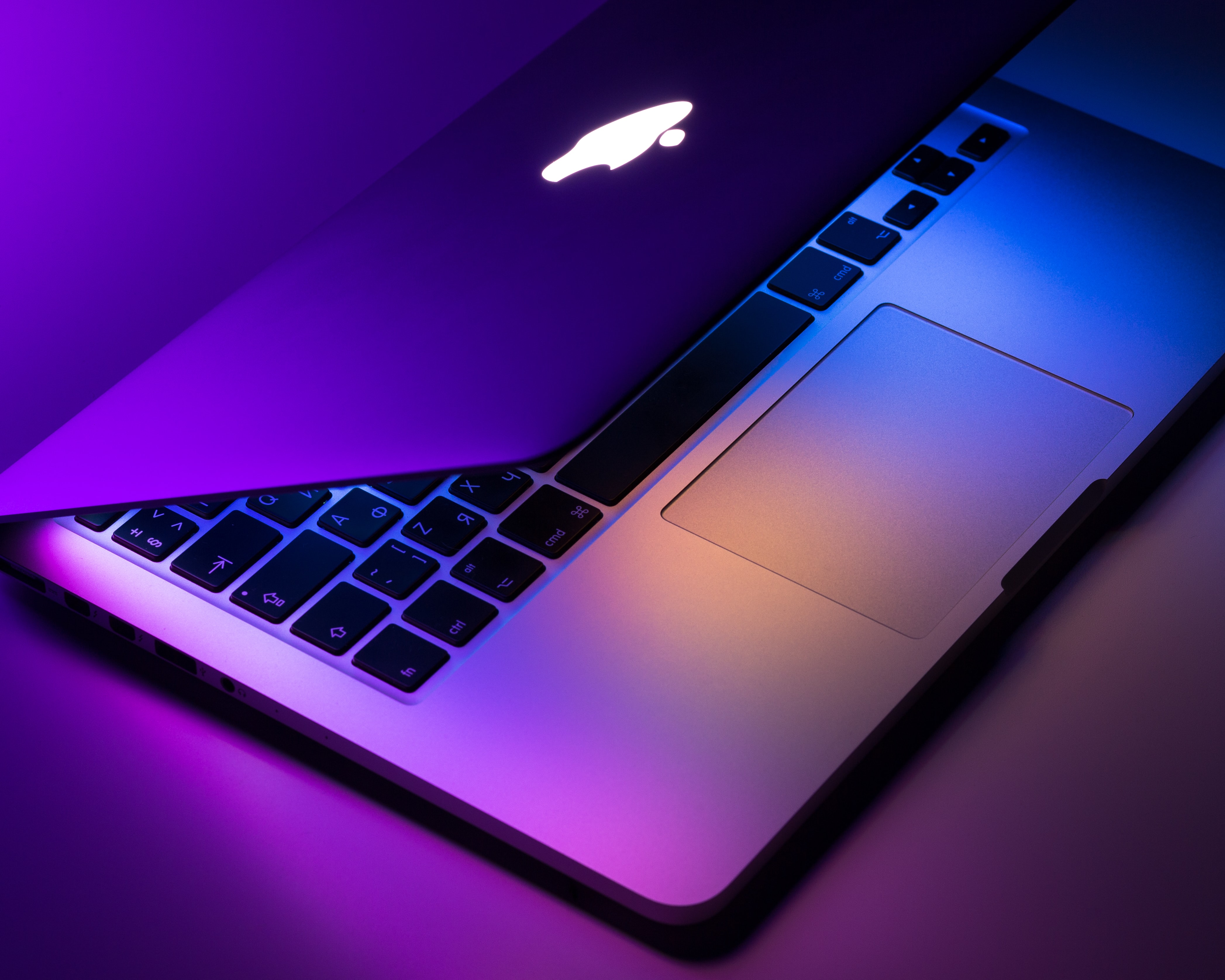 Most poker software is designed for the Windows operating system. This is not discrimination of Mac Os, but a business approach: as of February 2021 Microsoft's operating system was on 80.5% of computers, while Apple's share was 7.5%. Therefore, very few developers spend money and time on creating Mac Os versions of their software. Is Flopzilla supported outside of Windows - that is the question?
How to run Flopzilla on Apple devices?
There is no separate version of Equity calculator for Apple computers and laptops.
You can't run Flopzilla directly on Mac Os.
Concentrating on Windows is not the exception, but the rule of poker software developers. Take poker trackers as an example: MacOs do not support Hand2Note, Holdem Manager 3 or DriveHUD 2. Among the programs for collecting statistics on Apple devices only PokerTracker 4 and Poker Copilot 7 work. Two programs out of five or 40% is not the most impressive indicator of support.
There is still a solution to the Flopzilla problem on Mac OS. It will require additional software to run. There are 3 ways out: Parallels, BootCamp, and Wine.
Parallels. This program allows you to install the Windows operating system directly on your Apple computer.

The program has a free trial version, which allows you to test work with the equity calculator before buying it
This type of software is called a "Virtual Machine". Windows does not replace the Mac Os operating system, but runs in parallel with it. It lets you switch between them without rebooting or doing anything else. Parallels is used by over 7,000,000 users and runs over 200,000 Windows applications.
To run Flopzilla through Parallels, you need:
1. Download and install a virtual machine on your iMac or Macbook.
2. Use Parallels to download and install Windows operating system.
3. With Windows running, download and install a calculator.
The disadvantages of Parallels can be reduced to:
Laborious installation process. First you install the virtual machine, then the Windows operating system.
High price. Parallels charges $80 for the lowest-priced version. Some users will also have to buy a licensed Windows, which also costs money. High cost to run a $25 poker calculator.
BootCamp. Here, too, a Microsoft operating system is installed on an Apple computer. The key difference of BootCamp is the full Windows installation.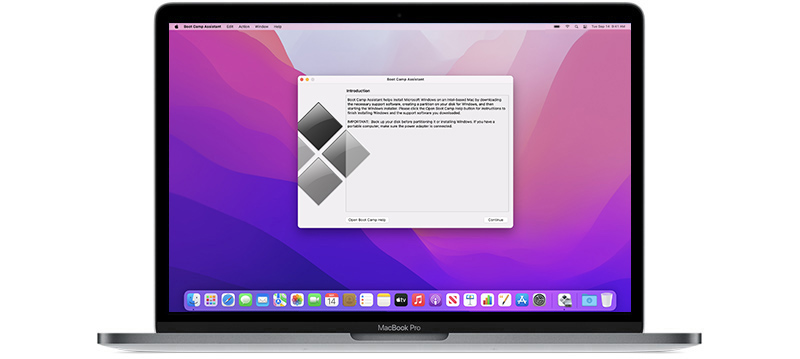 Restarting the computer every time you want to play poker is not the most convenient option
You have to reboot the device to switch between operating systems. No parallel operation of the two OSes. But BootCamp is a built-in option, meaning you don't have to buy and install it. An additional inconvenience - you have to install Windows from a USB flash drive or installation disk.
Wine. A free solution, remotely resembling Parallels. It will run Windows applications, but without installing a virtual machine. Every Windows application that runs on MacOS with Wine is entered into a database. Flopzilla is in it.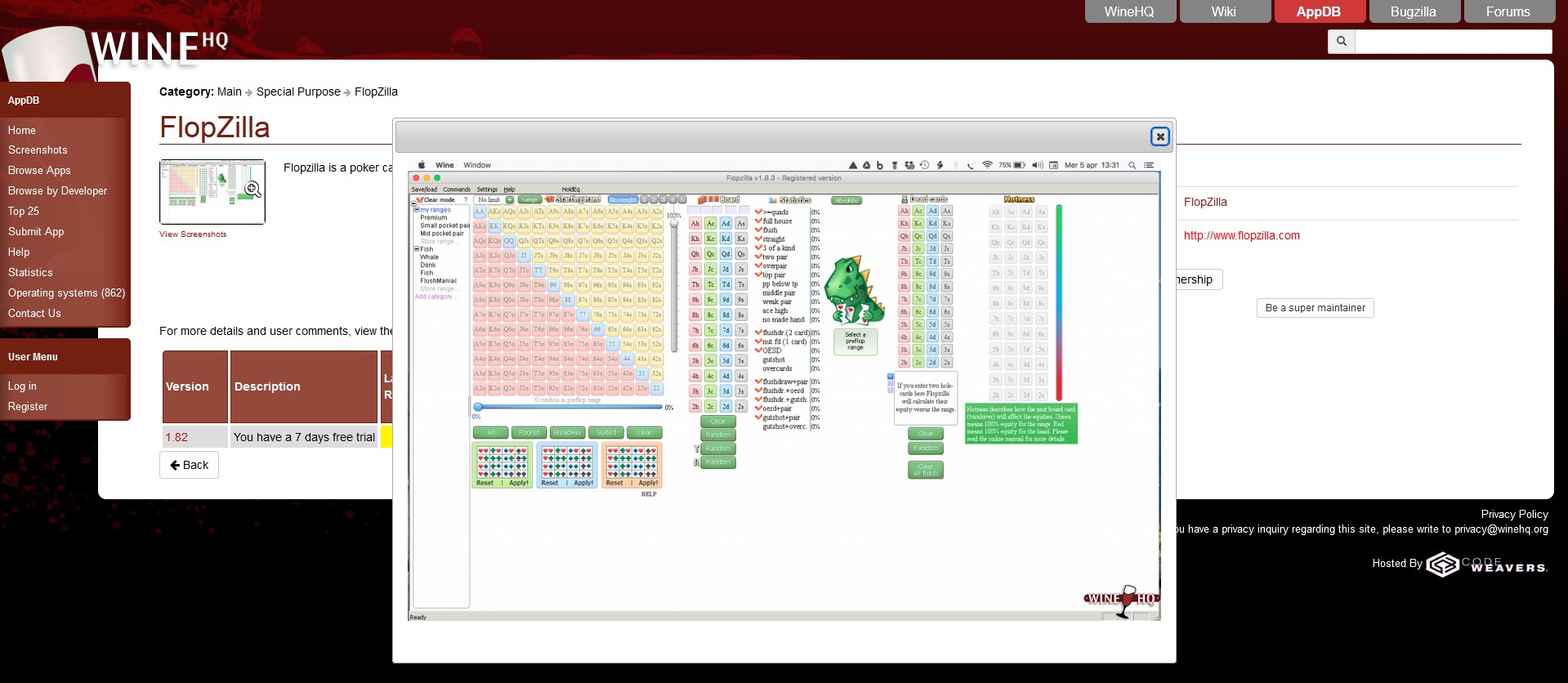 But whether it will be possible to run Flopzilla Pro through Wine is still unclear
We recommend starting with Wine as the easiest and most free option. For Mac poker fans, we recommend the article about programs that work directly on Apple devices.
What is so good about Flopzilla?
Most professional coaches and experienced players recommend to buy 2 programs at the beginning of your career: poker tracker and Flopzilla. While variations are allowed on the statistics collection software, Flopzilla is without alternative. The leadership is due to:
Functionality. FZ is a great tool for analyzing hand history. It's great for parsing complex sessions after a game. It makes it easy to understand how different ranges hit a particular board. If in the old days players remembered hands in text form, now Flopzilla clearly shows everything in the form of charts and diagrams. Separately, let's highlight "Hotness" - a tool for developing the skill of bluffing. The updated Flopzilla Pro recently added multipot analysis.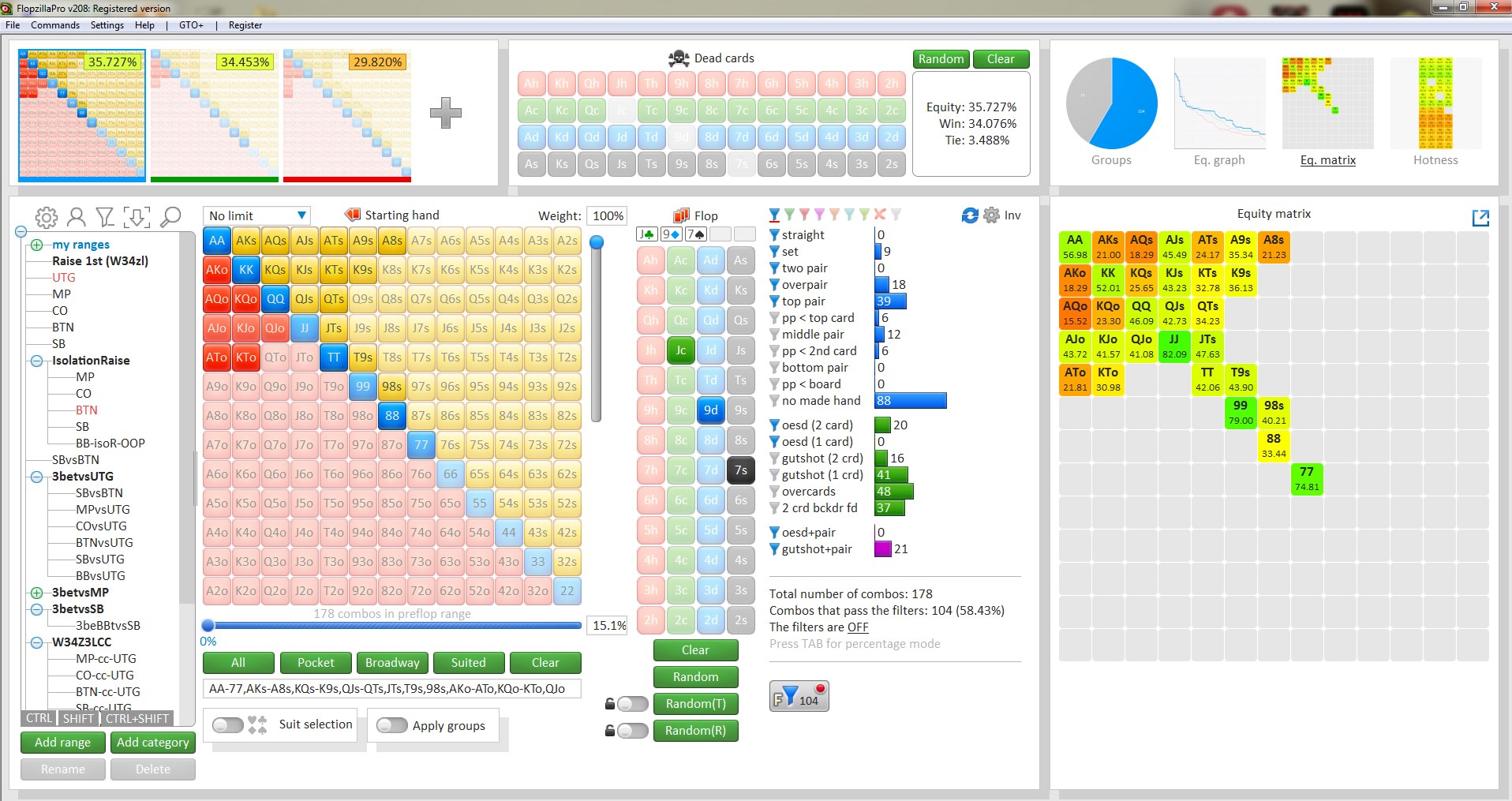 Compared to the basic version, the Pro is far ahead. Read more about the differences between them in a separate article
Convenience. The calculator is comfortable to work in. In Flopzilla, you can change fonts, switch to a dark theme, color ranges, set the scales for each hand. More recently, Russian, Chinese and Spanish have been added to the software. The new version of Flopzilla Pro stretches to the entire screen. Previously, the calculator did not scale, which caused discomfort when working on modern monitors.
Price. In terms of value for money, FZ is far ahead of all other poker software. A lifetime license costs only $25. By comparison, the cheapest 1-month subscription to H2N tracker costs $29.9. The poker calculator will also pay for itself in a couple of weeks of training.
The developer continues to develop Flopsilla and add new features to it. Relatively recently, the calculator was taught to interact with GTO+.
Why should I get a calculator now?
In July 2019, the first version of Flopzilla Pro was released. The old calculator has been heavily worked on and improved. Above we mentioned some of the new features. The main pleasant news for users was something else - the developer made Flopzilla Pro free for all owners of the original FZ license. You don't need to pay anything extra - take it and download it at any time.
Technically, Flopzilla Pro is still in beta-test status.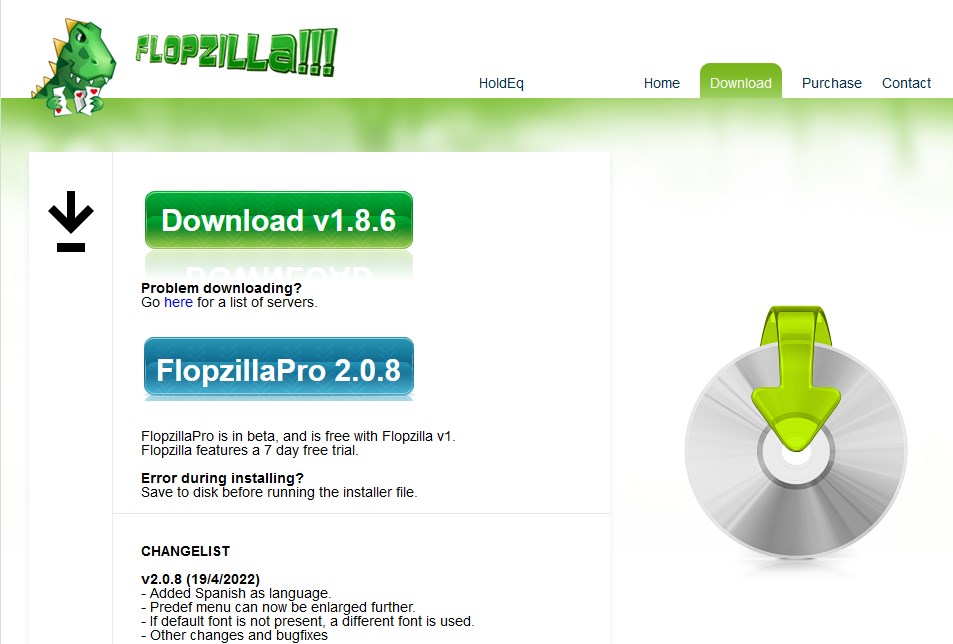 For the last 3 years the developer has been developing only Flopzilla Pro
There is a high probability that the price of the equity calculator will increase after the official release. A few years ago, a similar situation happened with HM3. All HM2 license holders were given a free upgrade to the new version of the tracker. Then HM2 license holders had a window a year where they were given a 25% discount to buy HM3. Everyone else had to pay the full $100 fee to upgrade.
What's the benefit of buying software on PokerEnergy?
We give bonus points for every purchase. They can be used to pay for the next orders and save money.
Another argument for our customers is the "Promotions" section. For the purchase of some of the products in our catalog we give programs. For example, if you buy the full version of Holdem Manager 3, you will get Flopzilla for free.
To not miss out on bonuses and great deals, subscribe to our channel on Telegram.