What poker software are allowed in different rooms?
09.07.2021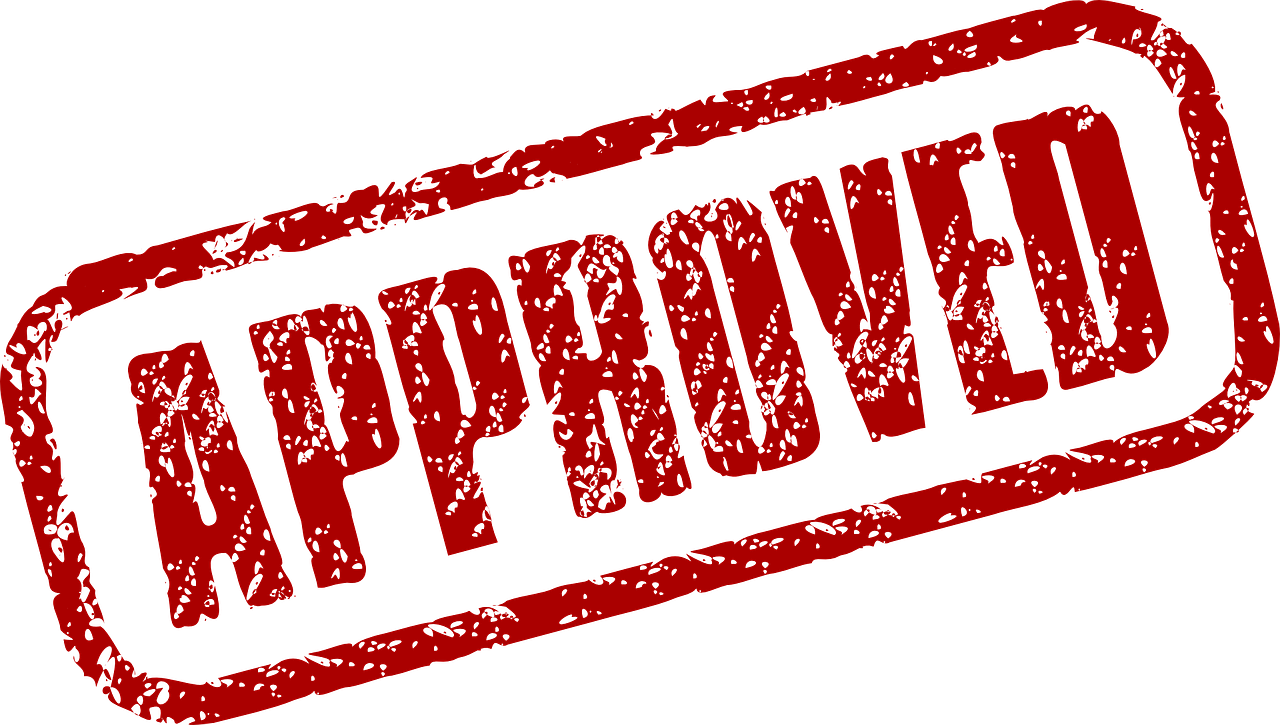 Ban with confiscation is what awaits you when playing poker. But do not be alarmed, such a punishment is applied only if the players violate the rules of the poker rooms. Honest users have nothing to fear. Here are just a set of allowed poker programs for each room is different. In order not to get confused and not get into an unpleasant situation, let's figure out which poker programs are allowed and which are prohibited.
Let's start with the groups of programs that are allowed in all poker rooms, then we will talk about the prohibited everywhere. In the end, we will consider specific rooms and their approach to poker software.
1. Is it allowed to play with poker trackers?
Statistics gathering software appeared at the dawn of online poker. For clarity: one of the first online poker rooms Partypoker was launched in 2001. In the same year, the first poker tracker with the original name "Poker Tracker" appeared.
The development of statistical programs paralleled the rise in popularity of poker. Online poker cannot be imagined without trackers even now. Programs for collecting and analyzing statistics replace live reads and notes online, which physically cannot be when playing poker over the Internet. Therefore, most poker rooms approve trackers and do not prohibit them.
In the past few years, some of the rooms have closed players' access to hand histories. In practice, this means that you will not be able to import hands and display the HUD while playing. But no sanctions will follow for the included poker tracker. It just won't work. You shouldn't be afraid of any bans and confiscations for playing at Partypoker or GGPoker with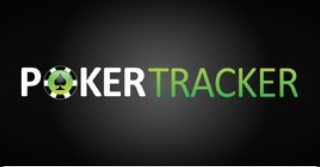 or Holdem Manager 3 running.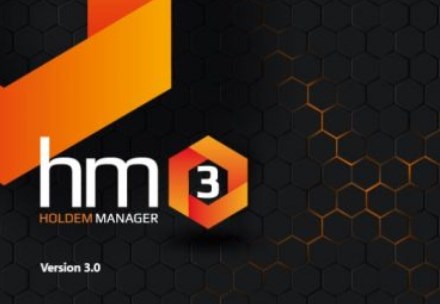 But Unibet Poker has a different approach: a poker tracker launched simultaneously with their client may result in an account blocking. We recommend that you check with technical support before making a deposit to small rooms.
2. Can I play with StarsCaption, 888Caption, iPoker Tools and their equivalents?
Supporting programs for the simultaneous play at several tables (multi-tabling) appeared much later than poker trackers. The first such program was TableNinja. At the moment, in addition to its more modern version (Table Ninja 2), there are other programs:
This category of software makes the process of poker more convenient: it transfers stacks to the big blinds, automatically places tables on your monitor, allows you to use hotkeys and betting profiles, blocks pop-ups, displays a HUD with basic information. All of these features are very useful, but they don't give you an unfair advantage over your opponents. Therefore, poker rooms are loyal to them.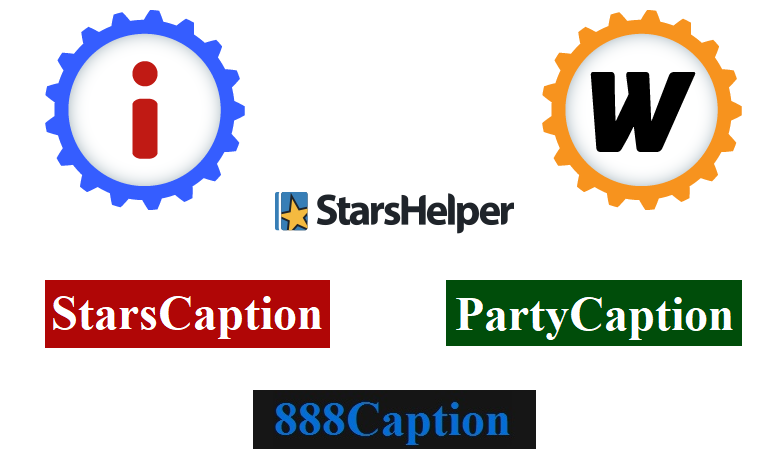 The PokerStars Rules expressly authorize the use of StarsCaption while playing. The program is in the list of allowed tools and services. The situation is similar at Partypoker with PartyCaption. Other poker rooms do not have such lists. Instead, general wording is used, which implies the freedom of players to use iPoker Tools, WPN Tools Lite, 888Caption. It would be easier with lists. Here is a direct confirmation from an 888Poker official:

There were also no blocking of players by poker rooms for using auxiliary tools.
3. What about layouts?
Layouts are allowed by the poker rooms. They make the play on multiple tables more convenient by changing the appearance of the gaming tables, but they do not give a gaming advantage over the opponents. There is no direct mention of layouts even on PokerStars and Partypoker. All because of their huge number and the ability of any player to remake the table design to their liking.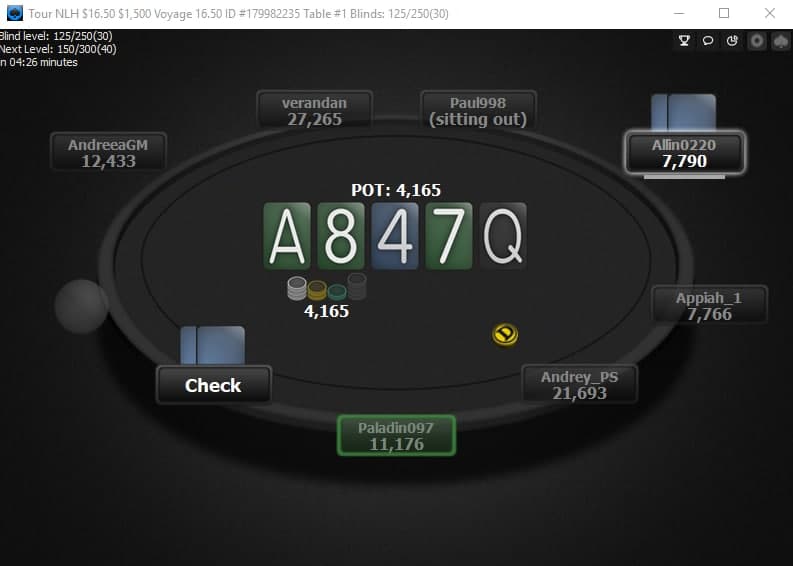 In some networks it is either very difficult or impossible to set the layout. Room clients from the Chico Poker Network download graphics files every time they start, so you need to constantly reinstall the theme. And in Winning Poker Network, after switching to a new platform, installation of other layouts is prohibited.
4. Are hand history converters allowed?
The situation with hand history converters is ambiguous. In most poker rooms where converters are needed for poker trackers to work, they are allowed. The reason for creating converters for such rooms is that hand history is saved in a special format that neither PokerTracker 4, nor Holdem Manager 3, nor Hand2Note can import directly. The converter converts hand history into a format understandable for trackers. The poker room terms and conditions do not regulate the use of converters in any way. Here you can be guided by the legal principle: "Anything that is not directly prohibited is allowed."
In the rules of some rooms there is a direct prohibition on the use of any software, including converters for poker. There are similar points in the PokerDom and PokerMatch user agreements. Moreover, the presence on your computer of a converter for another poker room can lead to account blocking and confiscation of funds. Please note that the fact that you have them installed is enough, that is, the risk exists not only when the converter is running.
In order not to get into an unpleasant situation, we recommend that you clarify the attitude of a particular poker room to poker converters before making a deposit.

On our site you can buy converters from Advanced Poker Tools. A complete list and installation instructions are available here. If you have not found a suitable converter, we recommend that you familiarize yourself with the alternative list, where options for other poker rooms are presented.
For Asian mobile applications, we recommend using the Asian Converter. It imports hand history and displays HUD in PPPoker, PokerBros, Upoker, Suprema Poker and X-Poker. The usefulness of the converter is not limited to statistics - the software is able to:
show pot-odds in each hand;

assign hotkeys;

unblock banned tables at PokerBros;

run more than 1 account on PPPoker and Upoker;

interact with NiceHandOmaha, providing dynamic statistics for PLO tables.
There are converters for poker rooms from the Bodog network (PaiWangLuo). To play at Bovada Poker, Ignition Poker or Bodog Poker with statistics, use:
Read more about programs for the Bodog network in the related material.
5. Can I use a VPN while playing?
In recent years, poker room blocking has become more frequent. Many countries are striving to control the Internet space more and more. Poker also gets it. VPNs are often the only way to play poker. The essence of a VPN is that it disguises you online by changing your IP address. With a changed IP in the eyes of the provider and the poker room, you cease to be a representative of the blocked country and become a regular user. You again have access to blocked services and sites. The main condition is to select the IP of the state whose residents are allowed access. From Russia, you will not be able to access the official Ignition Poker website, but with an American IP - no problem.
Poker rooms are very understanding about using a VPN. VPN allowed on:
PokerMatch,

PokerDom,

Red Star Poker.
VPN is expressly prohibited on GGPokerOK and other rooms of the Good Game network. Many poker rooms do not have a clear position on VPN services. Here we recommend that you check with technical support in each case in order to avoid blocking your account.
If you want a good VPN, then check out NordVPN.

There are 59 countries to choose from, which will allow you to bypass any blockages, as well as more than 5400 servers. The latter guarantees the absence of freezes and the speed of work, as in the "native" provider.
6. Is Sharkscope allowed?
Sharkscope is a service for viewing statistics of players in MTT and Sit & Go tournaments. Using Sharkscope, you can find out:
your opponent plays in plus or minus;

total income (loss) for the entire career;

average played limit;

average ROI;

graph for the entire career;

player's form (sample from several dozen recent tournaments).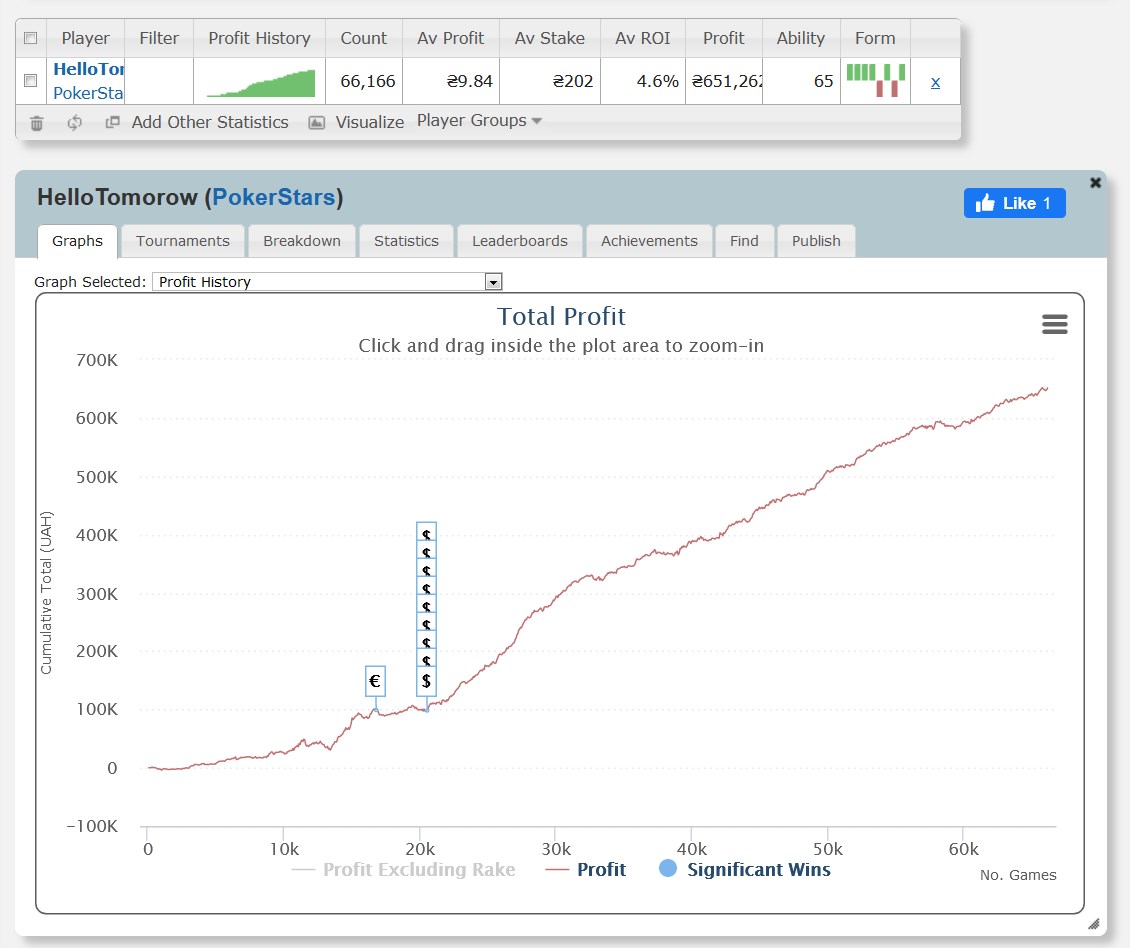 Launched in 2005. Supports the vast majority of existing poker sites. The use of the service is allowed in all poker rooms for which statistics are provided. It is in the list of approved programs and services of PokerStars.
Sharkscope helps players, but does not provide an unfair advantage:
any player can use 5 searches per day for free and without registration;

it is possible to close your statistics;

all statistics about tournaments are public and anyone can collect it.
Allowed for use and advanced tool - Sharkscope Desktop.
What poker software is prohibited?
Poker rooms divide prohibited programs into 2 groups:
1. Programs that cannot be launched together with a running (active) client of the poker room;
2. Software prohibited in any form.
The first group includes poker calculators, GTO solvers, and chart programs. Therefore, be careful and do not forget to disable Flopzilla, GTO+ or PokerSnowie before the game session.
Poker bots are strictly prohibited. A bot is a program that imitates a person, but plays automatically. The use of artificial intelligence when playing poker is prohibited and severely punished by poker rooms. The standard punishment for a poker bot is blocking an account with confiscation of all funds on it.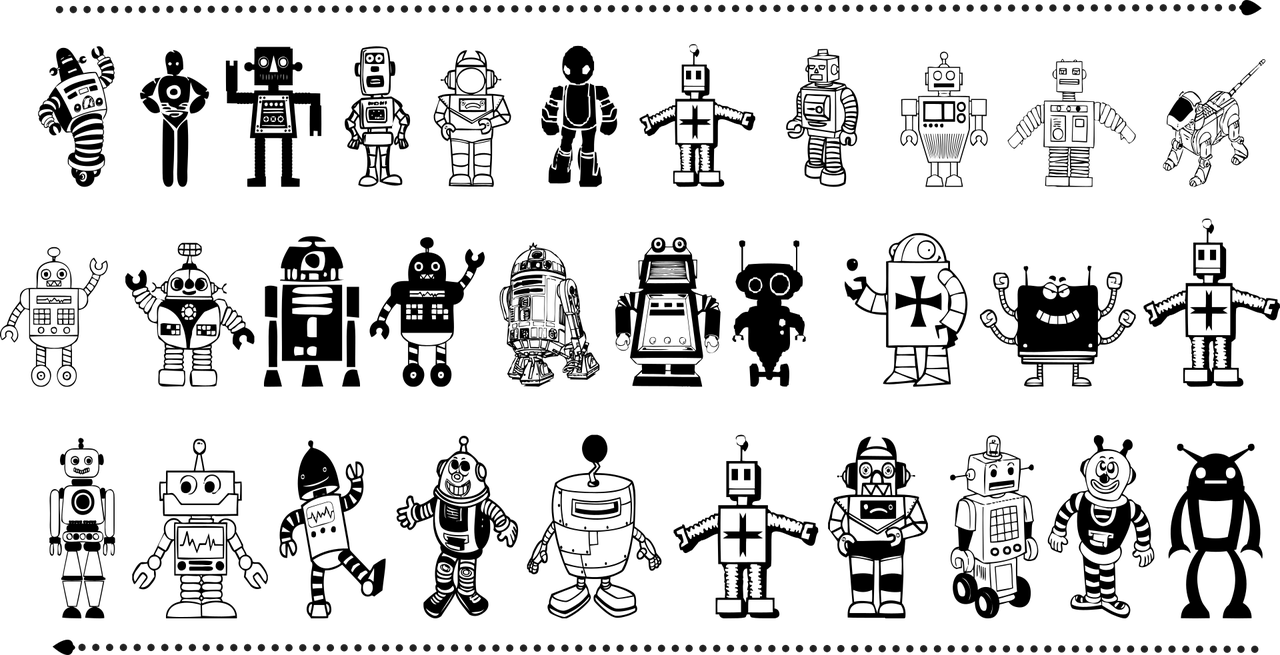 Another type of programs that are prohibited are poker advisors. The advisor is a special program that quickly performs calculations and helps the player to make decisions during the game. The difference from a bot is that a living person still presses the buttons, but he is guided exclusively by the conclusions of the software.
Recently, poker rooms have begun to fight against auto-seating scripts. This category of programs scans the lobby, finds weak players and sits down with them. Now you can only search for weak players manually.
Datamining is also prohibited. Datamining is the hand history in which you did not participate, but imported into the database of your poker tracker and make decisions based on it during the game.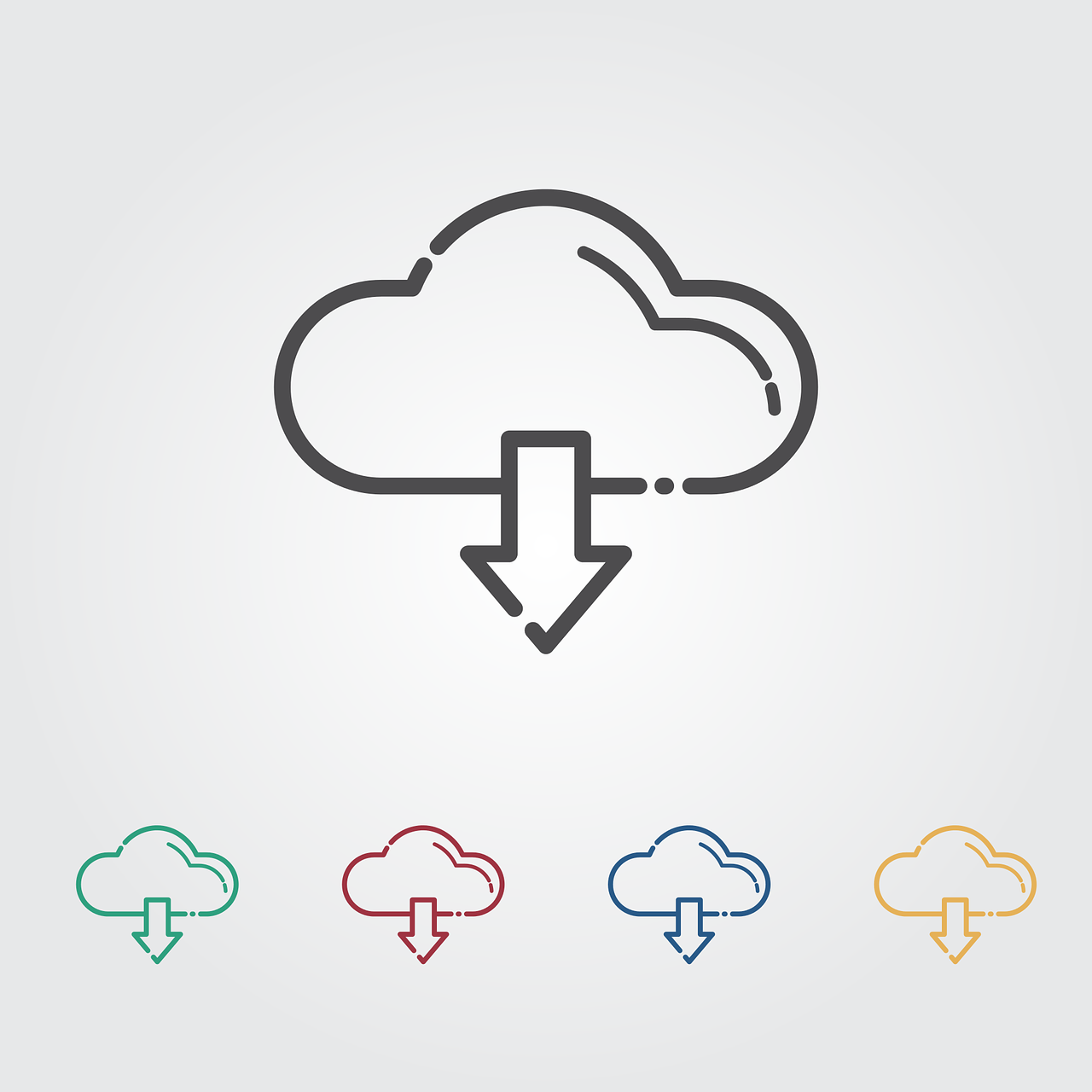 In practice, the poker room can figure out that you are using datamining in the following situations:
import of hand histories with the included poker client;

you use a special program that automatically downloads datamining during the game. Such software is collectively referred to as "automatic downloaders";

broadcast of your game with the HUD, where you can see an abnormally large number of hands on your opponents;

a screenshot in the public domain, with the same abnormally large number of hands.
The poker room will not be able to reveal that the player is using datamining in any other way.
The most advanced approach to the Prohibited Software problem we could see on PokerStars. The official website contains both a list with programs that cannot be kept running when the client is running, and a list of programs that are prohibited. A clear list immediately makes it clear whether the program is allowed or prohibited. Partypoker has a similar list, but not as accurate.
The rest of the poker rooms indicate the criteria based on which the program is allowed or prohibited. Not all rules are spelled out in the same detail, but you can draw common features:
tools and services that play without human participation or reduce the requirements for a person to make a decision are prohibited. We are talking about the bots already mentioned, but you also cannot use autofolders and tools that randomize the size of your bet;

tools and services that give tips to the player in real time based on the current situation at the table are prohibited (poker advisors);

poker programs that postpone a player's decision for a certain or random amount of time are prohibited;

tools or services that provide information about hole cards to other players are prohibited. The ban does not include broadcasts on Twitch and its analogues;

it is forbidden to open tables to collect datamining, use it in their databases and share information about other players in the public domain in order to analyze their strategy;

tools and services for automatic registration in tournaments with the participation of opponents, based on their personal statistics of the game;

programs for select tables in cash games.
Now let's take a look at the attitude to poker programs of the largest sites separately.
Pokerstars
PokerStars is the most popular site for playing online poker, and therefore has a well-developed policy in relation to prohibited and permitted programs. Other poker rooms often copy the PS approach. Borrowing concerns not only lists of prohibitions and permissions, but also innovations. Reducing the number of tables for multitabling, banning scripts for occupying a gaming space and software for selecting players - this is not a complete list of solutions that other networks later adopted.
PokerStars should be given its due - the comprehensive list of allowed and prohibited programs greatly simplifies the life of the players. Instead of general wording, users clearly know whether a particular program is allowed and whether it is worth buying.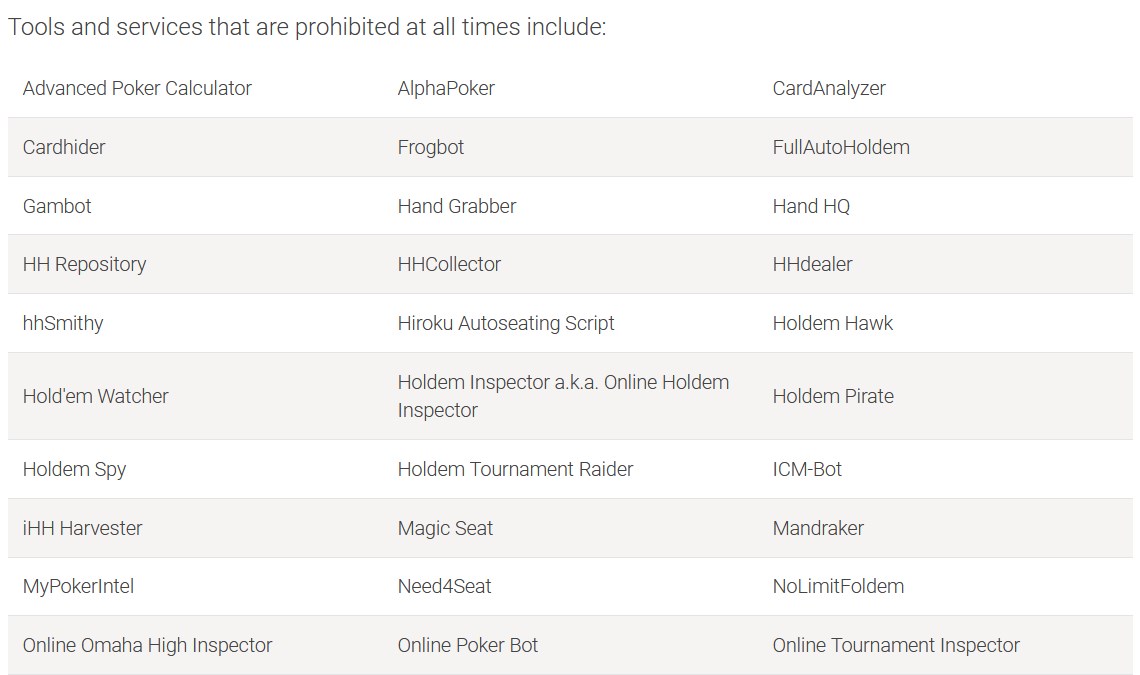 Are poker trackers allowed? Yes, poker trackers and HUDs are allowed on PokerStars. The only unpleasant factor is that PS periodically change their requirements and the developers of statistical programs have to make special updates that cut the functions that are prohibited.
Are auxiliary poker programs allowed? Yes, StarsCaption and Table Ninja 2 are in the PokerStars Approved Software List. Some of the functions of Table Ninja 2 during the game will be unavailable, as they are prohibited. Until recently, StarsHelper also worked on PS, but after switching to the new Aurora engine, the program is no longer supported.
Are layouts allowed? You can change PokerStars layouts at your own discretion. At the time of switching to Aurora, there were problems with graphic themes, but the layout developers quickly adapted their product.
Is VPN allowed on PokerStars? Wherever possible, PokerStars ask players to refrain from using a VPN while playing. Unless otherwise provided, you may be allowed to use a VPN to log into the PS client. You will need to write to PokerStars support and notify about it.
GGPoker
PokerStars' main competitor GGPoker adheres to the opposite policy regarding poker programs. At GGPoker, BetKings and other poker rooms of the Good Game network, the use of poker software in any form is prohibited. This is the vision of the GGPoker management about the equality of players. During the game, you will not be able to use poker trackers and HUDs, automate the game using auxiliary programs or change the layout. You can't play with a VPN either. Instead, players are offered 2 options built into the client:
"Smart HUD";
"Poker Craft".
They do not compensate for the lack of poker trackers, but they provide at least some useful information about your statistics and the game of your opponents. You will be able to find out the VPIP of the opponent, whether he lost / won big pots in the last few hands, and also see the EV graphic.

The most important element of Poker Craft for professional poker players is the ability to download hand histories. At the end of 2019, GGPoker players have access to their hands.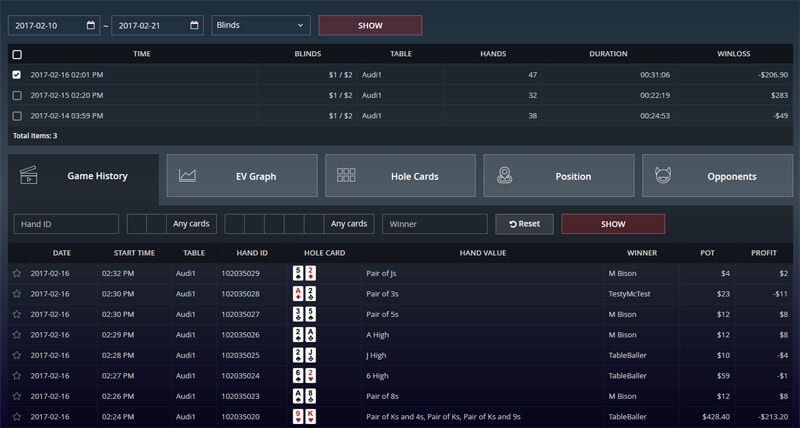 After downloading the hand history from the poker client, you can import it into the poker tracker. Important features of such an HH:
GGPoker provides it in plain text format;

All opponents in it are anonymous. The player in the hands is designated as Hero.
iPoker Network
The iPoker Network rooms are very supportive of poker software. If the iPoker management thinks about banning poker trackers, this ideas quickly disappear at the thought of the popular rooms of the network: Red Star Poker, Guts Poker, NordicBet, Betsafe and Betsson. Until 2020, they were all part of the Microgaming Poker Network. Now MPN no longer exists, and the main reason for the closure was the ban on statistics and poker trackers. A good reminder for the future.
Are poker trackers allowed? Poker trackers and HUDs are allowed on the iPoker Network.
Are auxiliary poker programs allowed? The main assistant when playing IP is iPoker Tools. It meets all the requirements of the poker network and is approved for use.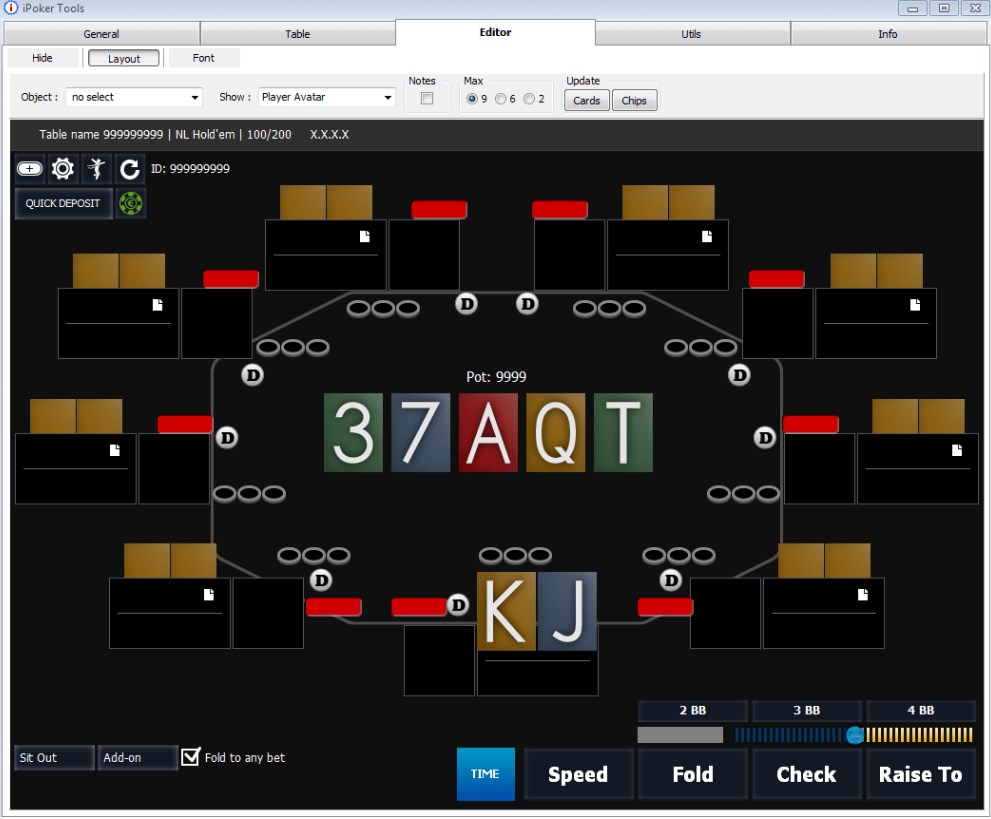 Are layouts allowed? Layouts are allowed on the iPoker Network. Some of these require iPoker Tools to install.
Is VPN allowed on the iPoker Network? A curious feature of the network is the unequal attitude towards the use of VPN. So in the technical support of Red Star Poker explained that VPN is not prohibited by the rules. But this only applies to RSP. Betsson's rules state that using a VPN can be considered abuse. With negative consequences in the form of account blocking. Conclusion - each poker room on the network may have its own opinion about VPN, so check with technical support for the exact information before using it.
PaiWangLuo (Bodog)
The main feature of the poker rooms from the PaiWangLuo network is that the entire poker here is anonymous. At the Bovada Poker, Ignition Poker or Bodog Poker table, you will only see your nickname; other players will be designated as Player 1, Player 2, etc. However, the use of poker software on the network is not prohibited.
Are poker trackers allowed? Poker trackers are allowed at PaiWangLuo. But they do not directly work with hand histories due to their format. To make full use of statistics, you need an Ignition Converter. And with the help of Ignition Card Catcher, you will be able to display the HUD during the game.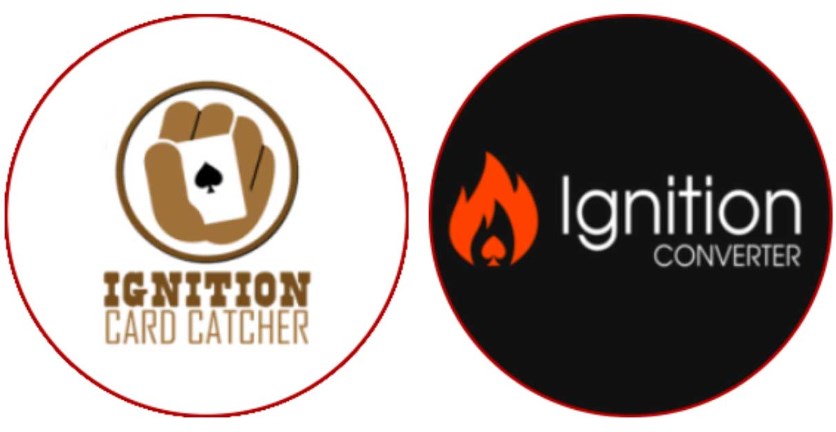 Are auxiliary poker programs allowed? There are no helpers to simplify multitabling for Bodog.
Are layouts allowed? Many players complain about the inconvenience of the native Ignition Poker layouts, but installing third-party themes is prohibited.
Is VPN allowed on PaiWangLuo (Bodog)? For using a VPN, your account in PaiWangLuo can be blocked with confiscation of funds on the account.
Partypoker
The Party Gaming poker network (which, in addition to Partypoker itself, also includes Bwin Poker and Coral Poker), has a selective attitude towards poker programs. Poker trackers have not been working here since 2019. However, helper programs like PartyCaption are allowed.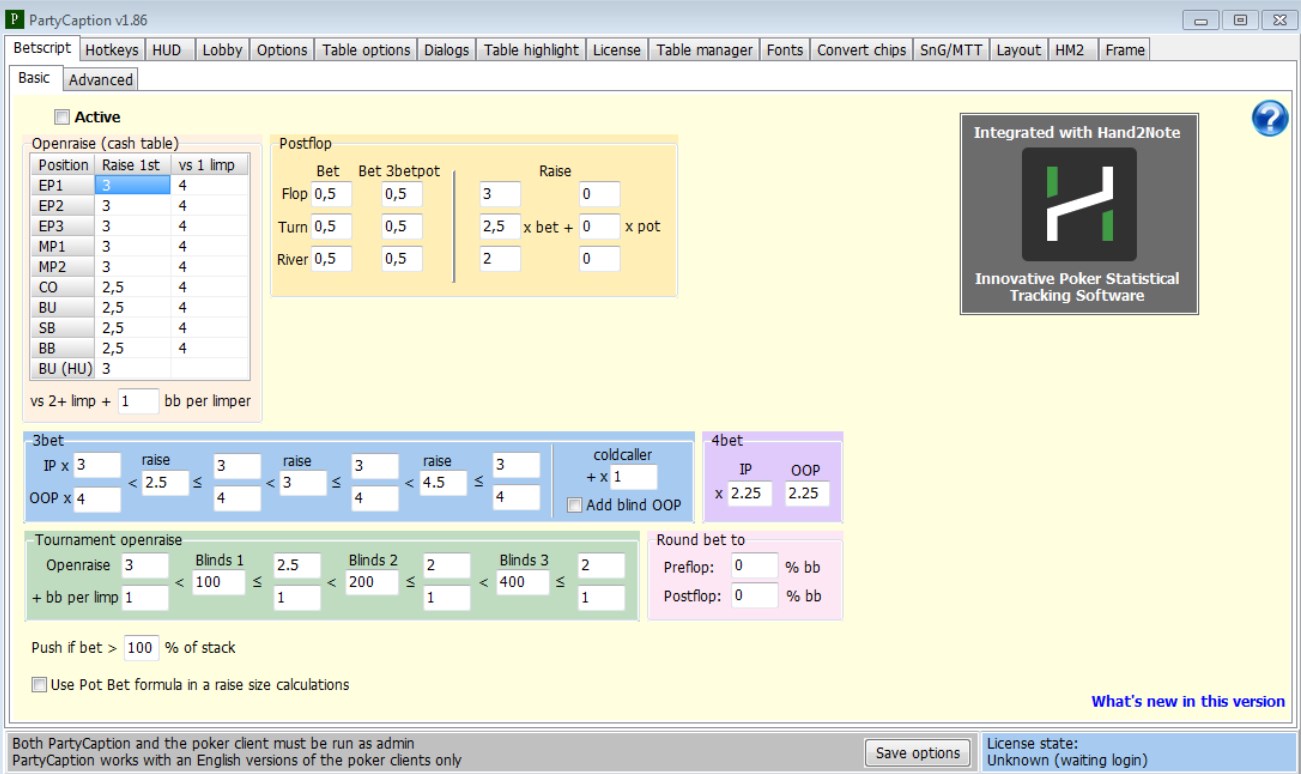 Are layouts allowed? Yes, you can install third-party layouts at Partypoker.
Is VPN allowed at Partypoker? Partypoker's VPN policy does not say anything. But PP technical support indicated that if it detects the fact of using a VPN, the user can be blocked. You can hope that Partypoker will not find out that you are using a VPN, but whether it is worth the risk of account blocking and confiscation of funds is up to you.
888Poker
888Poker is loyal to poker programs.
Are poker trackers allowed? Poker trackers and HUDs are allowed at 888Poker.
Are auxiliary poker programs allowed? Yes, you can use 888Caption.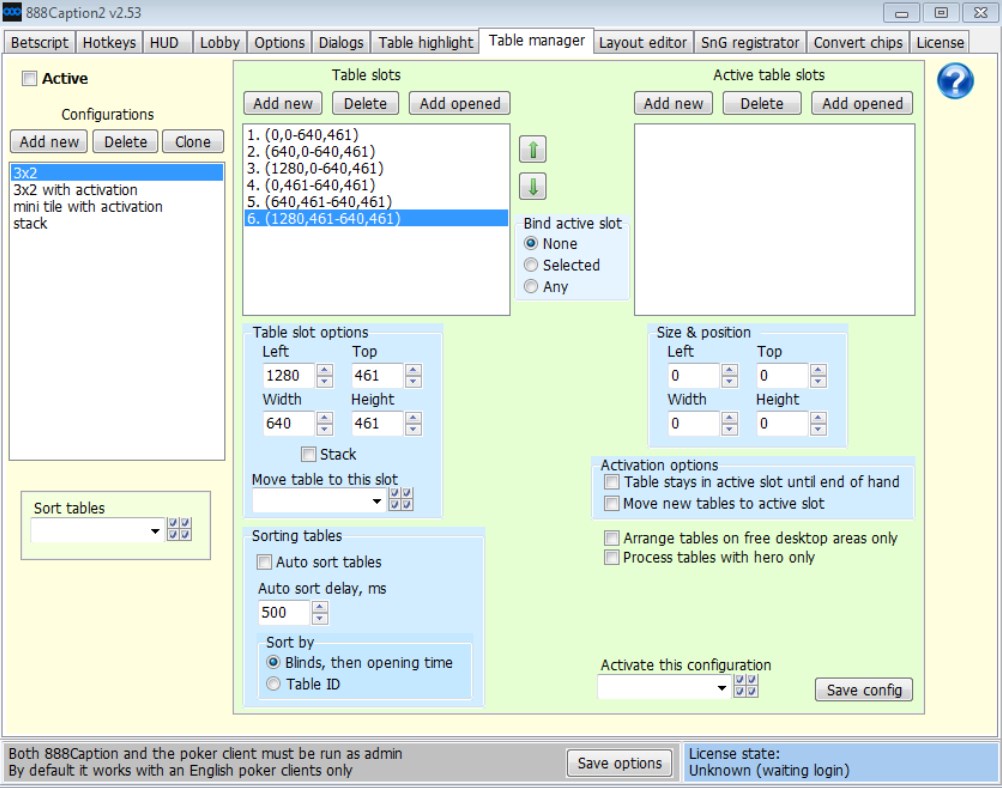 Are layouts allowed? Last year 888Poker switched to a new platform and third-party layouts stopped working for a short period of time. But now everything is fine and you can set non-native layouts.
Is VPN allowed at 888Poker? Anyone who has ever tried to download the 888Poker client to their computer can easily predict the answer - yes, you can use a VPN. Don't forget to check with tech support.
Chico Poker Network
TigerGaming, BetOnline and SportsBetting have illogical attitudes towards poker software. The rules allow the use of poker trackers. But converters for hand history are on the list of prohibited programs. At the same time, the hand history is not directly imported into poker trackers due to its format, and a converter is needed for it. There have not been any cases of account blocking for converters yet.
Converters for Chico Poker Network:
Are auxiliary poker programs allowed? They are allowed, but they do not exist.
Are layouts allowed? With layouts, the question is difficult. You can install a third-party layout for the Chico Poker Network and it will work. But you will have to install it every time you start the poker room client. This is due to the fact that the graphics of the rooms are not stored on the hard drive of your computer and are loaded every time you start the client.
Is VPN allowed on Chico Poker Network? This is what the TigerGaming flagship policy says about it: "VPN use is covered in all gameplay reviews and if it is suspected to be used to circumvent our rules, appropriate action will be taken as outlined in the Fair Play Policy." To put it simply, the use is not encouraged, but it is not strictly prohibited either.
Winning Poker Network
Winning Poker Network (PokerKing, Black Chip Poker, Americas Cardroom) understands the use of poker software while playing.
Are poker trackers allowed? Poker trackers are allowed on the Winning Poker Network.
Are auxiliary poker programs allowed? Yes, you can use WPN Tools Lite.
Are layouts allowed? After the transition to the new platform, the Winning network prohibited the use of layouts other than those built into the poker client.
Is VPN Allowed on Winning Poker Network? On the official PokerKing website, the use of VPN is classified as a prohibited activity that may result in penalties. According to player reviews, there is a chance that VPNs can be allowed to be used if there are good reasons. We recommend that you check with technical support so as not to risk it.
Conclusion
Most poker networks and rooms are loyal to the use of poker software. Almost everywhere you can use poker trackers, multitabling tools and layouts. Datamining is banned but difficult to detect if simple rules are followed. Using VPN is a complex issue - we strongly recommend that you first clarify your attitude to it with technical support.
The rules of poker networks and rooms change frequently, therefore information 2-3 months ago may not be up-to-date. Communicating with the support team will help you avoid unpleasant surprises in the future.
Why is it profitable to buy software on PokerEnergy?

We will not bring fast processing of requests and a large number of payment methods as arguments. All this is implicit in any normal shop. Let us point out a couple of other factors:
1. Bonus points. For each paid product, we give bonuses. Spend them on your next purchase and save money.

2. Software as a gift. Our site has a section with promotions. Here we have a list of items for which we give other poker programs for free when you buy them. For example, if you buy Holdem Manager 3 we give you lifetime license for Flopzilla + Flopzilla Pro.

All catalog updates and good deals are published in the PokerEnergy telegram-channel. Sign up to not lose +EV.