NordVPN
VPN service to keep your online data safe and secure.
This product is temporarily unavailable
NordVPN is one of the most advanced and affordable VPN services. Its use will protect you and your data (including payment), provide secure access to applications, websites and entertainment materials.
Key features of NordVPN:
Works in 59 countries. Huge selection of countries under whose flag you will surf the Internet.
Over 5400 servers. Due to such an impressive number of servers, the stability and speed of the Internet is ensured.
NordLynx NordVPN. The ultra-fast protocol allows you to launch applications, websites and watch videos without lagging and slowing down the connection speed. With VPN enabled, you will be as fast as regular internet connections.
Simultaneous work on 6 devices. With 1 account, you can protect your entire family.
Available on all major platforms. There are applications for Windows, macOS, IOS, Android, Linux, Android TV. There are also extensions for Mozilla and Chrome browsers.
Why a VPN is useful for Poker Players?
Blocking sites about poker and poker rooms by providers is hardly a frequent occurrence. Since Black Friday, many countries have tightened the regulation of online poker in their territories. Therefore, this is no longer a minor nuisance for poker players, but an unpleasant and integral part of their life. In some countries, using a VPN is the only way to play poker.
What exactly does a VPN do? NordVPN and its analogues change your IP address to the IP address of another country: in the eyes of the poker room and the provider, you cease to be a representative of the blocked state and can normally enter the poker room or poker sites. With the help of a VPN, Igor from Volgograd turns into John from Birmingham in one click and easily gets access to the PokerStars or 888Poker website.
Is VPN banned by poker rooms? Most poker rooms are lenient with VPN customers. PartyPoker, PokerStars, PokerKing, PokerDom, RedStar Poker allow the use of VPN. But on GGPokerOK and other rooms of the poker network Good Game VPN services are expressly prohibited. There are also poker rooms that do not have a clear position. We recommend that you check with the technical support of your poker room in order to avoid freezing or blocking your account.
Sometimes, using a VPN can help you cope with problems that are not directly related to blocking or restricting access. If you have a technical error while logging into a poker room, then the switched on VPN can solve this problem.
Show more ↓
Windows
MacOS
IOS
Android
Linux
Android TV
Mozilla
Chrome
Is it possible to track that you are using a VPN?
A VPN gives you a new IP and encrypts the connection between your device and the Internet, so no one can see what data you send and receive. But there are other ways to track your online activities.
Hackers can install malware (keyloggers, spyware, etc.) on your device. Or, if you share a lot online and use the same username for every account, anyone with decent Google search skills can gather a ton of information about you.
A VPN is not an all-in-one solution, but an additional layer of security that protects your internet traffic.
Is it legal to use a VPN?
VPNs are allowed in many countries, but in some countries VPNs are completely banned or highly regulated. These countries usually have totalitarian regimes (for example, China, North Korea or Russia).
In such countries, you can use a VPN to bypass government censorship and gain access to the Internet. If you get caught, you can get a substantial fine. In any case, if you decide to use a VPN, be sure to download apps and subscribe before traveling to these countries.
Is VPN safe to use?
If you choose a reliable VPN service provider, it is completely safe to use it.
However, don't be tempted by free VPNs. They will track your online activity, which websites you visit, the content you interact with, and sell this data to the highest bidder. Free VPNs will not encrypt your connection properly; they are also susceptible to IP and DNS leaks and may even contain malware or spy on your entire local network.
When it comes to free VPNs, it's dangerous to use them, so do your research and pick the best VPN provider.
Should I leave my VPN on all the time?
Yes, you almost always need to leave the VPN on. This is the only way to ensure that your real location remains hidden, your data on the network is encrypted, and your browsing history is inaccessible to other users.
Estimated delivery time
In the overwhelming majority of cases - 2-3 hours. On weekends and in exceptional situations, the time limit can be extended to 24 hours.
Delivery method
The license key is sent by the developer to your email.
How can i pay with NordVPN?
Here you can pay NordVPN for WebMoney, Skrill, Qiwi, Neteller, Yandex Money, PayPal, Visa / Master Card, other payment systems, try NordVPN for free to get a discount on your next purchase, and also take part in the discussion on our forum.
Log in to the site in order to leave a review

I have been looking for a VPN to play at 888Poker for a long time. Free ones often fell off, and trial versions of paid ones, like cybergost, showed insufficient speed, despite the assurances on their website. And Nord VPN fit perfectly and it was easy to set up.

I was finally tired of the broken-down providers. First I tried free VPNs, but they worked unstable and very slow. Then i payed attention to paid ones. NordVPN pleased with the speed of work and its stability - only 2 breaks in a full week.

Провайдер заблокировал доступ к рабочему руму (Редстару), пришлось срочно искать выход. В нашей глуши другого интернет-оператора не найдешь, потому остался только вариант с ВПН. Бесплатные ВПН слишком тормознутые, а вот НордВПН пока работает без нареканий. Тьфу-тьфу, пусть так и дальше будит.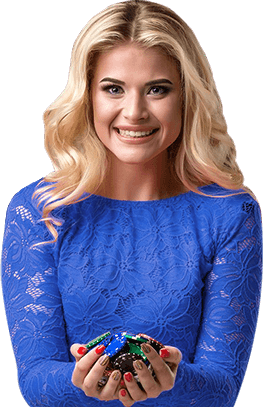 Keep up with all the news
Subscribe to the newsletter to be the first to learn about upcoming and current promotions and discounts of our store