PartyCaption
PartyCaption – is an indispensable tool to automate a huge number of actions when playing on PartyPoker and other poker-rooms from bwin.party network. It will be equally useful for both tournament and cash players.
30.00$
PartyCaption is an incredibly multifunctional program for the most comfortable game, both for a professional player and for an amateur. A huge number of features and settings allow you to automate all imaginable actions when playing poker online, as well as to receive almost any information about the current situation at a particular table or about a tournament being played, without having to click on additional options in the lobby of the poker client. PartyCaption has absorbed all the best that is in other auxiliary programs of this kind and has many other additional functionality.
1. Download Partycaption you can here.
2. Download Partycaption (alternative link, if downloading from the link above does not work. This link downloads a zip-archive, which will need to be unzipped beforehand).
​For es/fr/nj Partypoker clients use this link
The program is fully allowed to use on all PartyPoker clients, as well as on all bwin.party network poker rooms.
---
The main features of the PartyCaption:
Show all stacks, bets and pot in big blinds;
fully customized fonts for nicks, stacks, bets, buttons, betbox;
Large color labels (notes) on the players;
Table manager - automatic placement of tables and the ability to customize the grid for autoplacement in a convenient for you configuration;
Betting scripts with many features and settings: set the size of the bet depending on the street (preflop, flop, turn or river), the number of opponents and their actions, your position at the table, stack size and so on;
Hotkeys: bet/raise/check/call/fold, Sit out next bb, I am back, rebuy, table closing and others;
An advanced HUD that allows you to display an incredible amount of useful information on the table:

table limit;
player positions;
pot odds;
bluff equity;
SPR - stack to pot ratio;
showing the mucked cards on the showdown (including in fast forward);
blinds level;
the number of remaining players in the tournament;
current position in the tournament;
ITM zone;
the number M - ratio of your stack to the current level of the blinds;
and much more.

Opp buttons - four virtual buttons for each opponent, on the click on which you can assign a variety of actions - for example, instantly go to the player's statistics page in

SharkScope

or quickly write note;
Auto "I'm back", auto timebank, auto-rebuy and auto-buyin (cash and tournaments separately);
The ability to remove almost all unnecessary elements of the table to save space on the monitor: for example, do not display the title and/or frame of the table, remove the chat etc;
Automatic processing of various dialog windows;
Highlighting the table with a colored frame in different situations and in different colors: under the mouse pointer; a table requiring action; depending on the current level of blinds, the size of the bank and many other parameters;
Built-in layouts/themes with simple and quick installation;

Hand2Note

integration
Many other features.
---
Show more ↓
PartyPoker.com
bwin.com
WPT poker
Gamebookers
Zynga Plus Poker
PartyPoker.es
bwin.es
bwin.be
PartyPoker.fr
ACF poker
PMU poker
PartyPoker NJ
BorgataPoker
bwin premium
Danske Spil Poker
PartyPoker.dk
bwin.fr
bwin.it
PartyPoker.it
GiocoDigitale Poker
partypremium
bwin.gr
sportingbet.gr
playMGM poker
Where can I download the latest version of PartyCaption?
Download the latest version of the program, as well as read the most detailed guide to the use of the program, please visit the developer's website.
1. Download Partycaption you can here.
2. Download Partycaption (alternative link, if downloading from the link above does not work. This link downloads a zip-archive, which will need to be unzipped beforehand).
For es/fr/nj Partypoker clients use this link
What are the settings for program working propertly?
PartyCaption works with any Bwin/Party network layout without prior configuration. There are only three conditions for the program to fully function:
Right-click on the program's shortcut, select Properties, then the Compatibility tab and check the box "Run this program as an administrator";
The poker client must be in English.
How to get 30 days of free use of PartyCaption?
To activate the PartyCaption trial period, follow these steps:
Download the program and run it;
Launch a poker client;
Open the License tab in PartyCaption;
Click Request Trial (this button will not appear until you log in to the poker room client,

point 1

in the screenshot below);

​
​

What is a license ID and where can I get it?
To purchase the program you will need to specify a License ID. It is located in the same window as the trial version request (point 2 in the screenshot above).​
Please note that in your PartyCaption License ID will appear only after you log in to the poker room. If you just launch PartyCaption but don't log in the poker client, the License ID field will not be filled.
How long is the paid license?
Paid license is valid for 1 year.
How can i buy PartyCaption?
You can buy PartyCaption with Neteller, Skrill, PayPal, WebMoney and other payment systems from us, try PartyCaption for free and get a discount on the next purchase.
Log in to the site in order to leave a review

Buggy Partypoker software is the biggest problem of any regular. I play low limits, so automatic table placement and saving table sizes are the best features of PartyCaption for me. Pop-up blocking helps a lot too. Oh, the room would rather switch to a new platform.

Одна из немногих программ, делающая жизнь рега на PartyPoker хоть сколько-нибудь сносной. Еще бы покерные трекеры вернули. Эх, мечты-мечты. Но PartyCaption топчик без вариантов!

Очень понравилось, что с момента оформления заказа и до получения лицензии прошло...барабанная дробь...всего 18 минут. Намного быстрее, чем у конкурирующего магазина, когда приходилось оставлять заявку, а с тобой связывались аж на следующий день. Спасибо большое!

Отношусь к вспомогательным покерным программам с большой осторожностью, так как в наше время легко попасть либо на жуликов, либо словить вирус на компьютер. Это еще не говоря о службах безопасности румов, стремящихся максимально стиснуть твои яички в своем кулачке (фигурально выражаясь). Поэтому перед покупкой внимательно изучил список разрешенных программ на сайте PartyPoker. Был приятно удивлен, что программа там указана одной из первых в перечне одобренных. А теперь перейду к достоинствам программы. Наиболее значительные ее элементы - перевод стеков в большие блайнды, встроенный ХАД, а также блокировка назойливых окон, постоянно мешающих принимать решение во время игры. Боже, как бесит, когда играешь 6-9 столов, размышляешь над коллом пуша от оппонента и тут тебе предлагают поиграть какой-нибудь Bounty Builder. Как же это бесит, словами не передать! В том числе и против этого отлично помогает PartyCaption.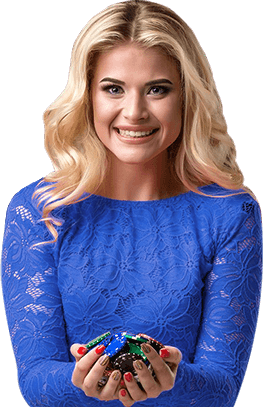 Keep up with all the news
Subscribe to the newsletter to be the first to learn about upcoming and current promotions and discounts of our store