6+ Holdem appeared on Chico
30.04.2019
Short deck poker has appeared in the Chico Poker Network lobby without loud announcements and information noise.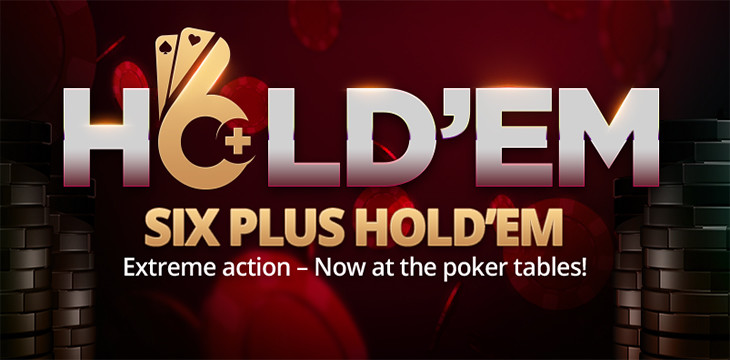 In the meantime, there is no need to know about it. "
It seems that absolutely all poker rooms have one manual for 2019: the abolition of HUD support, the introduction of 6+ Holdem, the deprivation of the ability to make selections. However, okay, quite recently Chico disowned his intentions to prohibit the use of poker programs, citing a misinterpretation of his own rules and the operation of the prohibited program module specifically in Holdem Manager 2.
Features 6+ on Chico
Chico Poker Network has followed the beaten path of partypoker and silently added new format tables after another software update.
It is possible that some action will be held in the future, but so far nothing has been announced. The specific features of Chico short deck poker include:
Thrips are considered older than straight;
Available limits from NL10 to NL2000;
The size of the rake charged for each hand is fully consistent with the rake that is collected at regular tables.
And the features of the 6+ Holdem online discipline include:
Very low traffic, where 4-5 tables of all limits are played at the hottest time (the exception here is Pokerstars, due to its monstrousness in terms of the number of players against the background of other networks / poker rooms, which gathers a more or less decent number of fans of the new format);
Lack of tournaments using this format;
The reluctance of regular players to play a cash game with huge variance and near-zero expectation.
All this taken together looks contradictory: on the one hand, an increasing number of rooms and networks are introducing short deck poker to their clients, on the other hand, almost no one plays it almost everywhere. And this is against the background of the high popularity of the new discipline offline. Reducing the rake for 6+ Holdem tables would be a sensible solution, but so far no one has gone to that. And partypoker is not saved even by the presence of tangible rakeback, which, it seems, should spur poker players to grind a new format.
If you still want to try your hand at poker with a short deck, then you need to be fully armed and fully responsible to the case. After all, we are not going to beat the limits in No Limit Texas Hold'em without poker calculators (Power-Equilab and Flopzilla), right !? Likewise, before a tight 6+ Holdem grind, it will be very useful to build a solid theoretical foundation using the CombCalc6Plus equity calculator.