NoteCaddy Edge MTT
NoteCaddy Edge MTT is the best pack for your HUD. Specially designed for MTT. It includes: 234 definitions (Notes Definition), 4 stylish professional HUDs and 81 badges for Holdem Manager 2.
This product is temporarily unavailable
In good hands, such poker software as Hold'em Manager 2 and NoteCaddy can provide the players with serious advantage over their opponents, but in order to take profit of these tools to the full extent, knowledge and some time for their customization are required.

If you're not tech savvy, NoteCaddy can be quite difficult to properly customize and adjust. That's why, for these purposes, you should better use NoteCaddy Edge MTT, as it will help you using the mistakes and weaknesses of your opponents in your favor. Customized by a professional player with 8 years of experience in online-poker, NoteCaddy Edge MTT settings package will give you a great deal of advantages over your rivals!
More information about NoteCaddy Edge MTT is available on the official website of the developer.
What is included in the NoteCaddy Edge MTT?
15 day 100% money back guarantee. No questions asked. Refuded packages are locked and unusable;
234 Note Definitions;
42 Regular Badges (Badges do not appear at PokerStars live tables to comply with their rules – They will appear in the HM2 replayer and at other sites compatible with HM);
39 Opposite Badges (badges that occur when extreme opposite tendencies of regular badges are reached for exploitable scenarios);
4 Professionally styled custom HUDs to choose from;
Multitude of elaborate and relevant HUD popups that show many spark graphs and card ranges (graphs do not appear at PokerStars live tables to comply with their rules – Card Ranges do appear at PokerStars live tables);
HM2 AutoRate rules for 6max and Full-Ring No-Limit cash games;
A thorough document explaining every single NoteCaddy Definition;
A separate thorough document explaining each Badge and how to exploit opponents with them;
Editable for customization. Feel free to edit Definition and Badges to make this package unique to you;
Free updates;
Free quality support if you have any trouble or any questions.
In order to take advantage of this wonderful package, you will need Hold'em Manager 2 and NoteCaddy – the programs we recommend to any serious poker player.

NoteCaddy Edge MTT package is sure to bring you many advantages over your rivals, which in turn will increase the profitability of your game and will reveal information about your opponents' playing style. Get the NoteCaddy Edge MTT poker package today!
Show more ↓
HoldemManager 2
Notecaddy
Install and configure NoteCaddy Edge MTT
On the developer's website there is a huge "Knowledge Base" section containing the most detailed information about all the intricacies of installing and configuring HUD for NoteCaddy Edge MTT.
Delivery time
In most cases - 2-3 hours. On weekends and in exceptional situations, the period may increase to 24 hours.
Delivery method
The license key is sent to the developer by your email.
Important information! After payment, your email goes to a developer who asks you for a license key from Holdem Manager. Then you will receive a package of settings that will be tied to your license.
How can I pay for NoteCaddy Edge MTT?
You can buy NoteCaddy Edge MTT with Neteller, Skrill, PayPal, WebMoney, Yandex Money, Qiwi, Visa/Master Card and other payment systems from us, try NoteCaddy Edge MTT for free and get a discount on the next purchase.
Important information! If you buy NoteCaddy Edge MTT and you don't like it, you can write to the developer within 15 days and he will send your money back and deactivate your license!
NoteCaddy Edge introducing
Log in to the site in order to leave a review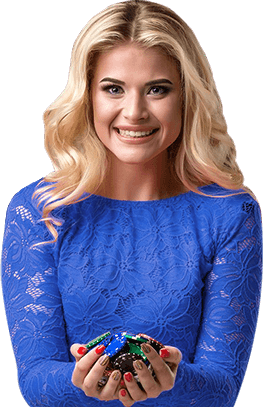 Keep up with all the news
Subscribe to the newsletter to be the first to learn about upcoming and current promotions and discounts of our store