MTT-SNG Pack
A collection of HUDs, Pop-ups and statistics, which will be useful to regulars of multi-table tournaments and Spin&Go grinders.
from 20.00$
MTT-SNG Pack is a professional set of HUD's/Popups /Statistics created with the support of the users and professional Sit&Go tournament players.
MTT-SNG Pack is made for Hand2Note. At the moment, the basic version of Hand2Note is completely free with no time limits. Download.
Detailed information about MTT-SNG Pack is available here.
Features and benefits
Statistic positioning panels are displayed depending on your table position.
Different HUDs depending on the number of opponent's hands.
Extended statistics with growing hands for opponents: < 50 | 50 < 1.5k | 1.5k < 5k | 5k+.
Possibility to analyze one's own and opponents' game according to all game lines.
Additional automatic information for every stat:
- preflop diagram;
- next actions of a player;
- stats against Hero;
- betsizes/showdowns;
Dynamic highlighting of preflop statistics depending on the level of effective stack (HU/3max).
Clear representation and understating of opponents' playing due to accurate and detailed statistics.
Rich composition of HUD profiles and a huge collection of Popups.
An open editor will allow you to change profiles to suit your taste in design.
How to get a discount on the Hand2Note?
10% discount on the first purchase: available if this is your first Hand2Note paid subscription. To get a discount, you need to go to the website Han2Note, select the desired subscription and enter H2N10NU in the "promotional code" field. The discount will be calculated automatically, you will see it immediately after entering the promotional code.
Basic version of Hand2Note is free. Download.
Show more ↓
Hand2Note
What tracker is MTT-SNG Pack made for?
MTT-SNG Pack is made for Hand2Note. At the moment, the basic version of Hand2Note is completely free with no time limits. Download.
To get a trial period, contact [email protected]. In the letter you must specify the email address from the Hand2Note account and the name of the package, which requires a free period. The free trial for MTT-SNG Pack is available for 14 days.
Installation and Setup
Detailed installation and basic setup instructions are available here.
Customization of poker rooms for MTT-SNG Pack here.
Presetting of MTT-SNG HUD here.
Compatible with other poker programs
To support a dynamic HUD, you need to share Hand2Note with the appropriate program:
Delivery time
Up to 24 hours, but on average 1-2 hours.
How can I pay MTT-SNG Pack for the Hand2Note?
You can buy MTT-SNG Pack by Neteller, Skrill, PayPal, WebMoney, Yandex Money, Qiwi, Visa/Master Card and other payment systems from us, try MTT-SNG Pack for free and get a discount on the next purchase.
Log in to the site in order to leave a review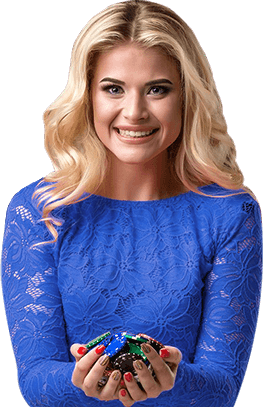 Keep up with all the news
Subscribe to the newsletter to be the first to learn about upcoming and current promotions and discounts of our store