SnG Wizard 3
Sit'n'Go training software. Improve your ICM skills in later tournament stages.
99.00$
Before buying follow these instructions:
Follow the link and in the "Download" tab select "Download SitNGo Wizard 3"

Install the program.

During the installation, make sure that you have an Internet connection, and select "Yes, i would like to participate in the statistics collection project ".

Once installed, open the program, on the top menu, select "Help-Register ". Registration window opens. Fill all the fields. Confirm your registration.

Pay for Sng Wizard in our store with WebMoney, Skrill, NETELLER, Paypal .

Now you should write a note to the order: Lisence ID, First Name, Last Name, Email.

Wait for license to activate.
There is a trial version for 30 days with no restrictions on limits. Follow the link and in the "Download" tab select "Download SitNGo Wizard 3".
SNG Wizard is a leading ICM simulator. It provides more learning tools than those of its competitors. This versatile software will help you greatly improve your push/fold skill in late stages of the tournaments. All calculations are based on the Independent Chip Model, which leaves no doubt as to their accuracy.
SNG Wizard is designed to teach the player to use ICM model. If you just watch one hand played correctly, you are unlikely will be able to make the right decision in a similar situation. But if you understand why you had to play one way or another in this situation, it will be easy to make profitable decisions in similar situations.
SnG Wizard 2 - A new version more accurately calculates the equity. Unlike the first version, SnG Wizard 2 more correctly handles the situation with a chop, and in some situations, it is important for accurate equity calculation. For example, Hero have a top hand like KK, and he goes all-in against an opponent with a strong range. In this case, a draw would not be so rare outcome. In a situation of split pot SnG Wizard 1 just was adding half chops to the wins of the first player and the second half - to the wins of the second player. SnG Wizard 2 makes full analysis. Also, it can seriously affect the results of calculations in a triple all-in situation.
Second version is fully integrated with Holdem Manager 2, you simply open your database and immediately work with your hands played.
What features SNG Wizard include?
Learn to play ICM with training mode. The program offers situations of different difficulty, and you must choose how to play hand correctly. Then, detailed analysis of all hands will be shown. SNG Wizard calculates the mathematically correct solution for every situation, looking for errors and show you the only correct action in each situation.

Parsing hands you've played. Few such programs can offer you opportunity to analyze your hand history and show your mistakes. In SNG Wizard, this feature is very handy and easy to use.

Ability to configure many options. Difficulty of the quiz mode, blind structure based on poker room, options of hands analysis - all this and much more can be configured in detail.

Diagram building. With the built-in game simulation, the program provides best opportunity to make a hands range for play, saving you time, which otherwise you would have spent on thinking through possible scenarios.
Why SNG Wizard is better than other similar programs?
Easy to use graphical interface. Working with visual illustrations much more attractive than digging in the dry tables.

Comprehensive analysis of pre-flop situations. The calculations do not get off, even if one of the opponents in the hand made ​​the call or raise - all of these factors will be taken into account in the calculation. Many similar ICM trainers cant make correct calculations in such cases.

Versatility of SNG Wizard is suitable for everyone: beginner player can quickly learn how to beat the low limits, and the pro will get a good tool to find errors in his game.
Soft has a simple, intuitive graphic interface, which improves speed and reduces the requirements for your PC. SNG Wizard will teach you to make mathematically correct decisions in the later stages of the tournament, when your actions will determine result of the tournament. This stage is the most important in the tournament, after a good play on the blinds will brings you victory. Anyone can throw off the cards while the blinds are low and good play at the push/fold stage will help you earn more. Want to find out how well you play? SNG Wizard will help you to find out.
Program have trial period of 30 days, during which you can try out all the features of the program and decide about buying.
Crushing Online Sit-and-Go's
E-book from the DragTheBar coach Greg "Zerosum79" Jones plus 8 hours of training videos for online SnG players. Most popular and important tournament situations are analysed. With his unique and effective coaching style Greg will show you how to make the right decisions in most difficult spots.
Show more ↓
Party Poker
PokerStars
Full Tilt Poker
Titan Poker
PKR
Does the SnG Wizard 3 have a free trial version?
Yes, there is a trial version for 30 days with no restrictions on limits. Follow the link and in the "Download" tab select "Download SitNGo Wizard 3".
Installation and Setup
Detailed instructions for installing and basic program settings are available here.
Delivery time
Up to 24 hours, but on average 1-2 hours.
Delivery method
The license key is sent to the email from the developer.
On how many computers the key is
The key is provided on 2 computers.
Am I allowed to use the Wizard with Pokerstars?
Absolutely! You are allowed to use the Wizard to review hand histories after you have finished a session.
Pokerstars prohibit the use of any ICM calculator while the poker client is running. The intent of the policy is to prevent players from using a software application to get advice on a hand while the hand is active.
In order to comply with Pokerstars policy, the Wizard disables the importing of hand histories and the entering of custom games whenever it detects that the PokerStars client is running. You can still use the quiz mode while playing. PokerStars has approved this action.
How can I pay for the SnG Wizard 3?
You can buy SnG Wizard 3 by Neteller, Skrill, PayPal, WebMoney, Yandex Money, Qiwi, Visa/Master Card and other payment systems from us, try SnG Wizard 3 for free and get a discount on the next purchase.
Log in to the site in order to leave a review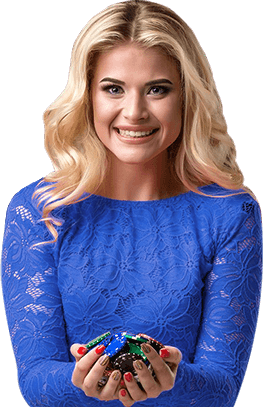 Keep up with all the news
Subscribe to the newsletter to be the first to learn about upcoming and current promotions and discounts of our store