OmahaPro PLO4&PLO5 Preflop + Training
OmahaPro PLO4&PLO5 Preflop + Training
A handy trainer to help you understand and work out preflop ranges in PLO. Now supports PLO5.
from 50.00$
OmahaPro is a GTO preflop visualization for PLO4 and PLO5. A GTO preflop trainer that will greatly improve your skill. Conveniently and intuitively displays preflop ranges, making it easy for NL Holdem and PLO players to understand the information. With OmahaPro it is easy to evaluate your range in general, including such a difficult thing in Pot-Limit Omaha as the bottom of the range on preflop.
OmahaPro Preflop Features:
Different limits and stacks of cash games and MTTs can be selected.
Displays the percentage of action from each position.
Shows both heads-up situations and multipots.
You can compare two different situations on the same screen.
Displays all types of preflop hands, including mono hands.
Clearly shows hands that are always played with a fold for the sake of speed and understanding the bottom of the range.
OmahaPro Training Features:
You can select stacks, limits, positions and starting hand types.
There is a setting to display stacks in the big blinds.
Places the player at the bottom center like in a poker room.
Displays EV and opening hand weights.
Saves progress and shows the percentage of correct decisions.
You can look at the entire range without leaving the practice mode.
There is a Smart Mode where obvious hands that are never played are removed. When a wrong decision is made, the trainer randomly repeats the wrong hand until corrected. The first time with a red exclamation mark, the second time with a yellow exclamation mark.
You can see all variants of the hand being played with all the possible suits.
Features OmahaPro Results:
Displays the best result of all time.
Displays the average result for the last 30 days.
All tools are adapted for mobile devices and work fast. On the official OmahaPro website you will find tutorial videos on how to work with "Preflop" and "Training". The software works in the browser, i.e. it is equally available both on Windows and MacOS PCs and on Android and iOS mobile devices.
Show more ↓
Does the application have a free version?
Yes, on the official OmahaPro website, you can get full access for 1 hour for free on request. It works in a browser. You don't need to download anything.
What are the benefits of OmahaPro Advanced?
Most of the useful functionality of the program is available only to those who subscribe to OmahaPro Advanced. Subscription benefits:
You can train all preflop situations, not just olny CO like in the free version;

There is a range comparison function;

"Training" module (it is not available in the free and Basic versions);

You are shown the EV and weight of each hand;

Keeping the history of errors and correct decisions in percentage terms.
Developer Feedback
If you have questions about the configuration or installation of PreflopHero, you can ask them:
How can I buy for OmahaPro?
With us you can buy OmahaPro for WebMoney, Skrill, Qiwi, Neteller, Yandex.Money, PayPal, Visa/Master Card, other payment systems, try OmahaPro for free and get a discount on your next purchase, as well as take part in the discussion on our forum.
Preflop software tutorial
Training software tutorial
Log in to the site in order to leave a review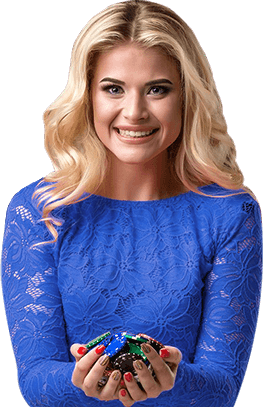 Keep up with all the news
Subscribe to the newsletter to be the first to learn about upcoming and current promotions and discounts of our store