Def4eg364 HUD
Def4eg364HUD is a static HUD for 3-9 max MTT, which is suitable for all rooms where statistics are allowed. The HUD contains both the many familiar for all stats, as well as more advanced for the exploit
99.00$
MTT HUD built with blinds from 199, there is a mini version built into this from 1999 bb on the main stats.
90% of the stats are marked in 3 colors:
orange - regular player stats,
red is a very tight indicator
green - indicators are above the norm (as a rule, indicating weakness)
You can try HUD for free for 7 days. To do this, send a request for a trial to our mail [email protected]
How to get a discount on the Hand2Note?
10% discount on the first purchase: available if this is your first Hand2Note paid subscription. To get a discount, you need to go to the website Han2Note, select the desired subscription and enter H2N10NU in the "promotional code" field. The discount will be calculated automatically, you will see it immediately after entering the promotional code.
Basic version of Hand2Note is free. Download.
Pop-Up Raise 1st in
This is all the basic preflop information after a player raises.
almost all of the HUD was made from 17bb stacks, so that there was a more accurate info on the game), but there is also a split of 17-28bb and 28-100bb
Fold to 3bet/Call 3bet made without counting all-in's
There is also info about the game with shorter stacks (10-14 and 14-17).
45bb+:
25-45bb:
10-25bb:
Pop-up Cold Call
Here you can find all the information on coldcalls in position and SB separately and is also divided into stacks 17-28 and 28-100.
Bet vs misscbet Flop and barrel to river
Bet vs misscbet turn and barrel to river
Also with float
Donk aft c/c flop is Probet (you can rename for yourself in 1 click)
28bb+:
Before 28bb:
Pop-Up Fold BB to steal
Fold preflop a gainst each position
Fold to cbets on all three streets
CxB - Call check Bet and fold on player raise
All the same probets and fold for a subsequent raise
Check raises, barrels after that, check fold, donks
Pop-Up 3bets
On the left is not all-in, on the right is only all-in (3bet-push)
From the top there are 2 lines of folds for 4bet, one common for positions, the second fold for 4bet in late positions (BB vs HJ-BTN, SB vs HJ-BTN, etc.) everything is also summed up in the general stat in the upper right corner), also on the right from above. Squeeze is not all-in
Pop-Up Resteal 3bet
Here the same stats as in 3bets, only purely for BB and SB, how they react to open from HJ to BTN
Pop-Up Cbet
Cbets are also in the Main pop-up (IP/OOP), as well as separate tabs (if someone displays both stats in the HUD, then you can conveniently attach pop-ups to them)
Here is all the basic information on postflop and meta stats xxB / BxB / delay cbet, etc.
Cbet OOP:
Cbet IP:
Pop-up 3bet pot
Сbets in 3bet pots, delay cbet, folds for сbets, bet vs misscbet and fold to bet vs misscbet (check fold aft 3bet)
Pop Up Multiway
There is also info about how a player acts as a raiser, are off, like a caller in position and without
The pop-up game BB vs SB
Divided into 3 blocks: preflop, postflop and limp pot
Raised pot: here you can see folds to cbets, barreling, floats, etc.
Limp pot:
The pop-up game SB vs BB
Also divided into the same 3 blocks, preflop, postflop and limp pot
Preflop. In this pop-up you can see openings by size, folds to 3bet, push notifications, also along the line from left to right (fold to push from bb after sb raise / fold to 3bet not all in / Call 3bet not AI / 4bet), TOTal and by stacks. Limps are also in different stacks and along the lines limp- Limp fold -limp call-limp raise.
Postflop. Here you can see how often a person barrels, folds to raises, check-raises and folds to aggression.
Limp pot:
Pop up limp pots
Here you can see how often opposition limps, folds to isolates, limp raises or push, etc.
Pop up Check\Raise
Pop up Fold to 3bet
Here you can find folds to 3bet in different stacks, folds to 3bet shoves on an EFFECTIVE (!!!) stack, fold to 3bet separately, a pose against 3bet with BB Not AI, folds to squeezes in different stacks
Pop-up for blinds 2k and higher
Displays all previous pop-ups adapted for the game with more than 2000 blinds
An alternative view option for pop-ups:
Show more ↓
Hand2Note
Install and configure HUD
If you face any problems while installing or setting up Def4eg364 HUD, you can contact the developer via:
Delivery time
In most cases - 2-3 hours. On weekends and in exceptional situations, the period may increase to 24 hours.
Delivery method
After payment, you will receive a file with settings and installation instructions in the mail
How can I pay for Def4eg364 HUD?
You can buy Def4eg364 HUD​ unlimitedwith Neteller, Skrill, PayPal, WebMoney, Yandex Money, Qiwi, Visa/Master Card and other payment systems from us, get a discount on the next purchase.
Log in to the site in order to leave a review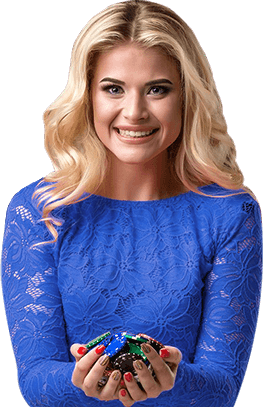 Keep up with all the news
Subscribe to the newsletter to be the first to learn about upcoming and current promotions and discounts of our store