ClubGG Converter
Converter for mobile application ClubGG. Allows to display statistics and HUD during the session.
from 30.00$
ClubGG converter allows you to fully play with statistics in the ClubGG mobile app. It displays statistics and HUD in real time. Works with the Windows version of the mobile app client: no additional difficulties with setup and play through emulators. Supports all popular poker trackers: Holdem Manager 2, Poker Tracker 4, Holdem Manager 3, Hand2Note.

Additional advantage of the converter for ClubGG: it allows you to open more tables. The ClubGG client limits multitabling to 4 tables, the converter allows you to play up to 8 tables simultaneously.
Important: the reaction of the mobile app on increasing the limit is unknown, so open more than 4 tables at your own risk.
Does the converter have a trial period?
Yes, a free trial version is available upon request. It is no different from the paid version - all the features are available and work. Download ClubGG Converter and install it. After the first run, copy Hardware ID, your email address and converter name.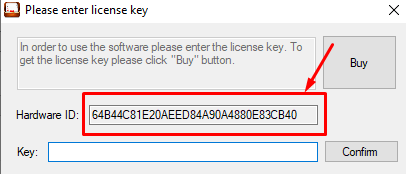 Send them in any way you like, labelled "Request a trial":
It takes time to process the application and generate a key, so you can't get it immediately in a telegram or online chat - you need your email. Without the name of the specific converter, the operator will not generate a key, so it must also be specified in the application.
How to set up the converter for the game?
All aspects of installing and setting up the converter, poker trackers and, if necessary, emulators, are covered in the detailed instructions.
Show more ↓
Why do I need a converter if Poker Tracker 4 or Holdem Manager 3 in other networks or rooms work without them?
The need for a separate converter is caused by a special hand history format in which ClubGG saves hands. This format is different from Pokerstars\888 and other networks where trackers work without additional tools. If ClubGG Converter is not used, statistics and HUD Poker Tracker 4\Holdem Manager 3 (2)\Hand2Note will not be displayed at the tables.
Does the converter work with the PC version of the ClubGG client?
Yes, the converter only works with the desktop version of ClubGG. We mean the client for Windows OS.
What trackers does the converter work with?
The converter works with Holdem Manager 2, PokerTracker 4, Holdem Manager 3 and Hand2Note.
Does the converter have a trial period?
Yes, 3 days trial version available. You need to contact a PokerEnergy representative via any convenient communication channel indicated in the "Contacts" section of our portal.
How to install ClubGG converter correctly?
Download the program from the developer's site;
Run the downloaded file and follow the instructions of the installation wizard;
When the installation is complete, the ClubGG converter shortcut appears on your desktop.
How to get a license and register ClubGG Converter?
After the first launch of the converter, you will open a small window containing two fields: "Hardware ID" and "Key". Copy the information from the "Hardware ID" and send it to us along with your email (to create an account). After payment you will be sent a password that you need to enter in the "Key" field and click "Confirm".
How to set up the emulator and converter?
Full instructions on setting up the converter.
How can I pay ClubGG converter?
You can buy an license ClubGG converter with WebMoney, Skrill, Neteller, PayPal, and other payment systems from us, try ClubGG converter for free and get a discount on the next purchase.
Log in to the site in order to leave a review

Antiviruses regularly give false positives for various programs, including converters. It is impossible to catch a virus because of ClubGG converter. Check the installation file with Virustotal. The service is free and uses a database of several dozens of anti-viruses. Due to this you will get an objective result. The anti-virus might have mistaken ClubGG Converter's signature as a virus. Practice shows that you should only worry about viruses if more than 50% of Virustotal anti-viruses give a positive result after scanning. In rare cases some anti-viruses even react to Windows Notepad.

I do not recommend this app I have been infected with a virus because of ClubGG Converter And a computer expert confirmed it was a virus.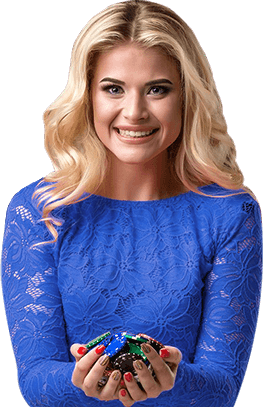 Keep up with all the news
Subscribe to the newsletter to be the first to learn about upcoming and current promotions and discounts of our store