Theme for Regulars (WPN)
The theme for experienced multitablers now available for Winning Poker Network
Product or offer is temporarily unavailable
The layout «Theme for regulars» is drawn especially for Winning Poker Network (WPN).
It is included in the layout:
Colors: The most preferred of all color - gray. And it formed the basis of the entire thread.

Pods: Comfortable and non-irritating to eyes, without any frills. It was very nice!

Chips: Two options. All the chips look like one. But for fans of the classics, it is possible to leave the standard of their number.
Table: Table in one embodiment, but who carried out the test said that he was very successful. Cloth of the table has 3 colors.

Backgrounds: Three comfortable background, selected specifically for the grinders. Games for Spin&Go removed color and left alone - the main.

Deck: There are 2 types of decks. Two new decks with a different version denomination executed for Holdem and Omaha games. Traditionally spades choice of yellow or gray color and number 10 or "T".

Back Decks: 6 options.

Dillerbutton: 6 kinds of button.

Slider and action buttons: Traditionally in four colors. It can be combined.

Designation of player actions: There is a choice between two options. The selection of the color under the player's nickname of his actions, or they will not be visible.

Fonts: Redesigned and optimized for small tables and good readability.

Updates poker room: When installing, you can prevent the room from being updated at startup. And if necessary return the possibility of updating.

Paying close influence of all elements present at the table. Redraw all in the same range. There is nothing superfluous, as well as unnecessary shadows and bulges. Player!
Show more ↓
Winning Poker Network
Installation and setup
You need to tick at the bottom. It prevents updating of poker client. Otherwise the room will not start!

Layout is automatically installed if the poker room is located by default. If you install in another room, then be careful. After you have selected a folder, the installer automatically adds PokerKing at the end of the path. Remove it and install.
Go to the table, select 'Settings' in the upper left corner, go to the 'Themes' tab and select the background, shirt and deck.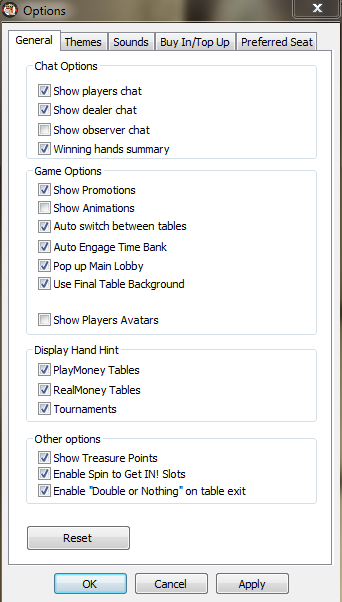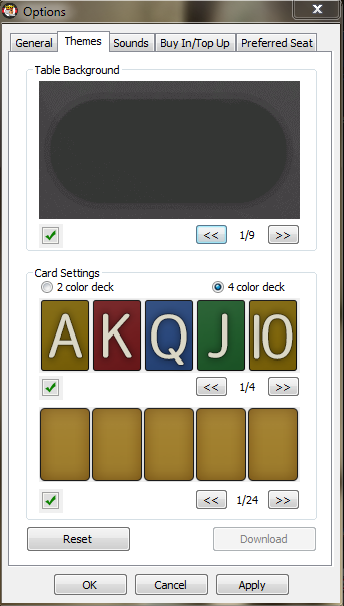 Cards. When installing, you can choose which cards to install, for Omaha or Holdem


With questions about setting up and running the theme write to Skype: koronkov_michael.
What is included?
Cards included: yes;
Ten as «T»: yes;
Ten as «10» :yes;
Black spades: yes;
Yellow spades: yes;
Chips included: yes.
What games (disciplines) does it support?
Holdem (2,4,5,6,8,9,10 max);
Omaha (2,6,8,9 max).
How can i pay for theme (layout)?
You can buy layout «Theme for regulars» for Winning Poker Network (WPN) by Neteller, Skrill, PayPal, WebMoney, Yandex Money, Qiwi, Visa/Master Card and other payment systems from us and get a discount on the next purchase, as well as take part in discussing the subscription on our forum.
Log in to the site in order to leave a review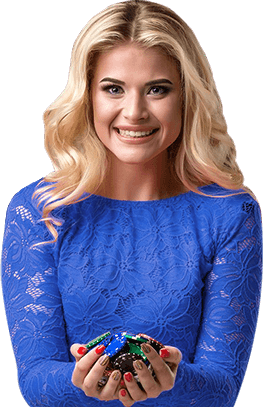 Keep up with all the news
Subscribe to the newsletter to be the first to learn about upcoming and current promotions and discounts of our store