Pokerstars raises Sunday Million prize pool again!
08.04.2020

Last week we wrote that Pokerstars raises its Sunday Million total guarantee to $ 2M. The result of an increase in the prize fund was a record for the number of entries (31,356) and the total prize amount was $ 3,135,600. The Pokerstars management, without thinking twice, decided to raise the size of the guarantee again. True, not a million, as last week, but $ 500,000. This weekend in Sunday Million, the guarantee is $ 2,500,000.
The tournament will again be a multi-day.
The results of the previous Sunday Million are as follows: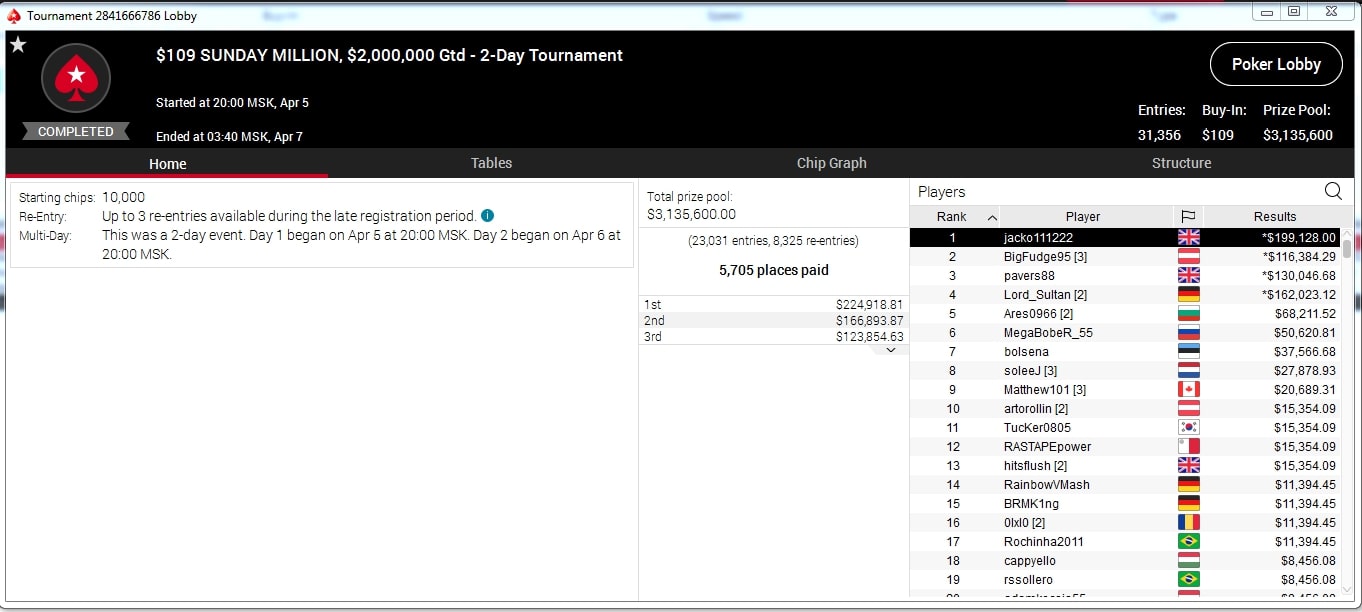 We note the success of the representatives of Great Britain. Two places in the top 3 - deserve respect.
We remind you unobtrusively that playing with StarsCaption makes playing at Pokerstars much more comfortable. StarsCaption can also be obtained free of charge as part of our promotion for the purchase of the following programs: