MPN - two jackpots for the price of one in Spins
24.06.2019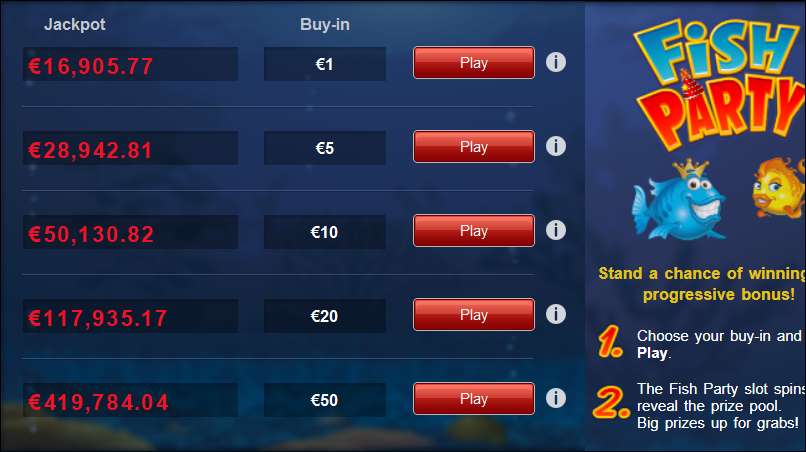 July marks three years since the Spin-n-go tournaments appeared in the Microgaming poker network. At the moment, the largest Fish Party jackpot (as Spin and Go is called at the Microgaming Poker Network) for a € 50 limit is a fabulous € 419,784. In addition, traditionally for Microgaming, rake is one of the smallest among all poker rooms and networks, and multipliers are more frequent than the average for online.

An additional jackpot waits for all players in the spins discipline from July 1 to July 22 as part of the Fish Party Birthday Bonanza promotion. On the first day of the promotion, a second jackpot will be established, with a starting amount of € 5,000. Every time no one has the maximum multiplier during the day, an additional € 1,000 will be added to the extra jackpot. The right to distribute the additional remuneration will be received by any player who paid € 5 in buy-ins on the previous calendar day. If the multiplier drops out, then the next day the new jackpot will again be equal to 5,000 €. It does not matter at what limit the prize was drawn.

An additional incentive for players will be freerolls, which will be held during the whole promotion. Every day, additional cash rewards will be distributed between spinners qualified for € 500 Fish Party flip freerolls (MPN is not strong in reductions), additional cash rewards will be distributed.

Play it will not be necessary, as the name implies. To enter the tournament, you will need to pay 5 € buy-ins on the previous day.

After the completion of the promotion, namely July 24, a special € 1,000 Fishroller freeroll was assigned. In order to get into the tournament, the requirements are higher - each day of the Fish Party Birthday Bonanza promotion you must pay 500 euros of entrance fees. Prizes will also grow:

Please note that the Microgaming Poker Network recently announced a partial return of the ability to use hand history for all players. The thaw is explained quite simply - the desire to cover the traffic of players leaving Partypoker due to a new policy regarding the prohibition of auxiliary poker software. On MPN, you can now order your hand history and use it to parse hands using poker programs such as Holdem Manager 2, Poker Tracker 4 or DriveHUD. A weak field, decent rakeback, low rake, as well as the return of poker software for collecting and analyzing statistics make the game at Microgaming all the more attractive.