Leak Buster 2 - New Product at PokerEnergy!
07.08.2019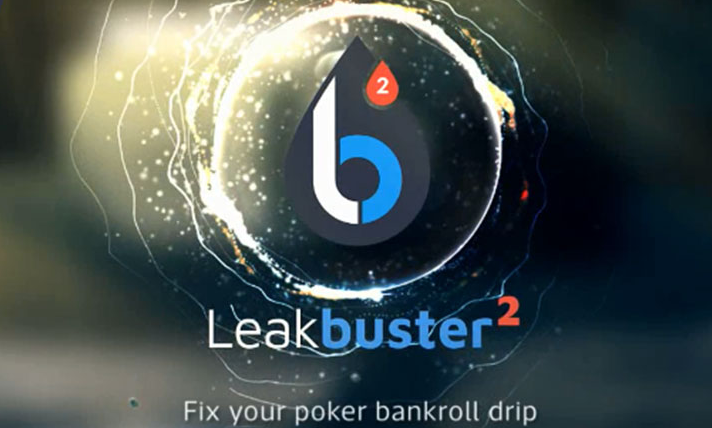 "The more I work, the more lucky I am!" - a golden quote from Thomas Jefferson. In the formation and development of a professional poker player, a significant role is played not only by the number of hours spent working on his strategy, but also by the effectiveness of this work. Very often it happens that a person spends tens of hours working on his skill, but this does not affect his profit in any way. In unique cases, winrate even begins to decline. This is easy to explain - the student lacks an understanding of what is worth working on first and what can be corrected later. Prioritization in the learning process plays a huge role.
You can always turn to a coach for help, but there are pitfalls here too:
• A good coach is expensive and often not affordable for a player of low or micro limits;
• The market is oversaturated with weak players who are not able to teach anything even the NL2 regular and just fool others;
• Personal qualities of a poker player - not everyone loves and can improve their poker skills with the help of a coach. Some people prefer to use other ways of development.
A good alternative to a live coach is the Leak Buster 2 poker program. In fact, it may well become the most effective mentor for a poker player. Its purpose is to identify and correct deficiencies (leaks) and weaknesses in your game. Due to the large number of complex filters (50+), it is able to identify over 465 potential leaks of your poker strategy. But this poker software is not limited to finding weaknesses. Leak Buster 2 analyzes your entire database and provides guidelines for fixing specific leaks. He does this with thematic videos/materials from poker professionals.
What are the benefits for advanced Poker Players?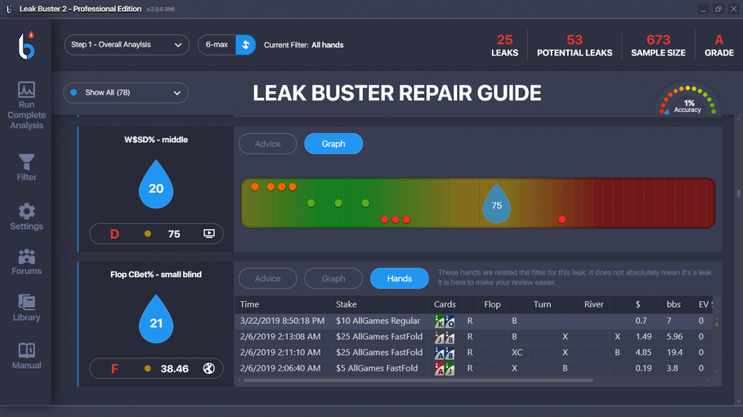 Simplify your database analysis – Leak Buster 2 runs over 55+ custom filters, and checks for over 465 potential weak areas of your game. No need to spend countless hours setting up filters, and running each of them, one at a time. Leak Buster does all the work in minutes.

Zero in on trouble hands. Leak Buster 2 is more than stat analysis; it's a full analysis of your game. It will highlight poor post flop play, and allow you to replay and analyze each of these hands easily and efficiently.

Load hands into one of the best free add-ons in Leak Buster 2 – APS equity calculator. Run equity calculations from any hand Leak Buster 2 finds easily, weight hand ranges, export hands, auto-generate hand ranges for opponents with one click!
What are the benefits for Micro and Small Stakes Poker Players?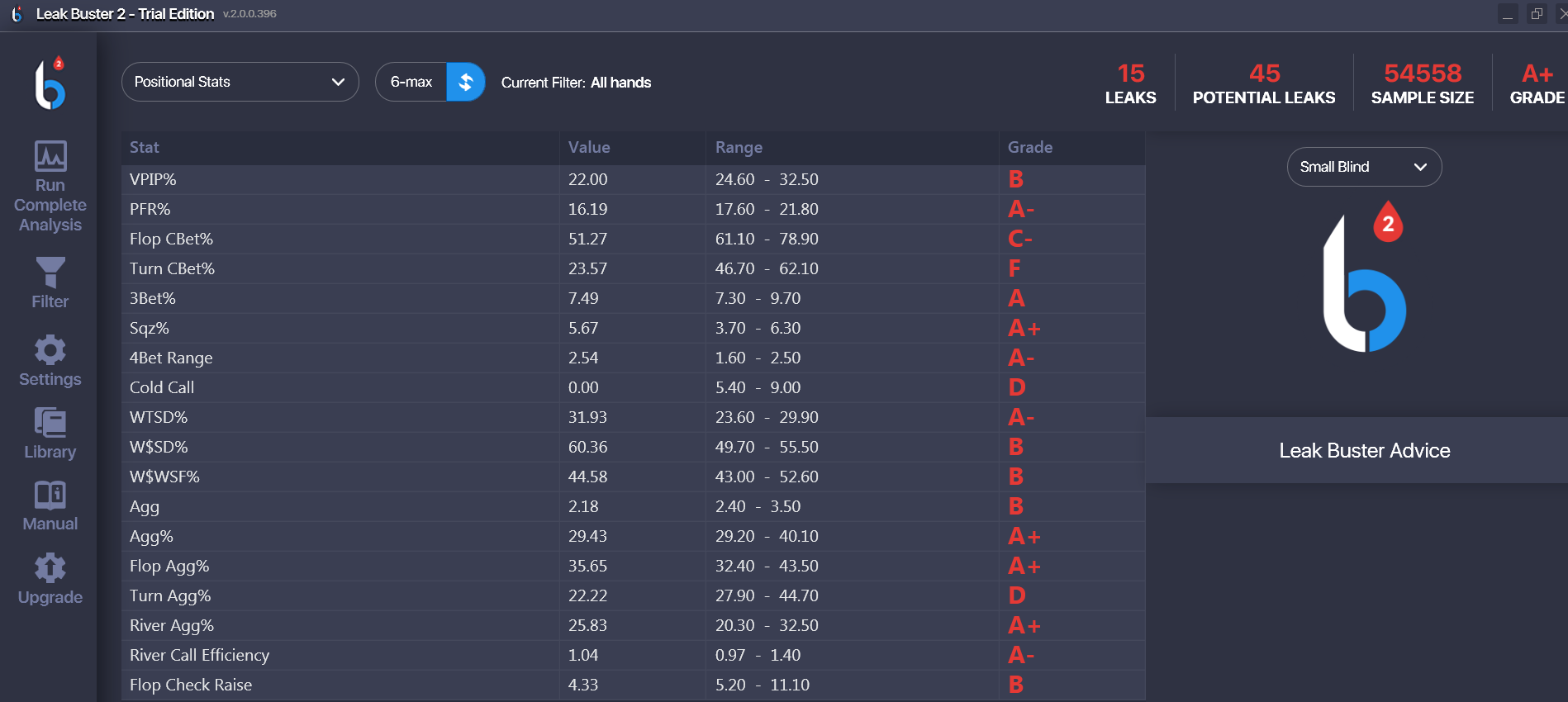 Leak Buster 2 adjusts its advice and statistical ranges based on the stakes you're playing. So micro stake players won't have the same ranges and feedback, as more advanced poker players would have.

A complete learning library, with over 90+ professional videos on several of the most important poker topics. Get recommended videos, quizzes, and articles based on what Leak Buster 2 thinks you need to work on the most. Even if Leak Buster 2 doesn't have a video listed for you, you can browse the complete learning library at any time at your own pace.

Leak Buster 2 will monitor your trouble hands. Hands that give most learning poker players the most difficulty, and provide spot-on advice for how to make more profitable adjustments based on your current play.

Pro level advice on your play from every position at the table. Walk through each and every spot, and learn how you can become more profitable by adjusting some aspects of your pre-flop and post-flop poker game.
For Leak Buster 2 to work effectively, you must have Holdem Manager 2, Poker Tracker 4 or DriveHUD.
If you get Leak Buster 2 right now, you can build your learning process as efficiently as possible. This will allow you to become stronger every day, quickly grow in limits and increase your profit. Note that, at the moment, Leak Buster 2 is sold only in our store (temporary exclusive). To study all the features of the program, the developer provided the opportunity to download a trial version of Leak Buster 2 absolutely free.
P.S. For every purchase you make at PokerEnergy, you will receive Energy Points that you can spend on any other items. Thanks to this, you will save your money.