PokerSnowie Update – Soon on Mac
27.07.2019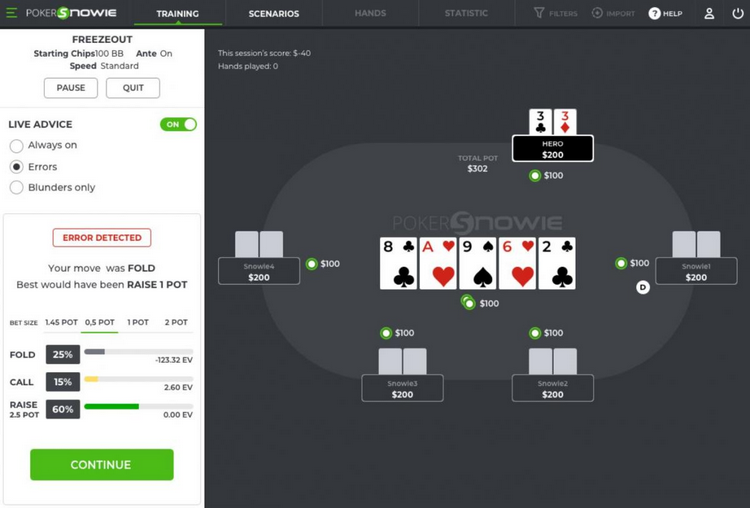 Poker is a game for worthless rogues. This is what most poker software developers adhere to. Otherwise, it is difficult to explain the almost complete absence of poker programs that are compatible with Apple products. Only the numerous requests of afflicted Mac OS users contribute to the revision of this approach.
The developers of PokerSnowie have felt the people's anger the hard way. They were buried under letters with pleas to make a normally working version for Apple products. Therefore, the next global update of PokerSnowie will be devoted to switching to another operating system. The version for Mac OS will be temporarily with limited functionality. The only difference from the main version of PokerSnowie will be the lack of saving for the current scenario and its further loading. Announce a quick fix and this problem.
Together with the possibility of using software on different operating systems in the update we are waiting for a new interface. It will become more modern and intuitive.
In the near future, the developers of PokerSnowie are also planning to change the format of the hand grid and its evolution into a form familiar to us from Flopzilla or Power-Equilab. In early 2020, announced the improvement of artificial intelligence, which will greatly exceed the current version. We look forward to hearing about the successful implementation of all planned.
What is unique about PokerSnowie?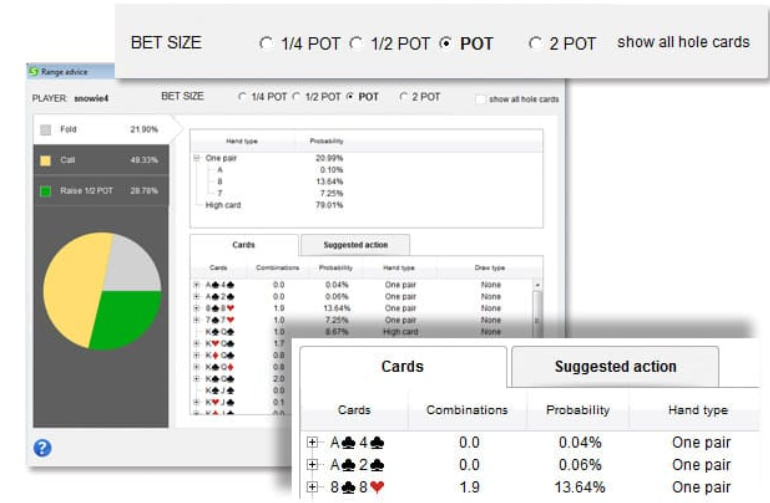 Poker Snowie is a poker program that has no analogues in the software market. It is a game against sophisticated artificial intelligence that helps you improve your poker skills and provides comprehensive recommendations on the shortcomings of your strategy. It is possible to play a regular poker session against a bot or set a specific situation (for example, protection of the blinds) and hone it exclusively. The support of the whole variety of existing variants of the drawing of any hand predetermines the rapid growth of skills of the PokerSnowie users.
A huge plus of the program is a 10-day free trial, which allows you to appreciate this incredible poker software and then make a decision. There are two versions of the program - Intermediate and Pro. The differences are in the number of hands available for analysis per month and additional functions of the Hand Range\Range Advice in the Pro package.
We remind you that for every purchase in PokerEnergy you get Energy Points. For our loyalty points you can make subsequent purchases and save your own budget. With us profitable!