One Billion hand Promotion from Unibet
04.07.2019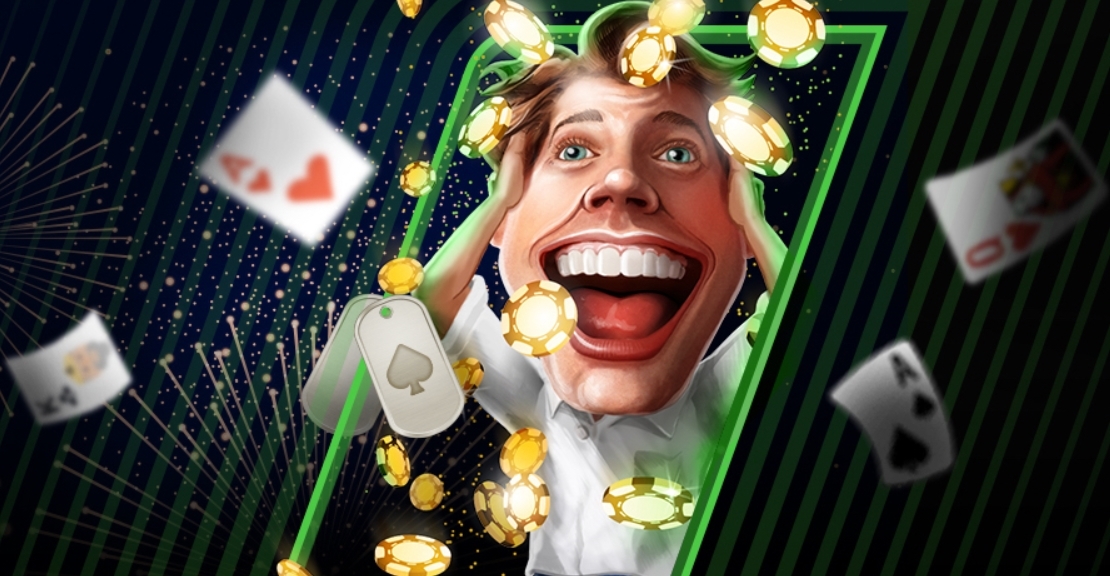 In recent weeks, Unibet Poker has positively pleased players. Especially - fans of cash games. First started "From Rags to Riches", offering to collect keys and use them in exchange for cash prizes and other benefits; Behind her was announced a global rake race before the end of the summer "Summer Bootcamp". Now it is the turn of the celebration of the billionth hand played at Unibet Poker.
The countdown is from the departure of Unibet Poker from the Microgaming Poker Network and the beginning of independent work.
It was possible to reach the level of 1,000,000,000 played hands over 5 years.
The growth in the number of hands played since independence was as follows: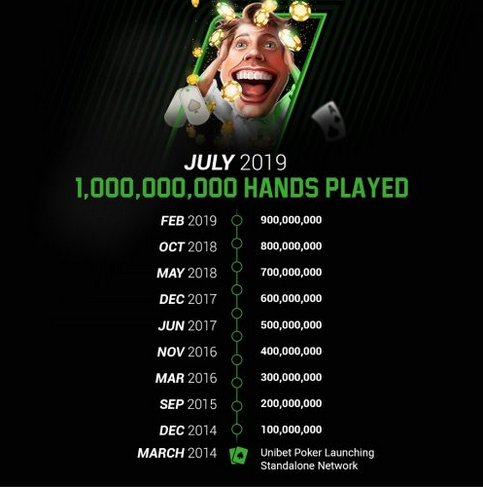 Careful examination of the picture suggests that the number of games at Unibet Poker is gradually going up: each new mark is achieved slightly faster than the previous one.
Award for happy hand participants
Unibet Poker, as always, carefully and cautiously approaches to stimulate players and the size of cash prizes of their promotions. The winner of the anniversary hand will get an instant bonus of 1,000 €. The remaining players who receive cards in the billionth hand, will receive 200 € in the form of a consolation prize. All Unibet Poker players who played at cash tables on this day and viewed 10 flops will get tickets to a special holiday freeroll with a total prize pool of 10,000 €.
Unibet Poker is a unique poker room for the gambling industry. From the moment they left MPN, they were marked by bold and ambiguous decisions - refusing to support auxiliary poker software, introducing the ability to constantly change the nickname at the gaming table, modifying the client's lobby to recreational players. All these steps have been successful and the small poker room has already outstripped the larger and more well-known networks: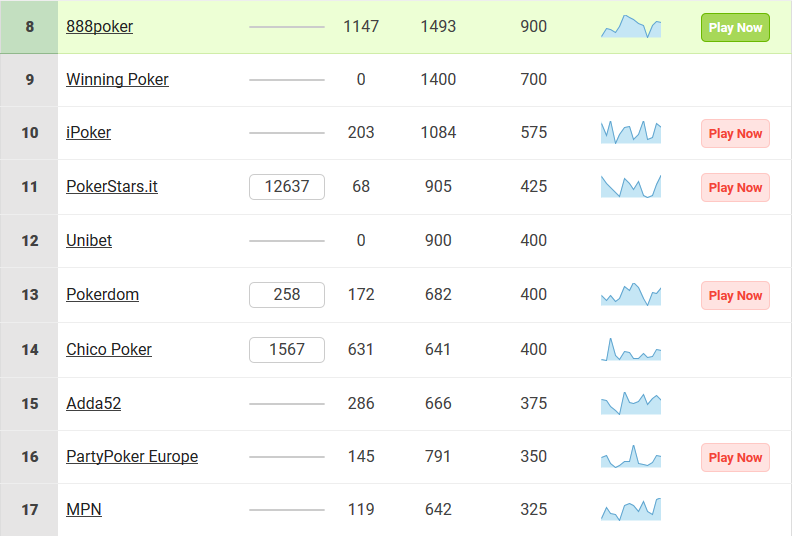 Chico and MPN already behind, in line - Winning and iPoker!?

The field of players has also changed - the ratio of weak players and regulars compares favorably with most poker rooms and networks. While a significant number of regular poker players have switched to a dubious game in Chinese applications, where they risk their entire bankroll every month due to fraudsters, bots, and pressure from the authorities, you can play in a reputable and serious room without any risk. Do not miss the opportunity to enjoy the soft field and earn a decent amount of money!

Yes, a game without poker programs is difficult. We'll have to learn a balanced poker and optimal game theory. Switching from one strategy to another is very difficult. Scarred exploiting lines will give up their place to a balanced game reluctantly. But you can significantly speed up the process of transforming your strategy and make it as comfortable as possible. The most convenient and useful tool for your future profit will be poker software - GTO+. This GTO calculator has a nice design and a huge number of useful functions. Even a small amount of time spent on calculations in the GTO+, will give you an incredible growth and understanding of the strategy of poker. With them, you can easily leave behind less shrewd opponents and easily increase your bankroll, going up the limits along the way.