Summer Bootcamp Rake Race at Unibet
01.07.2019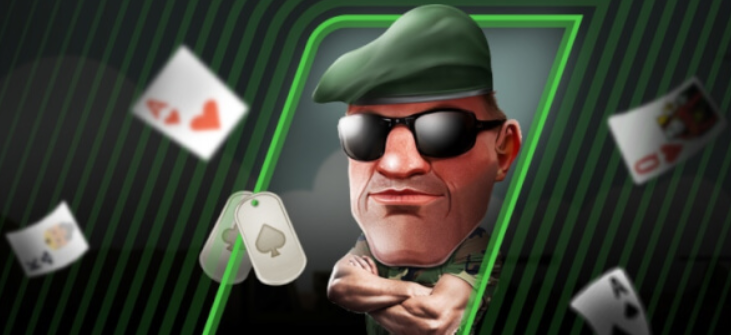 Unibet Poker continues to enjoy pleasant promotions poker players. Just recently launched From Rags to Riches, but on July 1, a new promotional campaign, Summer Bootcamp, begins. The promotion is a mixture of rake races and tasks. The total prize money is € 52,000, which will be distributed among the winners over the next 8 weeks. It will run from July 1 to August 25. Rewards vary depending on the playable limits - Unibet Poker traditionally divides players into two leaderboards. Mid stakes leaderboard includes NL\PL25-100 (yes, no-limit hold'em and omaha with the principle of weekly alternation are simultaneously involved in the race). Weekly average leaderboard rewards look like this: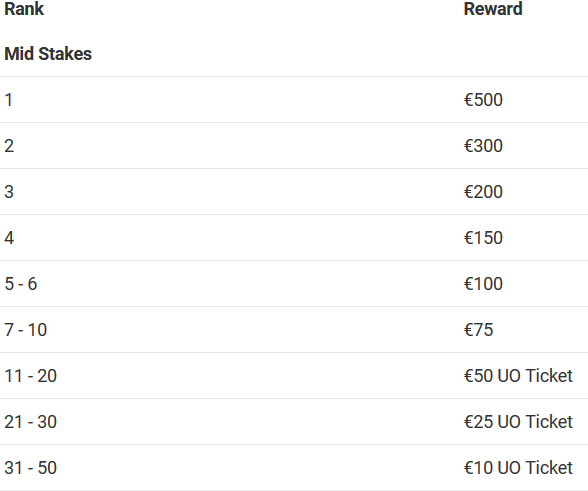 High stakes leaderboard unites players NL\PL200-400. They will fall to their share weekly: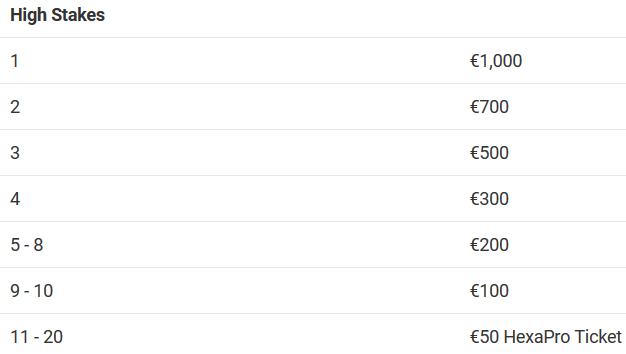 Gain points in the rating will be due to unlimited achievements and those that can be obtained only once a day or week. Unlimited points are provided for:

Once a day/once a week you can earn points by fulfilling the following qualification conditions:

Due to a special multiplier, the number of points will increase with a higher playing limit:

The leading position in the rake race at Unibet Poker is not easy to take. The fact that it is impossible to use poker software to collect and analyze statistics complicates matters. The only rational way out of the situation is to improve the skills of a balanced game. This will allow even without statistics skillfully replay opponents at the poker tables. One of the best solutions will be poker software for the development of the optimal game skill - Simple Postflop. Just a few weeks of thoughtful work in this GTO-calculator will give you a significant advantage over your rivals and you can easily increase your profit and rise to a higher limit.