PokerStars School: Is it useful for poker beginners?
23.11.2022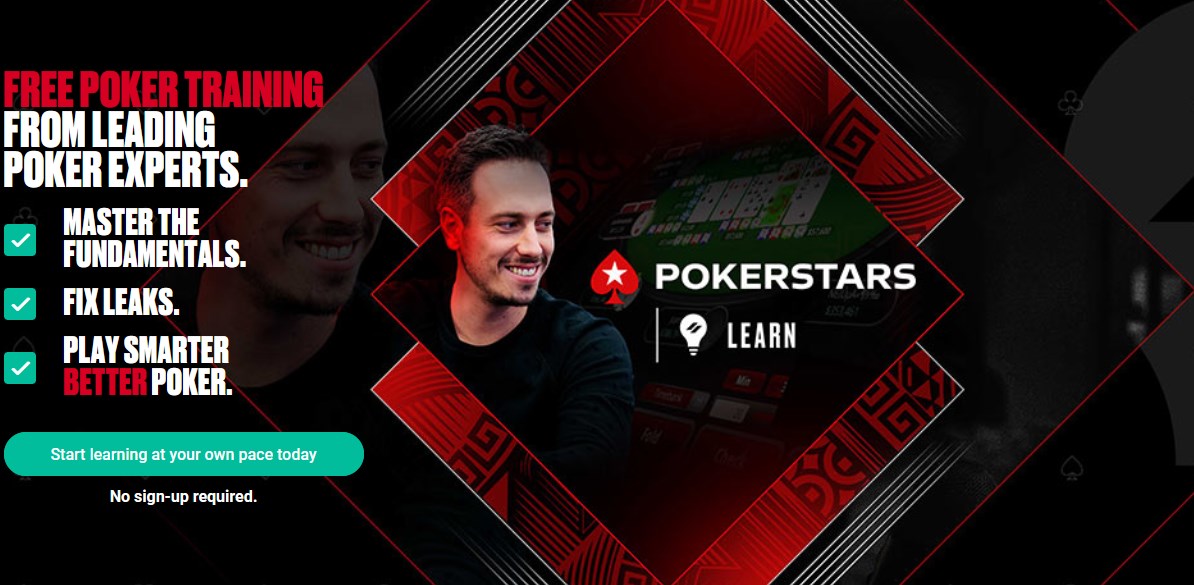 Regular study is a key aspect of success in poker. Without constantly working on your strategy, you can't win consistently. Powerful computers and fast internet have provided beginners with everything they need to progress. Beginner players have thousands of videos, hundreds of books, and dozens of educational programs at their disposal. Most of them are paid. But there are also free tools available online, including lessons from the PokerStars School.
PokerStars Learn or PokerStars School: which is better and what is the difference?
PokerStars has been teaching players for years. In the past, beginners were taught the basics at the portal "PokerStars School". Now it has been replaced by "PokerStars Learn". The materials themselves have remained the same, but redesigned the presentation. Now the articles, videos and quizzes are better structured. Slightly affected materials on less popular types of poker. Omaha, Stud, Razz and other variants were united into a huge section "Other variants". Put there 63 lessons for nearly 9 hours of reading.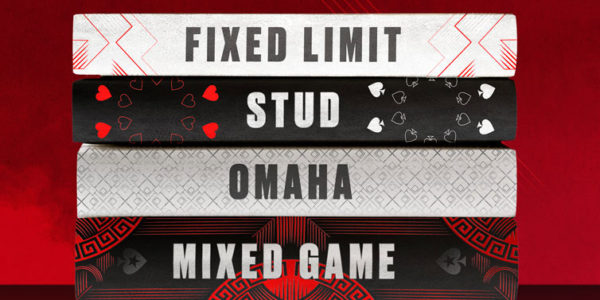 Stud or mixed games are harder to learn, but there is less competition
PokerStars has rebranded the school and slightly changed the sequence of lessons and courses. There may be a more tangible evolution than a signage change in the future.
Why does PS teach players?
On the surface, it may seem like the poker room doesn't care who wins at the tables. Whether professionals or amateurs win, as long as they pay rake. In reality it is not like that. Online poker rooms are interested in "surviving" amateurs, because the longer they resist the more hands the professionals spend to get their money. The modern online poker is characterized by the picture where a whole table of regulars gathers around one amateur. It only takes them a few hands to zero out the amateur. It is impossible to get a lot of rake in such a situation.
If the recreational player is prepared, he can last more hands. Let's imagine that before the amateur lost his deposit in 10 hands, but after training from PS he lost it in 50 hands. Room will get several times more rake than in case of fast loss. It is very likely that a recreational player will not have enough patience to work on himself. That is, he will not become a professional, but he will "help" the room to get more rake.
In rare cases, PokerStars Learn will lay the foundation for a successful career of a beginner player. The room can use this person as an example and popularize the game and its brand. It is even possible that he will sign an advertising contract. The poker player himself will be more than happy to talk about his successes, which will cause a "word of mouth" effect. More and more people will come and try their hand at poker.
An additional argument in favor of the school - weak players will have time to understand the complexity of the game and will not leave after a single loss. Modern online poker is demanding for beginners, so many lose their bankroll in a couple of dozen hands. Fast defeat brings few people pleasure and, as a rule, people never come back. In addition, they also leave angry comments in the style of "online poker - a scam!" Lessons from PokerStars will prepare them for a possible loss and the reaction will be less acute. Some will make a second deposit and try again.
What does PokerStars School teach?
The core of the PS curriculum consists of six courses:
Basics. Poker rules and fundamentals. Here they talk about hand ranking, positions, betting reasons and bankroll management. A total of 9 lessons for 74 minutes of reading.
Core. More advanced concepts like pot control or Cbet. Also looks at poker math, variance, and tilt. 10 lessons in 62 minutes total.
Improvers. Check-raises, semi-bluffs, block-bets, squeezes and an introduction to game theory optimal. There is a separate lesson on how to write notes. A total of 11 lessons, 59 minutes long.
Mindset. The toughest battles take place in the player's mindset. The whole block of lessons is dedicated to the psychology of poker. All in all, 10 lessons in 62 minutes.
Tournaments. Focus is on tournament strategy. Early, middle and late stages, preflop and correct psychological approach to MTT. In total, 11 lessons for 79 minutes.
Cash-game. Playing against limps, Value-bets, 3-bets, bluffs on the late streets - not a complete list of the considered questions. All in all - 10 lessons for 73 minutes.

PS Learn will give a good foundation for a successful career, but how many will carefully study all these works?
The training does not end at six courses. The main page of the portal has a screen with quick links. Using the button "View All Courses" you can open all the available courses. There are additional sections on PokerStars Learn with Spin&Go, Heads Up, Grand Tour. About a huge section with the "Other Variants" with less popular card games mentioned earlier.
PokerStars thoroughly worked to create lessons. In contrast to most educational materials room is not limited to the abstract text on the subject. Each lesson is accompanied by illustrations, examples and control tests to test what has been learned. Many of the lessons have an alternative video version. The courses listed above are more effective to be taken sequentially.
School of Poker does not end with the courses: there are also articles on individual issues of strategy. A new learning tool has recently been added to the PS client, "Level up with Lex". It is implemented in the form of a personalized training video with commentary by Lex Veldhus. Enable the feature in the "Spin&Go" tab, play a few tournaments of the format and wait for the video in your e-mail. Strategy advice is provided by a neural network. It proceeds from the analysis of the entire database of hands that were played on PokerStars.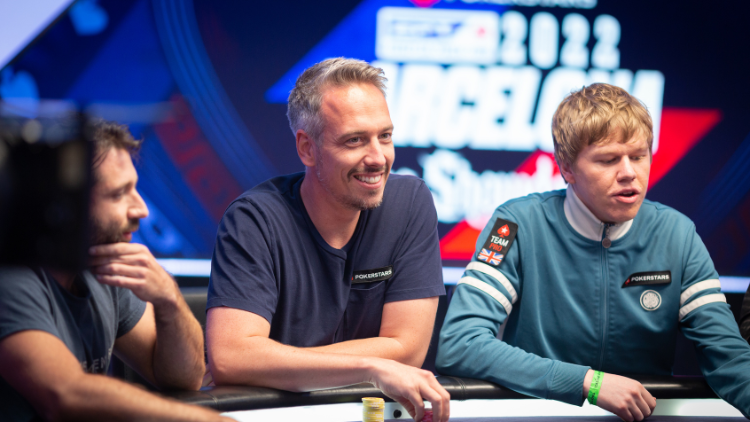 Lex is the most popular poker streamer on YouTube with an audience of 300,000+ people
So far, the whole school PS Learn is only available in English. Lessons have not been translated into another languages. Profound knowledge of a foreign language is not required - the texts are written for the beginners, so they are easy to understand.
How to get free tickets in the leaderboards?
In the days before Black Friday, poker rooms invested heavily in recruiting new players. Some were giving away no deposit bonuses, while others were incentivizing newcomers with tournament tickets. PokerStars went the second way and gave out tickets for completing tasks. At first, tournament passes were given out under the PokerStarter sign, then - PS School. How are things at the end of 2022?
You can't get $30 tickets now and boost your bankroll with them. All the rooms have cut marketing costs and PS is no exception. There are only two promotions for newbies: "Scholars Leader Board" and "Freshman Leader Board". We will tell you more about them.

Scholars Leader Board. Monthly race for $6,000. The winner receives $1,000 and the 50th place winner $50. Prizes are paid in tournament tickets, that is, the money is not immediately withdraw - you have to launder in tournaments. Every week there are 3 tournaments. They are held from Monday to Wednesday. Total places in the table depend on the sum of results in individual tournaments. The main disadvantage of the race - tournaments are not free. You have to spend $1.1 to participate in MTT. It's not much money, but you can't make your bankroll go all the way to the leaderboard from scratch.
Freshman Leaderboard. A $2,500 monthly race. Winner gets $500, last place winner gets $10. Participants are awarded tournament dollars. There are 2 tournaments per week: Mondays and Wednesdays. Results in the leaderboard depend on the overall performance during the month. Access to tournaments is by ticket. To get a ticket to tournaments, your account cannot be older than 90 days. The ticket itself is given by entering the promo code "FRESHMAN" in the PS Client.

Both races are not available to players from Belgium, Czech Republic, Denmark, Greece, Russia, Slovenia, Sweden and Switzerland. Tournament dollars are credited within 48 hours of the end of the race.
None of the leaderboards from PokerStars Learn are suitable for raising from 0. If you want to play for real money but don't want to make a deposit, consider freerolls. We recommend checking out the Complete Guide to Freerolls.
How to learn poker on my own?
Poker has come a long way in the last 20 years from a humble and barely working application to a modern entertainment platform. You don't need an in-depth analysis here - just look at the poker table of Planet Poker: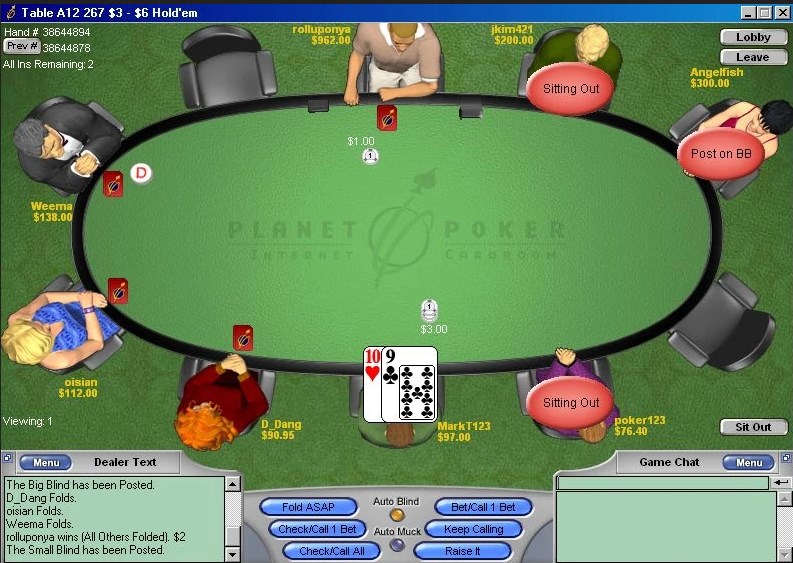 Interface of the first ever poker room from 1998
In parallel with online poker, training methods have evolved. Whereas in 2000 the main sources of information were books, in 2022 we have a ramified training system in front of us. Watching videos, working in special programs, analyze hands with other players, lessons with a trainer, online quizzes - all this helps to develop skills. Some even benefit from streaming on Twitch. All that remains is to determine which ways are more effective?
Videos. Good in the early stages of a career. Introduce key concepts, give a foundation for further development. Now in the network it is not difficult to find dozens of videos on any of the poker concepts. If you search for "poker lessons" or "poker school" you will find thousands of videos on YouTube. Many experienced players and coaches produce themed video courses. They provide structured information on a specific topic.
Software. A whole industry of educational software has formed around online poker. Calculators, trackers, trainers, solvers, assistants, and converters are not a complete list of software for poker players. At the initial stage of your career, a calculator and a tracker are the most useful. We will talk about them in more detail in the next section.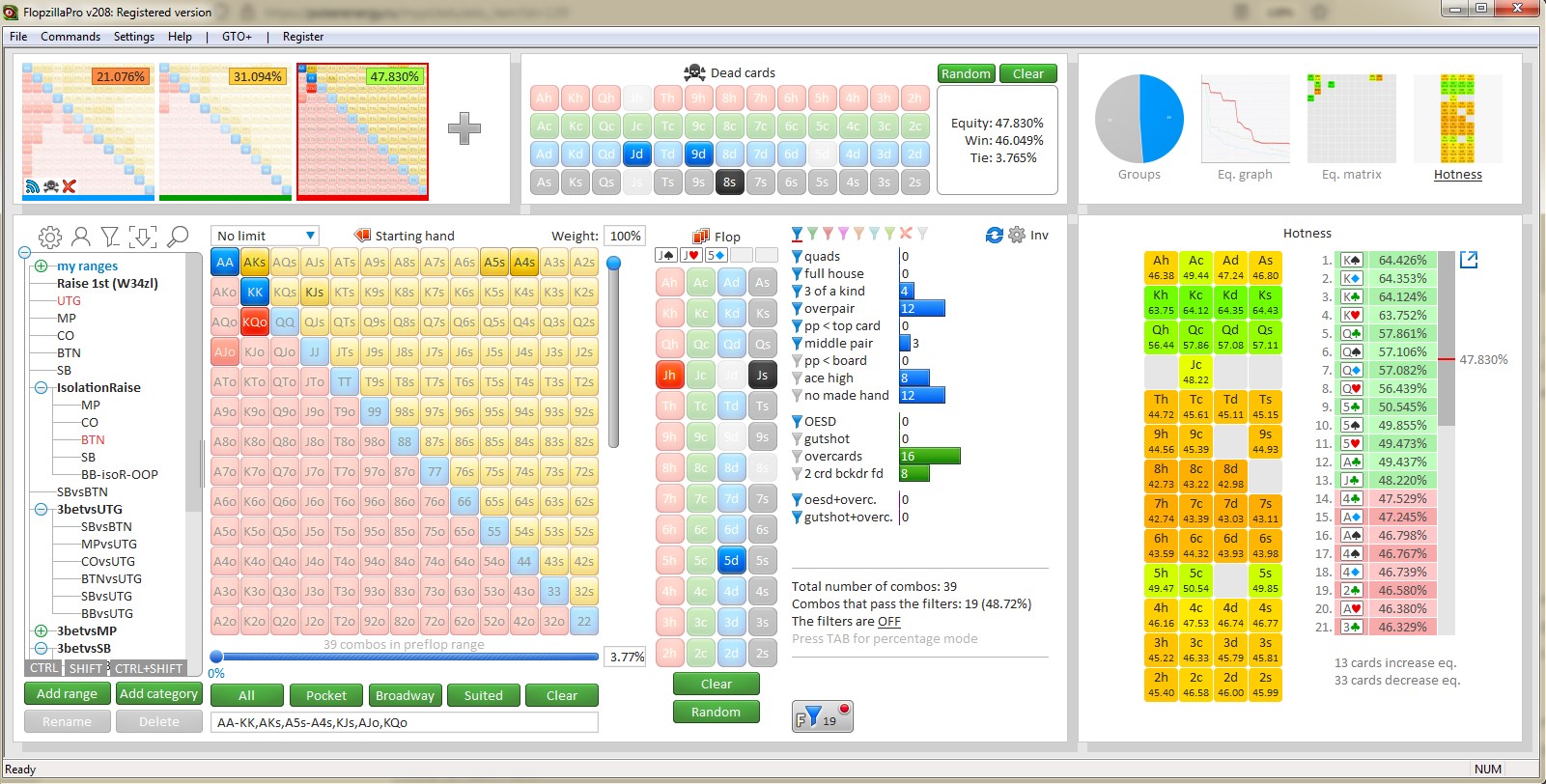 Flopzilla along with the upgraded Flopzilla Pro cost only $25 and pay for itself in a couple of weeks
Hand analysis. Analyzing a hand on your own with a calculator is good, but it depends on the player's skill. Newbies simply don't have an answer to many questions, and that's okay. That is why there is a forum on many specialized poker resources, where players post controversial deals and ask for advice from their colleagues. A win-win situation for both sides: the first one gets a recommendation on the hand and corrects the mistake; the second one learns the information better by explaining it in depth.
Coach. Individual coaching is one of the fastest ways to raise the level of the game. A wise coach will find the key thinking mistakes in a few sessions, correct them, and set the direction for further learning. The main disadvantage of personal trainer - the high price of the lesson. Many beginners can not afford it. You either have to figure it out yourself and save the money, or from the very beginning to lay out a large sum. We can not discount another problem - to find the right trainer is difficult. We are on the Internet, so there are a higher number of scammers waiting for us.
Tests. Quizzes can not be called a full-fledged way of training, but they can be useful. No one forbids testing your knowledge of terms or basic math with quizzes. After each lesson in the same school PokerStars there are questions for self-checking. They allow you to repeat what you've learned.
Everyone has different abilities and aptitudes, so there's no one-size-fits-all learning curve. Some people prefer to start with books, some prefer hand analysis with a calculator, and some people learn by playing. The most important thing is to practice regularly and never stop at what you have achieved. There is always space for growth in poker.
What software is more useful at the beginning of your career?
Beginners should pay attention to Flopzilla and Hand2Note. A hand calculator helps you analyze hands, while a poker tracker keeps a complete history of hands and displays statistics during the session.
Flopzilla. The equity calculator allows you to analyze any hand in detail. Flopzilla appeared in 2009, but until now there is no better software for working with ranges. A few weeks of dense analysis in FZ can transform your thinking and take it to the next level. Additional tools, like Hotness, will teach you how to find the right situations to bluff. New features are constantly being added to the calculator. Recently, the Spanish language and a dark theme were integrated into it. If Flopzilla did not suit you, we recommend you to choose one of its analogues.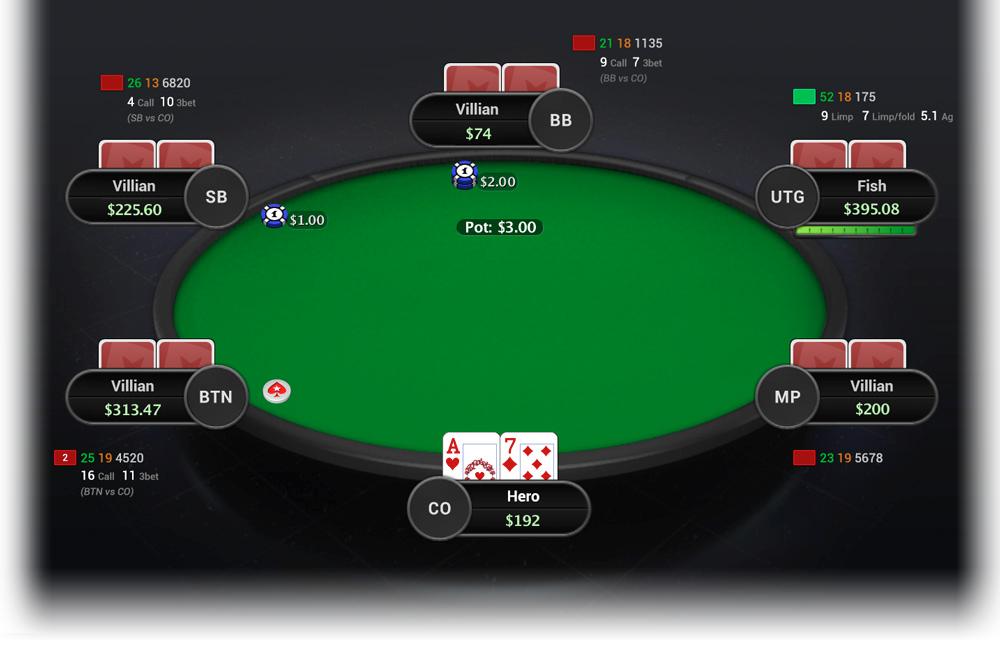 Getting a license for the most powerful poker software from the start is a very attractive prospect
Hand2Note. Statistics is an important element of learning. Without objective information it is difficult to make corrections in the strategy and find errors. That is why it is recommended to get a poker tracker from the very beginning. Unlike competitors, H2N has a unique feature - its basic version is free with no time limit. The ability to use the license without any costs is a decisive advantage in the eyes of newcomers. You can download the tracker from the official website of the developer. If you wish to switch to the paid version, use promo code "H2N10NU". It will give a 10% discount on any of the subscriptions.
In the PokerEnergy shop you can buy Flopzilla and subscribe to Hand2Note for a fee. There are many other useful programs in our catalog as well.
Why is it profitable to buy software at PokerEnergy?
It is beneficial to buy on PokerEnergy for 2 reasons:
1. We give bonus points for every purchase. Use them on your next order and save your money.
2. Free software for buying goods from the section "Promotions". For example, if you order Hand2Note for 6 months we give lifetime license of Flopzilla for free.
All new products and great deals are published in our Telegram-channel. Sign up to not lose +EV.