PokerBros

Bonus:
depends on the club
PokerBros is one of the most popular mobile poker apps. The mobile room grew from a large PPPoker alliance to a standalone app in 2019. A key advantage of PokerBros is the large number of weak players from the United States and South America. Players from many countries don't have access to the classic rooms, but are comfortable playing on the mobile app.
In-app play is available 24 hours a day, 7 days a week. PokerBros is ahead of 888Poker, Winning Poker Network and Chico Poker in terms of traffic. You can play no limit hold'em, Omaha and Chinese poker. PLO and NLH are equally popular on the mobile app. Almost all clubs have rakeback.
Key Features
Allow players from all over the world;
Huge traffic at cash tables (NLH and PLO;
Weak players from the USA and South America;
High akeback;
Statistics and HUD work via converter;
There are more PLO tables than NL Holdem;
All deposits and cashouts through agents.
Poker Room Review
Registration Instructions
Player Reviews
PokerBros is the next generation in the line of mobile poker apps. The mobile poker room emerged from a large union from another app - PPPoker. PB became an independent unit in 2019. People from any country in the world can play here. This is the strongest argument in favor of PokerBros and other mobile applications. Against the backdrop of constant restrictions and reservations, the opportunity to play with opponents from the United States, South America, China and other places looks enticing.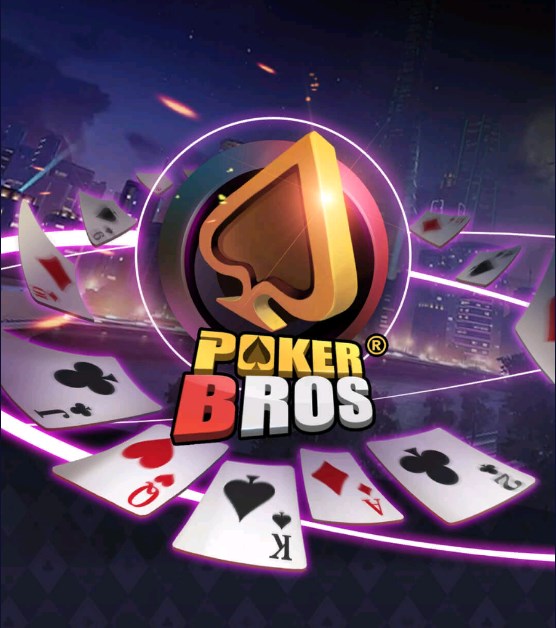 Players from all over the world play on PokerBros thanks to the special system the room uses. The system is based on private clubs, which are accessible by invitation only. PokerBros itself acts as a platform where the poker is played for play money. Formally.
Traffic
Player tracking services do not collect information on PokerBros. Exact numbers cannot be given due to the same system with private clubs and the lack of a centralized player pool. PokerBros traffic is inferior to PPPoker, but superior to most classic poker rooms and networks like partypoker, 888Poker or Winning Poker Network.
In-app play is 24/7. Hundreds of PLO and NL Holdem tables are available at any time of the day. There is equality between the two popular types of poker at PokerBros: the number of Omaha and Hold'em tables is comparable. In many clubs and their associations (unions) preference is given not to the classic PLO, but to variations - PLO5, PLO6. Let's take a closer look at specific disciplines and types of poker.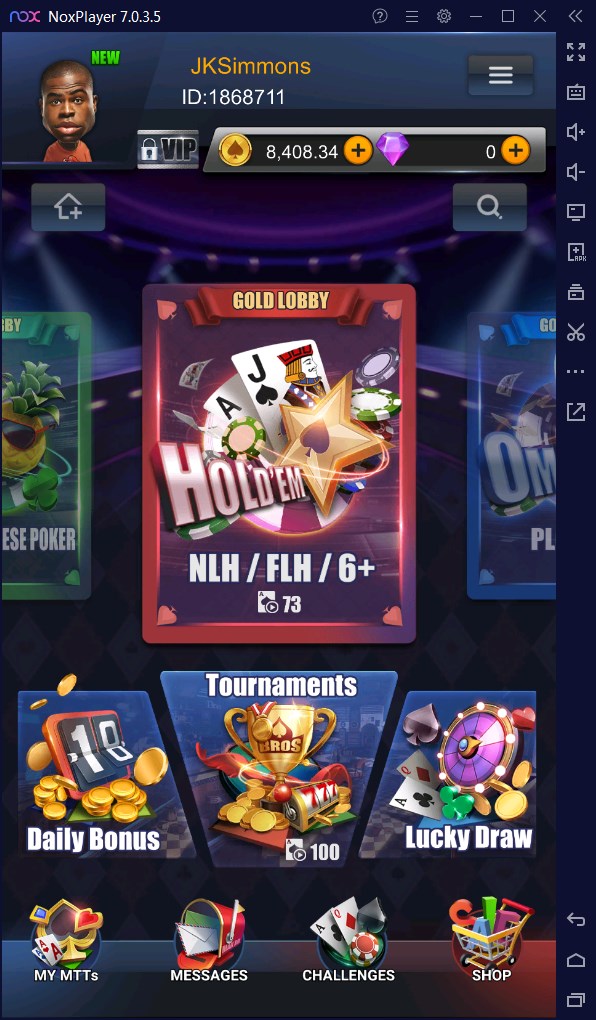 NL Holdem. Most of the tables are at low limits: 70-75 tables at NL10-NL50. With increasing limits the number of tables decreases by 25%-30%. So at NL100 there are about 50 tables in clubs and unions, and at NL300 there are about 40. There is also a very expensive poker at NL1000, but with a limited number of tables. Limits here and further we indicate in a classical room format - in the application itself the rate of chips differs from club to club.
PLO. By the number of tables and their proportion Omaha repeats Hold'em. The main difference - a little more tables at the highest PLO limits.
Heads-Up. Tables can be found, but not in every club. Availability in clubs/unions check with agents.
Short Deck and Chinese poker are not very popular. The game is played only at low-limit tables, and even then - not regularly.
MTT + Sit&Go. In the early stages of the development of mobile applications there was no tournament poker. Now MTT are becoming more and more popular. The greatest demand for tournaments is in the unions that unite clubs from the USA and Brazil. Some MTT are able to compete with the classic rooms and claim a prize pool of $500,000. The tab with Sit&Go has the most HU tournaments.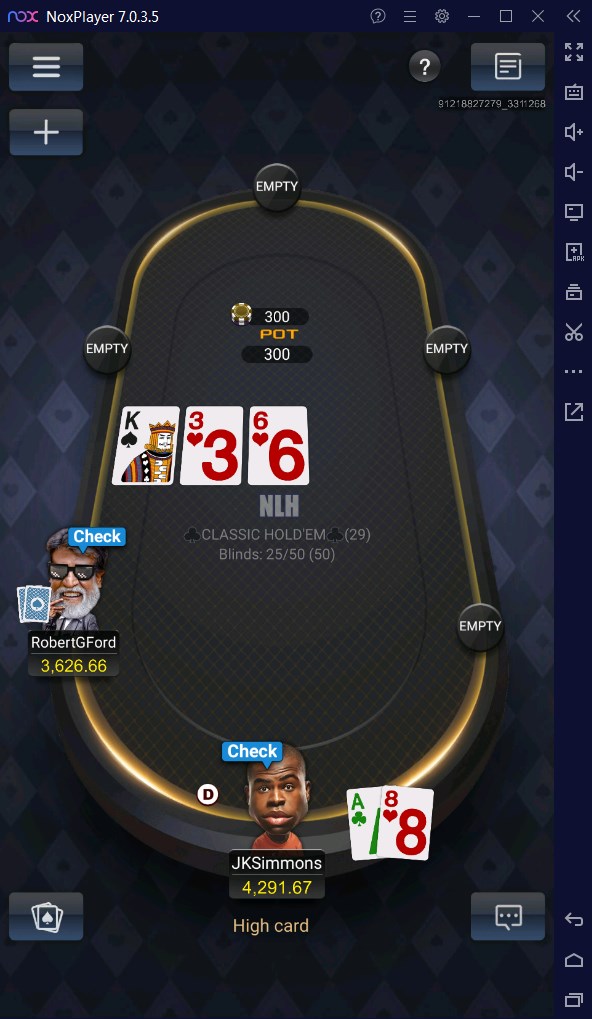 An important feature of poker in the apps is the playing time and activity requirements. It is not allowed to sit at the table, won money of weak player and leave: you must play dozens more hands. Tight players are not welcome here either - those who like to wait for AA can be thrown from the table or blocked. Activity is measured by VPIP.
Rake
Rake size is set by clubs themselves. On average, they take up to 5% of the pot from the hand. Cap is not more than 3 BB. The commission is paid only if the game reached the flop.
There are no general rakeback settings either - each club or union puts its own figure. Rakeback ranges from 10% to 45%. Calculations of rakeback are controlled by club agents.
Software and tracker support
PokerBros is a mobile poker app. That is why there is no question of special convenience or competition in terms of software level with the leading classical poker rooms. Everything is grounded for one-handed play from the smartphone. With one account allowed to play up to 3 tables at a time. When playing through an emulator, the number of tables limits only the power of your PC. PokerBros has no separate client for the PC. You can download the application on Google Play and the App Store.

Another sore point in the transition to mobile applications is the lack of statistics and HUD during the session. There are no trackers on smartphones and tablets and are not expected to. However, you can still play with statistics. You only need the converter and tinker with the emulator settings. The converter works with poker trackers Holdem Manager 3, PokerTracker 4 and Hand2Note. H2N works on a free subscription when using Asian Converter.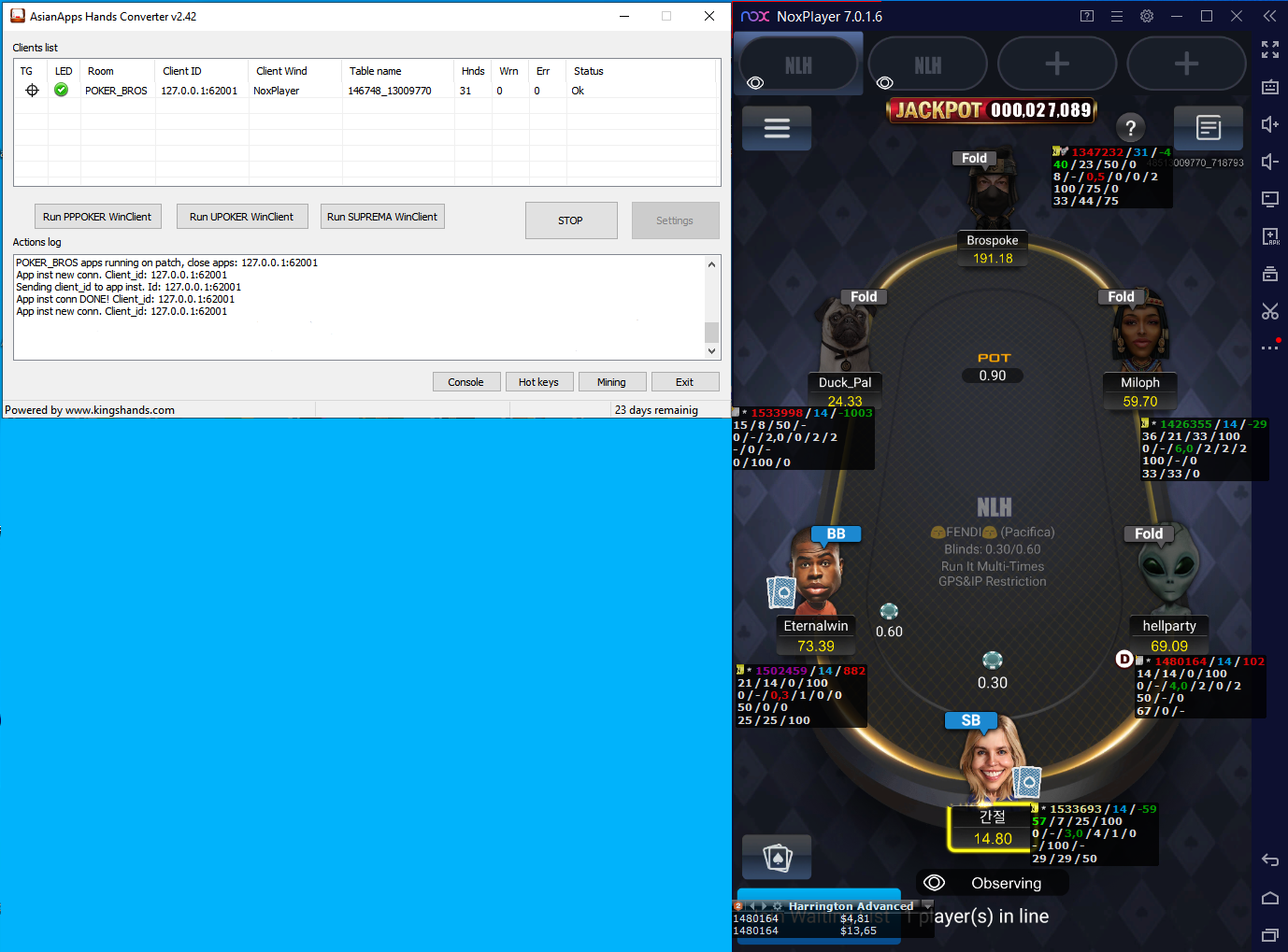 The PokerBros game's convenience is enhanced by an auxiliary program called Asian Tool. It converts stacks to big blinds for free, supports hotkeys, and instantly calculates pot odds. Some PokerBros features come in paid subscriptions. Among them are timebank, notes, and chip convertation to big blinds.
Bonuses and promotions
Everything is at the discretion of the administration of each particular club. Most often there are no bonuses on your first deposit. As well as a centralized loyalty program.
Deposits and Cashouts
All work with deposits and withdrawals is done through agents. Directly in PokerBros deposits with Skrill, Neteller or MasterCard are not possible. Most agents prefer cryptocurrencies. Large representatives of clubs and unions offer the same set of payment methods, as the classic poker rooms.
Conclusions. Pros and cons.
The pros and cons of the PokerBros mobile poker room look like this.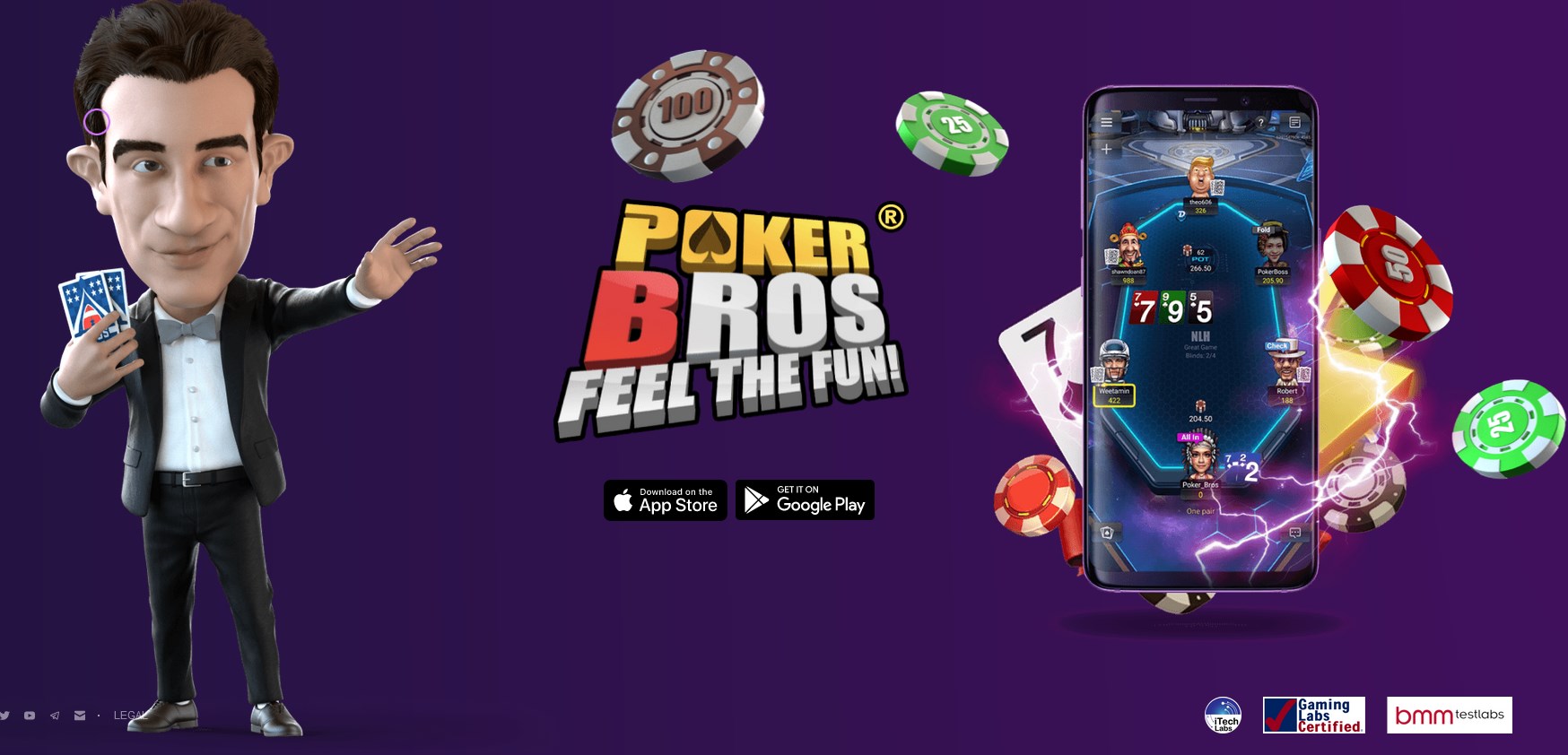 Pros:
Lots of amateur players from the USA and South America.

More players than in regular poker rooms.

Accept players from anywhere in the world.

There are as many omaha tables as there are no limit hold'em.

There is rakeback.
Cons:
Statistics and HUD work through a converter.

The software is inferior to PokerStars or GGPoker.

You have to play through an emulator, so you need a powerful computer.
Registration Instructions
For registration instructions, please contact in any convenient way for you:
Email: sales@pokerenergy.net
To go to communication, simply click on the appropriate means of communication.
FAQ:
Is there datamining handhistory for PokerBros?
Yes. Players registered from us can receive datamining for free. Contact our support for details.
Is it allowed to use software (Holdem Manager 2-3, Poker Tracker 4, Hand2Note, etc.) on PokerBros?
Yes, all these programs, as well as the others, which do not give direct instructions for action at the playing tables, are allowed at PokerBros. The trackers work through the converter.
Players from which countries can play on PokerBros?
Thanks to the principle of private clubs, people from any country can play.