New knockout series from Pokerstars in June
19.06.2019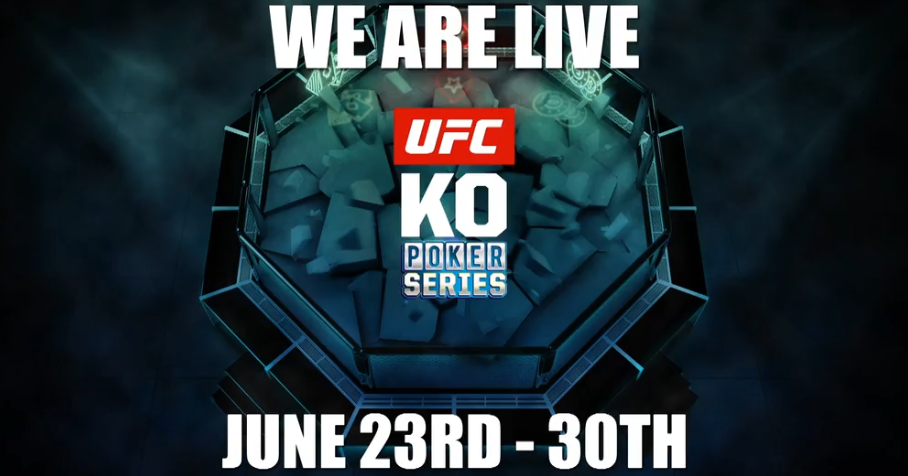 UFC KO Poker Series Key Numbers
A week earlier, a series with progressive knockouts was officially announced. Now Pokerstars revealed the cards. The tournament series with additional prizes for knocking out opponents will be held from 23 to 30 June. A total of 68 tournaments will be held with a large spread in buy-ins. A total guarantee of a series of tournaments with progressive knockout from Pokerstars will be $ 10,000,000. The amount of entry fees for UFC KO Poker Series events ranges from $ 11 to $ 2,100. Particular attention is drawn to the two largest tournaments:

UFC KO Poker Series 03: $ 109 NLHE [Sunday Million SE], $ 1M Gtd, to be held on June 23;

UFC KO Poker Series 58: $ 109 NLHE [Main Event], $ 1.5M Gtd, date - June 30th.

For a more effective and efficient tournament series, we recommend that you prepare in advance and get a Sharkscope subscription. It will give an undoubted advantage in the form of comprehensive information about the identity of your rivals in the struggle for wealth and fame.
Additional incentive - UFC 241 tickets
In addition to the classic prizes in the form of cash rewards for victories in tournaments and knockouts, players can also get tickets for the next sporting event from UFC 241. Pokerstars prepared 3 options for distributing trips to California:

First place in the overall leaderboard by the number of knockouts for all UFC KO Poker Series tournaments;
Victory in a special tournament All-In Shootout, which will be held on July 2. The ticket is automatically credited to anyone who knocks out 3 opponents from any series of tournaments;
Winning the second All-In Shootout tournament, scheduled for July 3rd. To get a ticket for it you will need to knock out six opponents.

PokerStars client software is deservedly considered the best in the industry. But did you know that it is possible to make a game at a poker online table even more comfortable? StarsCaption will help reduce the number of routine actions and increase the time for making informed decisions. The poker program automatically arranges the tables on the screen of your monitor, gives you the opportunity to use the pre-set bet size, displays a separate concise HUD, translates the size of the stacks into big blinds. Try it now: it is free at limits up to NL10 at cash tables and up to $ 3 in SnG/MTT tournaments.
How to get to the series cheaper?
According to the old and good tradition, anyone can play even in an expensive tournament series. Pokerstars provide available alternative selection paths. Satellites in the lobby of the Pokerstars poker client start at 11 cents.

Another way to get to the UFC KO Poker Series from Pokerstars is to win a ticket with the help of spin-n-go tournaments. For only $ 2.75, you can win a ticket worth up to $ 530 to the most important tournaments in the series. Probabilities:

If you do not have time to use the ticket during the Pokerstars tournament series, this will not be a problem - they are converted into regular tickets of the corresponding denomination.
Being in the Main Event of the entire Pokerstars tournament series through the Spin-n-go is quite realistic.
But, as usual, will have to play a decent amount of tournaments.
In order not to lose precious concentration, we advise you to get a simple poker program ChangeMyHud.
It switches your HUD Pokertracker 4 in automatic mode and you will not lose time on manually switching between modes.