Holdem Manager 3
Finally, a new version of the most famous poker tracker - Holdem Manager 3! The most advanced tool for collecting and analyzing statistics is now available!
from 60.00$
Note! You can upgrade from Small version to Pro version, as well as renew your subscription for maintenance and updates, only through the developer's website!
Whether you are a casual player or a professional, Holdem Manager 3 was designed and developed by poker players and for poker players with a simple goal of helping you improve your results through more informed decisions.
The HM3 hand database is constantly updated as you play hands and we simultaneously overlay (directly on your tables) key database stats on your opponents. This overlay is known as the HM3 heads-up display ("HUD"). Select from several pre-configured HUDs or build your own from the 1000's of stats in the HM3 database.
After your sessions, review your results or further analyze the play of key opponents by selecting from standard reports or build custom reports. HM3's report filtering capabilities for hands and situations is an industry standard in it's simple eloquence and amazing power.
There is a trial version for 15 days with no restrictions on limits. Download Holdem Manager 3 for free.
​​The Pokerenergy site is the official reseller of Holdem Manager 3, and by purchasing the program from us, you get the same license as if you bought it on the developer's site.
Key Holdem Manager 3 Features:
Heads Up Display. You can choose from a pre-configured HUD or build your own;
Situational Views. Key situations that you commonly analyze are presented as collections of several mini-views within a single dashboard.
Replayer. Use the visually simple yet amazingly powerful HM3 hand replayer to review your sessions, mark hands or add opponent notes.
Live Play View. The «Live Play» dashboard combines several key areas of feedback that allow you to easily monitor your sessions.
Powerful Hand Filters. Industry leading hand filtering tool allow you to quickly and easily find hands of interest.
HM Apps. HM3 Apps extend the capabilities of HM3 with several add-on tools.
Post Game Analysis. Powerful tools and filters allow you to easily review all aspects of your results.
Visual Opponent Feedback. The Graphical HUD overlay gives you an insight into the players you are playing against.
Supported Sites & Languages. HM3 supports more than 12 major poker sites and 14 popular languages.
Show more ↓
Pokerstars
iPoker
Bovada/Ignition/Bodog
888Poker
Microgaming Poker Network
BOSS Network
Merge Network
Full Tilt Poker
Winning Poker Network
Winamax
Peoples Poker
PPPoker
Poker Kingdom
Does the Holdem Manager 3 have a free trial version?
Yes, there is a trial version for 15 days with no restrictions on limits. Download Holdem Manager 3 for free.
Installation and Setup
Detailed instructions for installing and basic program settings are available here.
What Are Holdem Manager 3 Apps?
Current HM3 Apps:
NoteCaddy;
Table Ninja II;
Hand Grabber.
How does the Small Stakes version differ from the All Stakes?
Holdem Manager Small Stakes works on limits up to NL50 (no limit hold'em), Limit Holdem 0.5/1 and tournaments with buy-ins up to $ 22 included.
Delivery time
Up to 24 hours, but on average 1-2 hours.
Delivery method
The license key is sent to the email from the developer.
On how many computers the key is
The key is provided on 2 computers.
What Is The Graphical HUD?
The Graphical HUD is a new visual HUD that comes with Holdem Manager 3. You can enable it from the tray icon right click menu by selecting "Use Graphical HUD" option.
The Graphical HUD is made of two main parts:
The circle part of the HUD shows main 3 stats: VPIP, PFR and Aggression % together with players Name and blue line for number of hands.

In addition to the circle, there is another element called the Stat Line. In here you can see stat values expressed in percentages. There are few different stats available and you can switch between them using page buttons at the bottom.
To take a note on a player, mouse over the circle HUD and click on the pen icon.That will open the Note editor where you can save the note.
You can right click anywhere on the HUD to open the menu that allows you to turn off/on HUD elements and also open the Player Notes Editor.
(HM3 System Tray Icon) What Is HUD Only Mode?
The new HUD Only Mode allows you to close Holdem Manager 3 while you are playing live and hands will still import into your database allowing you to use a fully functional HUD with Holdem Manager 3 closed.
Maybe your computer is old and tired, this will speed up the overall performance on older computers.
When Holdem Manager 3 is in HUD Only Mode, a HM3 icon will be in your computer's system tray. This allows HM3 to use minimal PC resources while still providing a fully functional HUD.
Situational Views Overview
Situational Views break down the most common poker situations researched and provide a graphical representation of the data. This makes the data easier to read than a standard report and less filters can be used to achieve the exact data you are looking for.
All Report Filters can be used in Situational Views;
All Situational Views have data points that can be clicked to view more information.
Current Situational Views:
3-Bet;
​C-Bet;
River Play;
Tournament All-in;
(Tournament) Bubble Play.
Coming Soon:
Supported Sites & Languages
HM3 supports more than 12 major poker networks including:
PokerStars,
Microgaming,
iPoker Network,
Merge Network,
888Poker,
Boss Network,
Winning Poker Network,
Peoples Poker,
Winamax,
Bovada/Ignition/Bodog,
PPPoker,
Poker Kingdom.
HM3 is also supported in 14 popular languages, truly making HM3 a global choice for poker players. HM3 versions are available for the following languages:
Chinese,
English,
French,
Dutch,
German,
Spanish,
Italian,
Polish,
Portuguese,
Portuguese (Brazilian),
Romanian,
Russian,
Slovenian.
Japanese.
How can I pay for the Holdem Manager 3?
You can buy Holdem Manager 3 by Neteller, Skrill, PayPal, WebMoney, Yandex Money, Qiwi, Visa/Master Card and other payment systems from us, try Holdem Manager 3 for free and get a discount on the next purchase.
Holdem Manager 3 in action
New Features In Holdem Manager 3
Reports in Holdem Manager 3
Log in to the site in order to leave a review

I bought XM3 at small stakes. It's nice that I placed an order within an hour and immediately activated the license. XM3 itself is much faster with a large database than XM2. I liked that the choice of languages finally appeared - it is very convenient in those moments when youtrying to understand how program works. Taking filter settings directly from PT4 is also a great solution. But the idea with a subscription is not very good. It turns out that you pay for the purchase of XM3 for life, but you also have to pay extra for the service annually.

Holdem manager 3 is my third program from XM developers. I still remember starting to use Hold'em Manager 1, but did not buy it, as an updated version of the tracker with the second serial number was about to come out. But on XM2 I sat for an incredibly long time. From 2011 until the last weeks. I would have continued to use it further, but at the beginning of the year I came across an announcement that the developers are ending support for the outdated tracker in favor of HM3. I heard about the updated version of the tracker a year ago, but was in no hurry to switch to it due to numerous complaints about bugs. But there was nothing to do, I didn't want to be completely without statistics. I had to adapt. After a couple of weeks of use, the flight is normal. I am satisfied with the speed of loading hand histories, the speed of switching HUDs and almost got used to the new interface. The main drawback for me is still purely theoretical - the need to pay annually for service and support. Still, the previous approach impressed me more, where I paid 1 time and use the program until the end of the century (or, as in the case of XM2, from 2011 to 2021)

В прошлом году только начинал играть в покер. На одном из обучающих покеру сайтов (не уверен, что можно размещать здесь ссылку, но в названии ресурса есть слово стратегия) задал вопрос: "Какую программу для покера следует брать в первую очередь?". Большинство игроков однозначно посоветовали начать с софта для сбора статистики. Далее пришлось выбирать на каком из них остановить свой выбор. Благо у HM3\PT4\H2N\DriveHUD оказались бесплатные пробные версии. В итоге выбрал HM3. Во-первых, он работал быстрее всего и не возникло проблем с багами; Во-вторых, подкупило наличие русского языка. Программа непростая и требует сильного погружения, поэтому то, что не нужен был словарь - огромный плюс. В-третьих, на первых порах огромную пользу приносил графический HUD. Да, информативность это всегда +, но когда у вас 9 строчек по 6 статов в HUD, то голова просто взрывается. Несправедливо будет не упомянуть и о недостатках. Главный из них - появление платной подписки со второго года. Рассчитываешь, что заплатил за программу один раз и навсегда, но для обновлений потребуется и подписка. Другой неприятный момент - встроенное приложение NoteCaddy до сих пор не довели до ума. Хотелось бы поскорее готовый продукт использовать, а не сырую бету. В итоге - благодаря HM3 мне удалось поднять игру на новый уровень, побить NL2 в первый же месяц, пройти NL5 за 2,5, а сейчас закрепиться на NL10. Вложение окупило себя уже десяток раз, а дальше польза будет только расти. Приятным бонусом при покупке ХМ3 здесь стала бесплатная Flopzilla Pro. Всегда приятно убить одним выстрелом двух зайцев.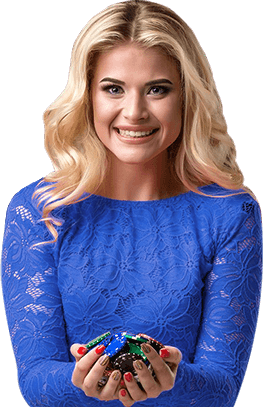 Keep up with all the news
Subscribe to the newsletter to be the first to learn about upcoming and current promotions and discounts of our store