How to get StarsCaption for free?
19.09.2023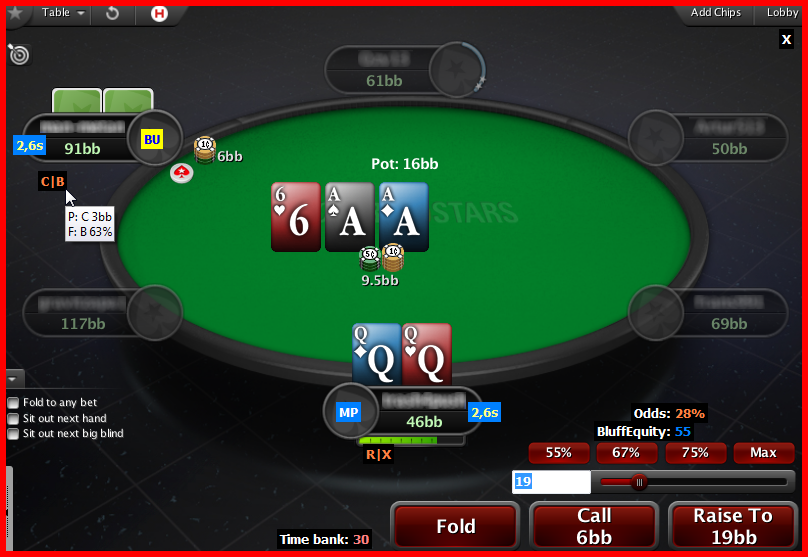 Since August 2019, PokerStars has allowed no more than 4 tables to be opened in cash. Many pros are used to playing significantly more windows, so the PS decision disappointed them. The way out of the situation was simultaneous play in several rooms. To successfully play in different places, you need to minimize the routine actions at the table. This problem is taken care of by the auxiliary program StarsCaption.
What can StarsCaption do?
StarsCaption allows you to spend long sessions with maximum comfort. While playing, you are less distracted by technicalities and stay focused longer for plus actions. Here's what StarsCaption does:
shows stacks at the table in big blinds;

automatically distributes windows across your monitor screen;

assigns hotkeys;

sets fixed bet sizes for preflop and postflop;

displays a built-in HUD with useful information;

blocks poker room pop-ups;

recolors the table frame depending on the conditions you set.
Let's take the built-in HUD as an example. During a game, it displays: the opponents involved in the game and their positions, all previous actions at the table, SPR, and pot odds. In tournaments StarsCaption additionally displays information about: blind level, average stack, ITM zone, number of remaining players, current position in the tournament.
How to get StarsCaption for free?
The auxiliary program works for free at limits up to NL10 and in tournaments up to $3. To use StarsCaption at higher limits you need a license. It costs $25 per year. If you sign up for an annual subscription to GTO Wizard or Hand2Note, StarsCaption is free of charge. In case of the tracker, the version doesn't matter: we give you the assistant program for H2N Asia, H2N Edge and H2N Pro.
We publish all great offers and catalog updates in the PokerEnergy telegram channel. Subscribe so you don't lose +EV.