Does H2N work in the PokerBros mobile room?
17.03.2023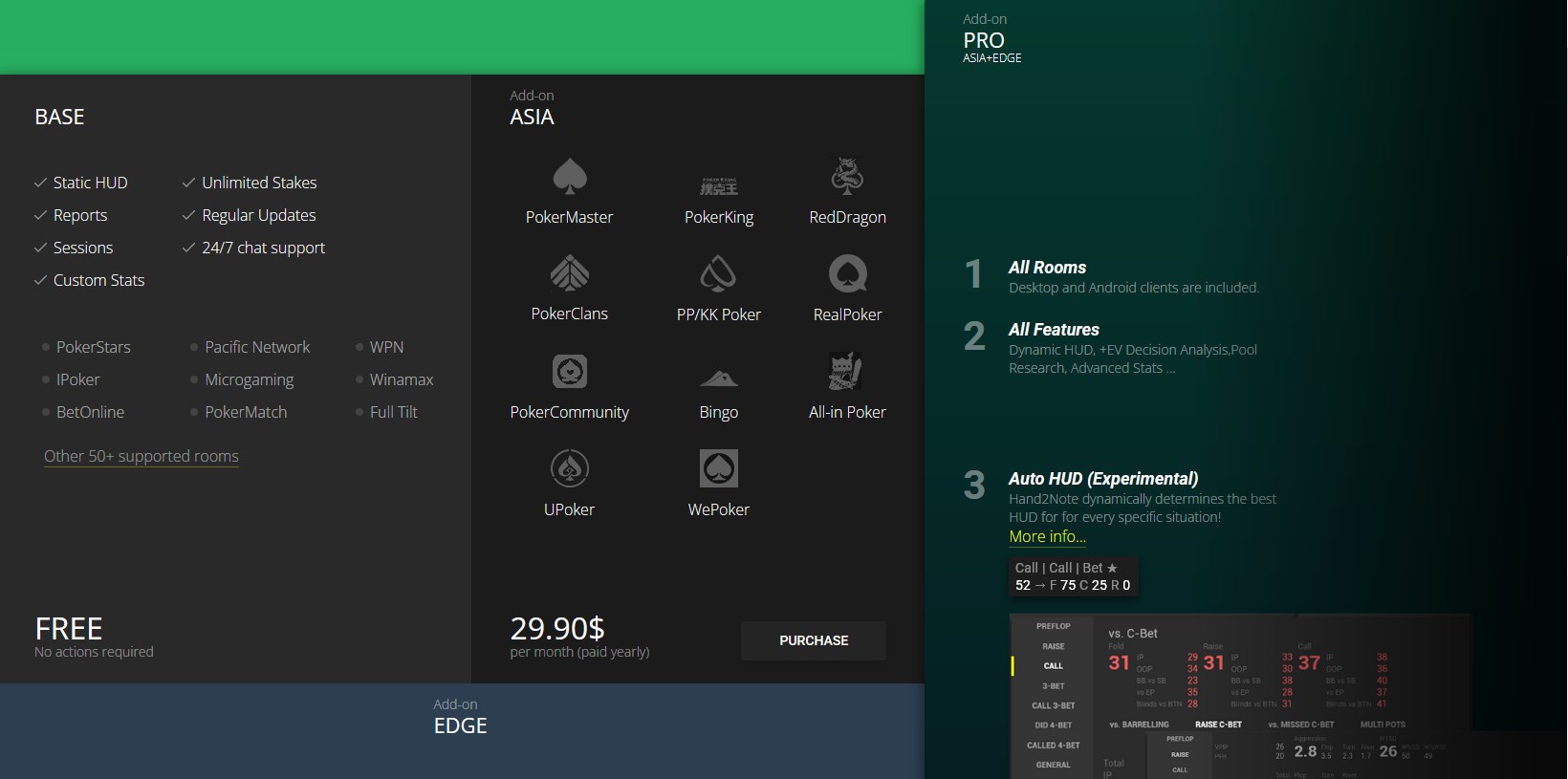 There is no exact information about PokerBros traffic. PokerScout does not track the data from there, and the system of closed clubs excludes measurements. According to experts, PokerBros cash traffic is higher than in any other room, except GGPoker. More and more players are going to the mobile app. Many are stopped only by the lack of statistics. Does Hand2Note support playing with statistics on PokerBros?
How to display stats on Hand2Note while session at PokerBros?
In the early days of mobile apps, there was no talk of playing with stats. All the amateur hunters played from smartphones. Later, Android emulators appeared, allowing to run the mobile applications of PokerMaster, PPPoker and PokerBros on PCs. Computers made it possible to display statistics and HUDs while playing.
There are two ways to play with the tracker in mobile apps. The first involves a paid subscription to H2N, the second needs a special converter. Let's look at each one separately.
1. Directly. Hand2Note poker tracker can display statistics and HUD in mobile applications by itself. A paid subscription to H2N Asia is needed for PokerBros and other Asian rooms. As of March 2023, the tracker supports 14 mobile rooms, including: PPPoker, Suprema Poker, Upoker, ClubGG, RedDragon, and X-Poker. Direct stats output to Hand2Note costs $40 per month.
2. Using Asian Converter. Converter provides statistics and HUD with free version of H2N. The developer will give you a free trial on request.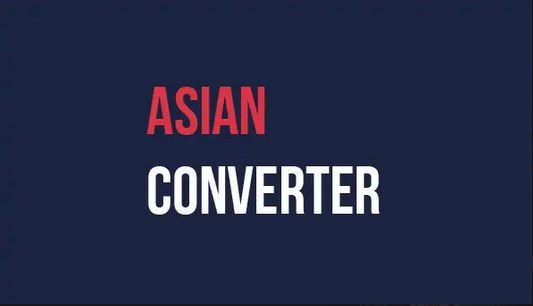 Converter unlocks some of the paid features of the mobile app
Asian Converter costs $35 per month. At a distance of several months, the "Converter + basic Hand2Note" bundle is more profitable than the H2N Asia subscription. For example, the price of a six-month Asian Converter license is $159, while a paid Hand2Note Asia subscription is $239. There are additional arguments in favor of the converter.
What are the benefits of Asian Converter on PokerBros?
Despite the word "converter" in the name, the software does more than just convert hand history into a tracker-understandable format. Additional benefits of Asian Converter:
unlocks tables forbidden for emulators;

assigns hotkeys;

bypasses locks and bans in applications;

displays pot odds;

collects hands in Run it Twice situations;

integrated with NiceHandOmaha, which allows you to display dynamic statistics at PLO tables;

supports play on 4 tables PokerBros from one account;

saves hands with the odds of the game amounts (stacks, pots, bets).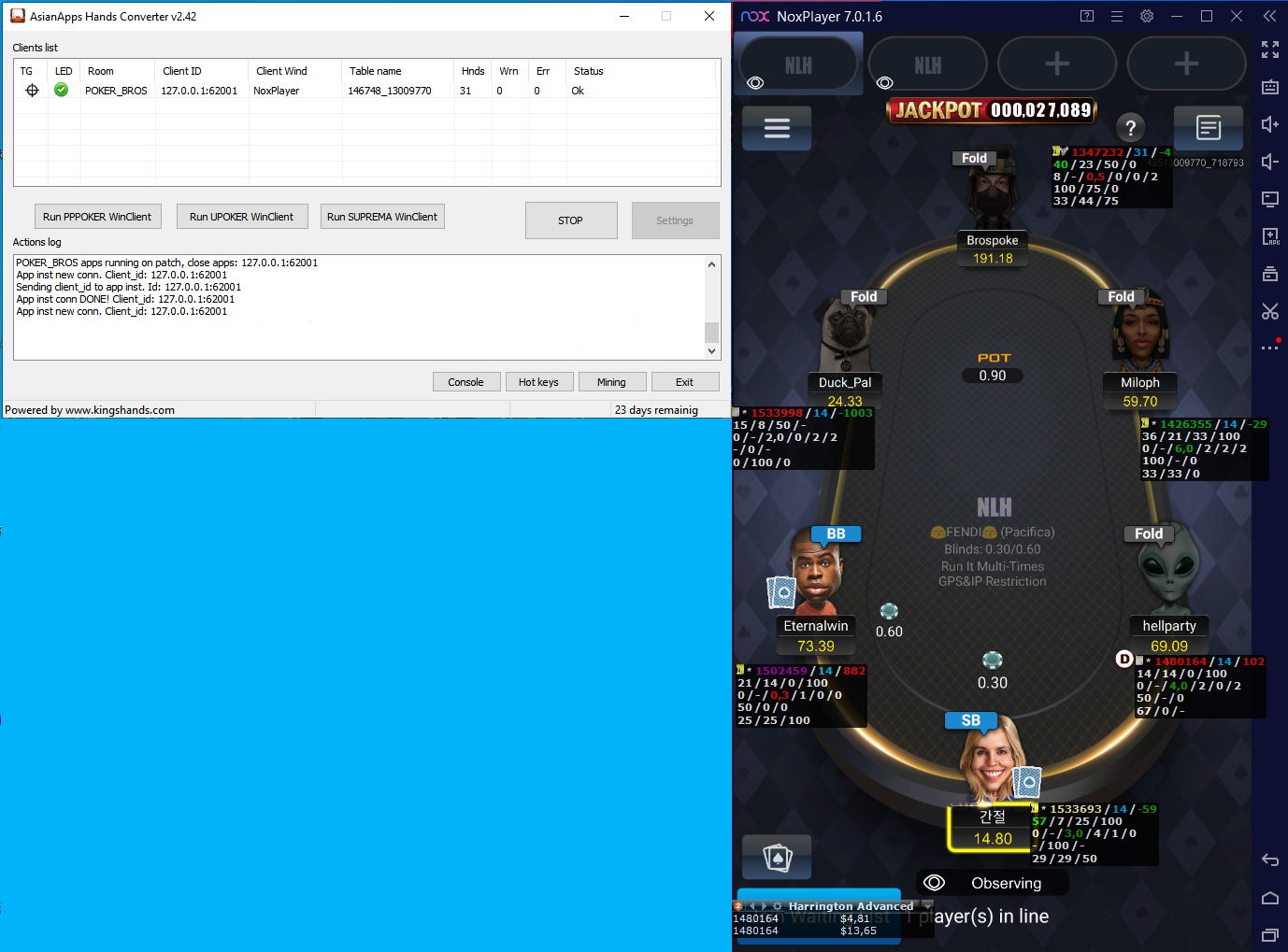 Information about setting up the emulator and converter is available on the official developer's website
The converter also solves the problem of inaccurate conversion of hand history from mobile applications. Without Asian Converter, H2N lumps hands from different applications into one "pile". It's inconvenient to analyze it, and there is no good way to sort hands in Hand2Note. The converter arranges all hands in folders of corresponding rooms.
Why is it profitable to buy at PokerEnergy?
Two factors in favor of our shop:
1. Bonus points. For each paid product we give bonuses. Spend them in your next orders and save money. Exact number of points see in loyalty program.
2. Free software. Part of the catalog goods are presented in the "Promotions" section. For the purchase of some programs we give others for free. For example you get 12 months of Power-Equilab for free when you subscribe to Hand2Note for 1 year.
All catalog updates and good deals are published in the telegraph channel PokerEnergy. Sign up to not lose +EV.