How to play PokerStars in browser?
05.05.2022

Popular poker rooms offer their players convenient and modern clients for PC. Many of them make a big bet on mobile poker, so they release and support separate solutions for smartphones. But the play in the browser is more and more difficult to find in online poker. It is offered by TigerGaming. 888Poker and Red Star Poker. What about PokerStars?
Does PokerStars have a browser-based game?
PokerStars has been the flagship of modern online poker for almost two decades. One of the main reasons for its popularity is its great software. None of PS's competitors offer such a convenient and reliable poker client. This is true for the desktop version as well as the Android and iOS clients. It seems logical that PokerStars should offer a browser-based game as well? Actually, no - PokerStars has refused to play through the browser.
The absence of poker without downloading the client is a conscious decision of the management of the room. Until 2016, PokerStars allowed its customers to play through the browser. Poker through the browser has only one advantage - it does not need to be downloaded and installed. But the disadvantages of flash applications at once a few:
Slow down the game. Players with PCs and even smartphones were physically unbearable to sit at the tables with their opponents using web browsers. All because of the constant freezes and disconnects. Imagine yourself in the place of a professional player who has to wait for his opponent's move for 30-40 seconds. The whole hand, from preflop to showdown, can take 5-6 minutes. That's an eternity by the standards of online poker.
Unreliable. A stand-alone client offers better protection of your personal data and money than a web browser. If not, all information is stolen in just one click on a malicious link or banner. Users who save their passwords in the browser for automatic login are especially at risk.
Fewer features. The client for PC and mobile application support multitabling. It is not possible to play at several tables in a web browser. Yes, and they do not support all disciplines and types of poker. Another limitation is that neither support programs, nor statistics software works when playing in the browser. Playing without statistics you reduce your profit.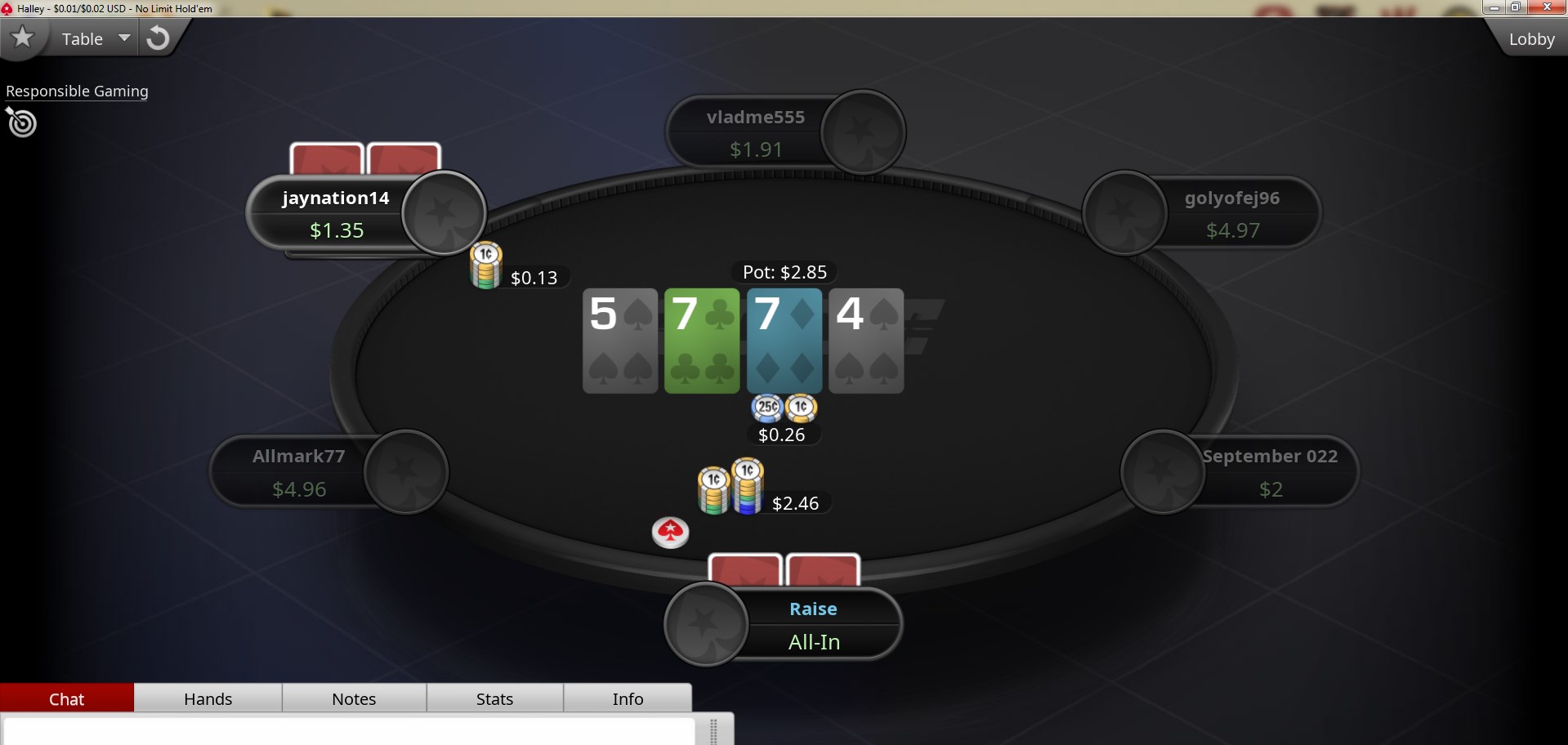 The appearance of the tables is great for long and successful sessions
Many poker sites have information that PokerStars allows you to play through the browser. Such a contradiction is not the fault of the authors - just in the texts did not make relevant edits.
What to replace poker in the browser?
The obvious replacement is a mobile app. Smartphones have long been an integral part of human life, so most rooms have released mobile versions of their clients. Many of them are by far superior to any browser solutions. Many settings, access to all disciplines, the possibility of multi-tabling - all these factors speak in favor of mobile applications.
Another option is a client for PC. If you can not use the desktop client because of another operating system, such as Linux, then explore the possibilities of the Wine emulator. It's capable of running 28,502 Windows apps on Linux as of early May 2022.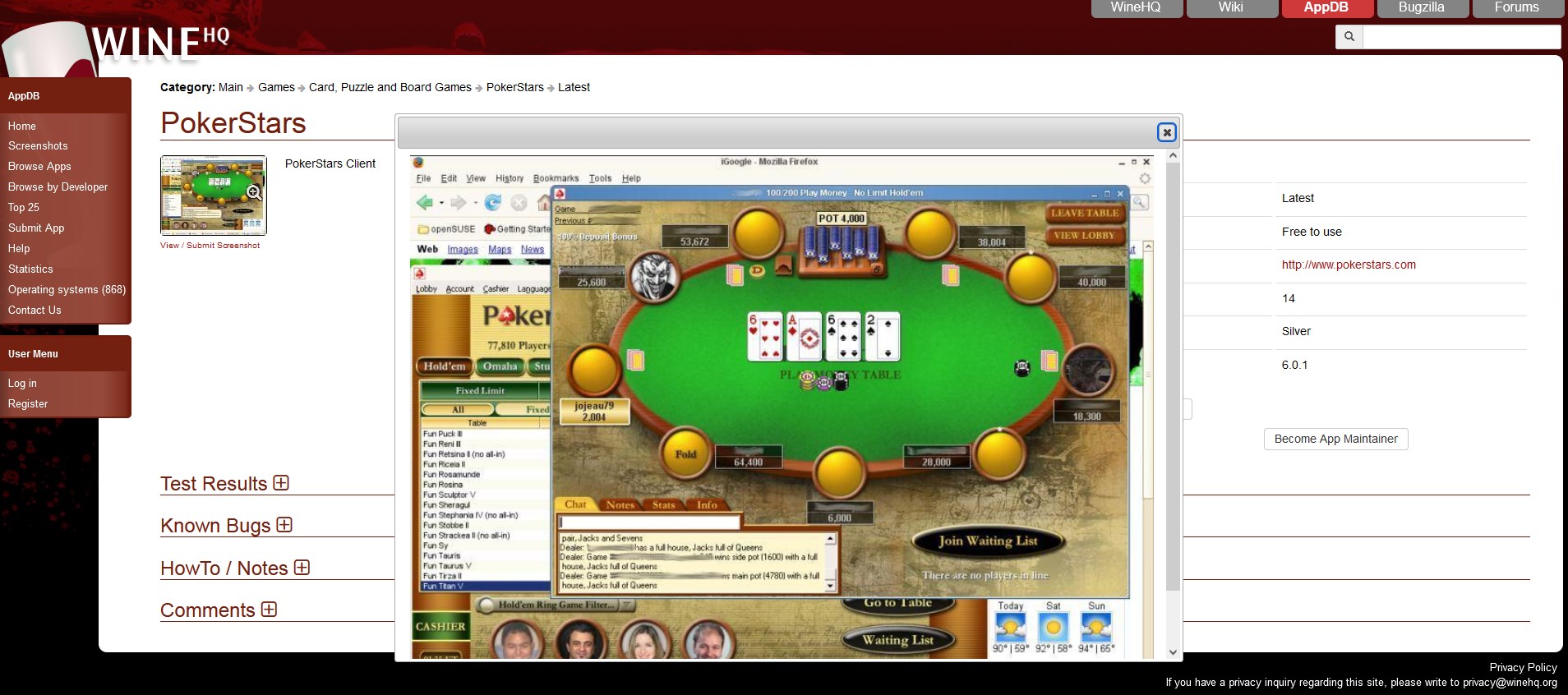 But the Wine database still needs to be updated more often
The PokerStars client is among them. In Windows you can make folders and programs invisible. This solution will suit those users who access the browser for conspiratorial reasons.
Another way to replace PokerStars in the browser is to pay attention to another room or network, where there is a game through flash applications. Unibet Poker, Chico Poker rooms, and the iPoker Network would love to welcome new players. Even more and give bonuses on top for it.
How do I install the PokerStars mobile client?
The easiest way to download the mobile client is from the official PokerStars website. The button with the download is available on the main page of the room. The application works on both Android and iOS. Its weight is 112 MB. But on Google Play and the App Store is only a free version: you can not play at the tables for real money.

Smartphone poker is a great way to spend your time
Installing the client is automatic and takes a few minutes. After its completion, you need to log in to your account with a username and password. If you are new to PokerStars you will need to register first. See the step-by-step guide on how to sign up in our article "Is there a demo game at PokerStars?".
How do I install the PokerStars client on my computer?
It should take no trouble at all to install the PokerStars software on your computer. Go to the official site of the room and download the desktop version. The PokerStars software supports both Windows and MacOS. Once the installation is complete, enter your username and password and start playing. If you don't have a PS account, follow the instructions in the previous paragraph: registration on mobile devices and PCs is no different.
What useful programs work for free on PokerStars?
Playing without statistics and auxiliary programs is one of the main problems of poker from the browser. Poker is a game with incomplete information, so no one in their right mind would refuse additional data on opponents. PokerStars is loyal to the play with statistics and still does not prohibit the use of poker trackers. The list from the PS official website points to 62 allowed programs. Of the free ones, the most useful are StarsCaption and Hand2Note.
StarsCaption. Auxiliary program for poker, which greatly simplifies the life of the players. Among its main features are:
Built-in HUD;

Automatic layout of tables on the monitor;

Betting profiles for all kinds of situations;

Blocking of pop-up windows in the room;

Increasing fonts;

Hotkeys;

A huge number of setup for layouts.
StarsCaption works without any restrictions on limits up to NL10 (in tournaments - with buy-ins up to $3).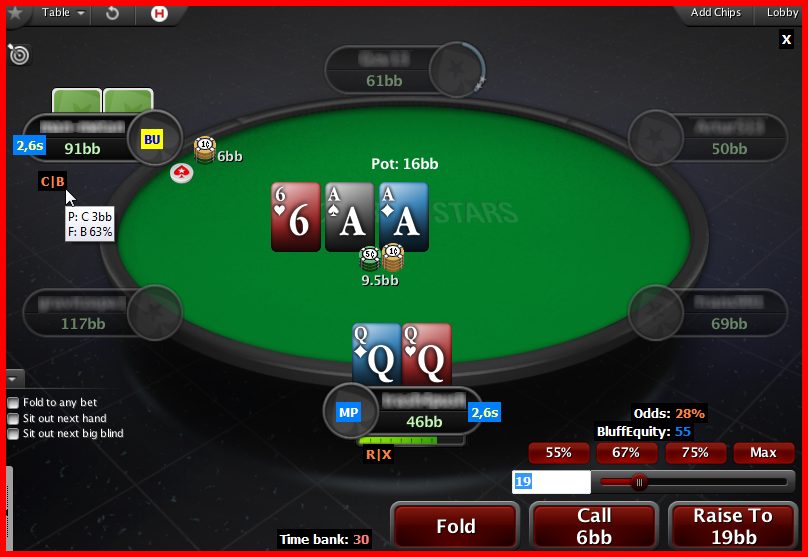 The software is constantly being updated and supplemented
Hand2Note. Software for gathering statistics and HUD output in real time. The main advantage of H2N over its competitors in the eyes of newcomers is that since the fall of 2019 the tracker has a free basic version. Thanks to this, new players can already collect and use hand history at the start. This is a double benefit: they win more through exploitation and can analyze their mistakes.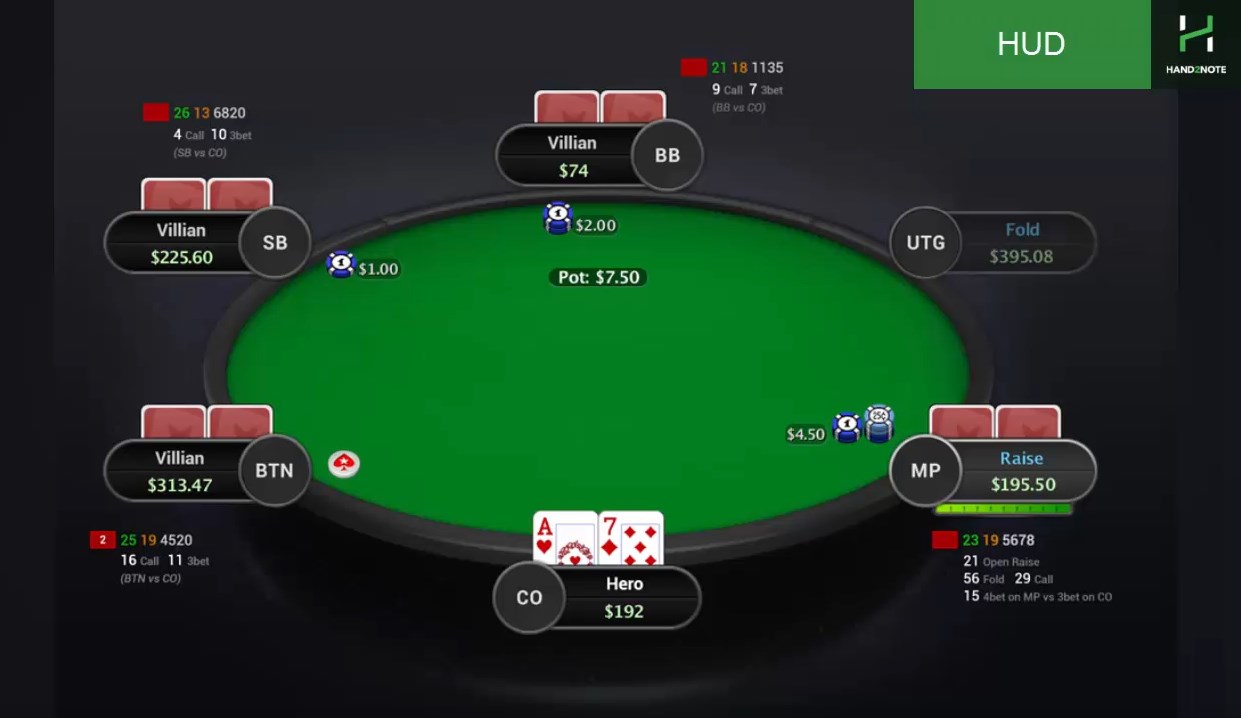 In the coming months Hand2note will undergo a major upgrade and the tracker will become even better
The free version of Hand2Note is available on the official website of the program. If you ever want to upgrade to a more advanced version of the tracker, specify H2N10NU and get a 10% discount. It applies to any version and any subscription term.
Why buy software from us?
Buying software at PokerEnergy is profitable because of the bonuses: we give points for each product, which can be used in the next orders. This allows you to save money. Another benefit is the offers from the "Promotions" section. With the purchase of some products we give programs for free. For example we give StarsCaption as a gift for a year subscription to Hand2Note Edge.
To not miss out on great deals and exclusive bonuses, subscribe to our Telegram Channel.