Tournaments 6+ Holdem got to SCOOP
15.05.2019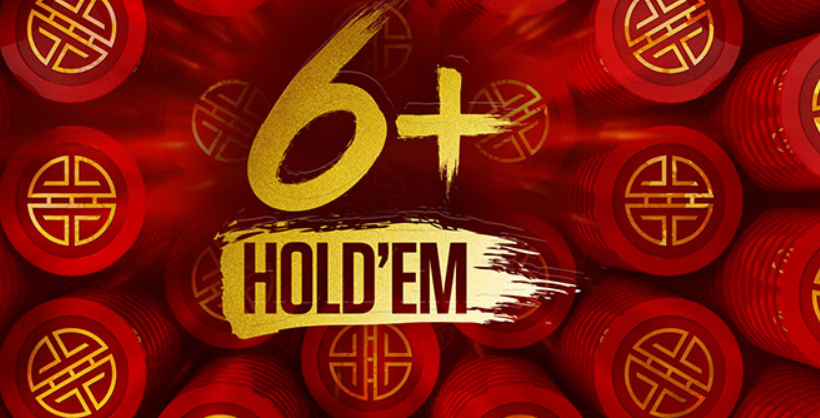 The epic tournament streak at Pokerstars continues to thrill the minds of professional poker players and outsiders alike. To the fabulous guaranteed prize pool of $ 75,000,000 (a record for an online poker series), which certainly attracts attention, there are other curious factors that increase interest in playing at Pokerstars.
One of the most significant arguments allowing Stars to outperform competing tournament series held over the same time span is the wide variety of poker disciplines featured on the SCOOP 2019 schedule.
Among them you can see such outlandish tournaments for most other rooms in:
HORSE;
8-GAME;
Razz;
Stud Hi Lo;
Heads up;
5-Card PLO.
Moreover, not only are these tournaments unusual in themselves against the background of complete disregard for atypical lobby disciplines in other poker rooms or networks, but they also have a decent prize pool. All this together creates a situation where regulars from more exotic disciplines can really determine the world's strongest player in this kind of poker.
This year's novelty in the Pokerstars tournament grid is short deck poker tournaments. The contradictory success of this discipline causes a lot of gossip, but it should be noted that 6+ Holdem is almost the only experimental game that stuck in the Pokerstars lobby for a long time and does not plan to leave it. It is ironic that the only new discipline that managed to take root from the host of less fortunate brothers-offspring of the dark geniuses from Pokerstars was not invented by the Stars themselves. Moreover, it is becoming obvious that it will receive more and more development and spread both online and offline. The tournaments announced for May 17 are the clearest demonstration of the movement in this direction.
The introduction of short deck poker tournaments at SCOOP 2019 is a great excuse to get CombCalc6Plus and start winning on a fledgling soft field. It will not be superfluous to train the skills of quickly counting outs and pot odds, as well as understanding equity. Ace Poker Drills poker program was created especially for this. This poker software will allow you to easily get the much-needed advantage over your opponents for a profitable game and will not leave them a single chance.
SCOOP-2019 itself started yesterday. The results of the most significant yesterday's event look like this: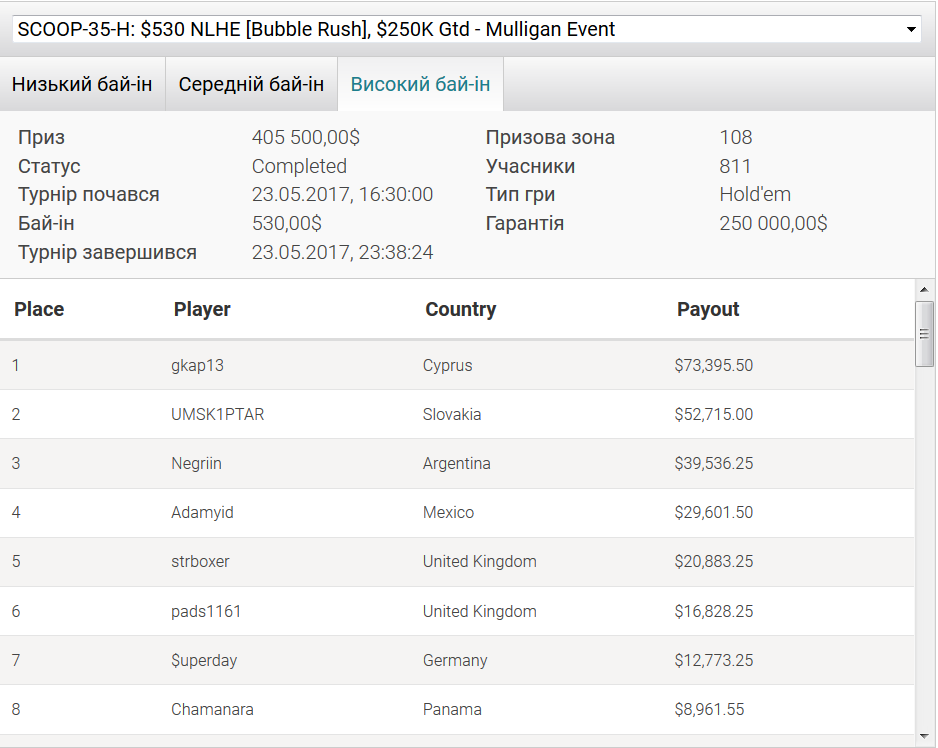 ​