Pokerstars banned in Switzerland
11.07.2019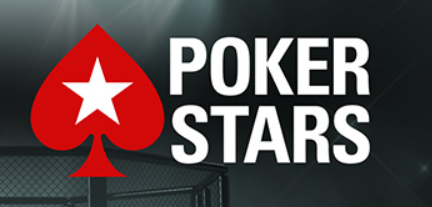 New unpleasant news for all fans of poker - Pokerstars leave the Switzerland. Starting July 1, the game at Pokerstars became unavailable for representatives of this alpine country. The reason has traditionally become changes in legislation that were adopted last year, entered into force in January 2019, but had a slight transition period of 6 months.
For a long time in Switzerland, the legal status of poker and the mechanisms for its regulation were not clearly defined at the legislative level. Now these times are over. The main novelty in the law on gambling is the need to obtain a license for online poker operators. Switzerland choosed the American way: any poker room or network to work in the country will need to conclude a cooperation agreement with the local casino.
Partypoker and iPoker left Switzerland first
Many online poker brands left the market at the beginning of the year. Among them were Partypoker and iPoker. Pokerstars continued to work throughout the transition period, hoping to have time to conclude an agreement with some local casinos. An additional incentive was the temporary monopoly position due to the self-withdrawal of competitors. However, despite all the attempts, even Pokerstars failed to stay on the Swiss poker market.
It is expected that sooner or later, the right partner will be found and the Pokestars will be able to fully return Switzerland to the poker family. It is possible that the citizens of the country of "chocolate and banks" will already play in Europool PokerStars. The option of returning to the common pool is not excluded. Swiss legislators have made it clear that they are not interested in creating another poker reservation.
Tilt Breaker save your Bankroll!
Events in poker develop dynamically. Even when it is not a question of playing cards directly at the tables. The amount of stress and anxiety is constantly increasing. Pressure due to loss, uncertainty about tomorrow, worry about your place in this world - everything literally pushes the poker player out of the comfort zone. This, of course, can not affect the results of the game and the psychological state of the poker player. And where there is excessive psychological pressure, there is also tilt. Remember how, because of tilt, you lost everything that you managed to gain during the session, several game days. It is possible that there were periods of tilt, when you were left with nothing and finished a good month in a big minus. Loss of appetite, self-respect, a broken mouse is only a small part of the problems that can be caused by tilt.
But there is one proven tool that will save most of your profit and prevent trouble from happening - this is the Tilt Breaker poker program. Inexpensive and very easy to set up, but with extremely useful features. Just think about how much you are losing in the state of tilt and how long do you have to work in order to compensate for these moments of blurring the mind? Everyone is aware of the fact that the player's total profit per year can be conventionally reduced to the sum of his 10 most profitable and 10 most negative sessions. But what will happen if instead of a large bay in 10 disgusting segments, you will have only 3 of them? Thousands of dollars in net profit earned from scratch thanks to Tilt Breaker acquired in time and enabled.
The program simply will not let you lose more by blocking access to the game until the moment when you will be able to show good poker again. The Tilt Breaker program has an absolutely free trial period of 15 days. Do not miss your chance to take tilt under control and email us right now. And today, Tilt Breaker poker software will start helping you not to lose too much, thus earning!