Partypoker banned a new batch of bots - July report
19.08.2019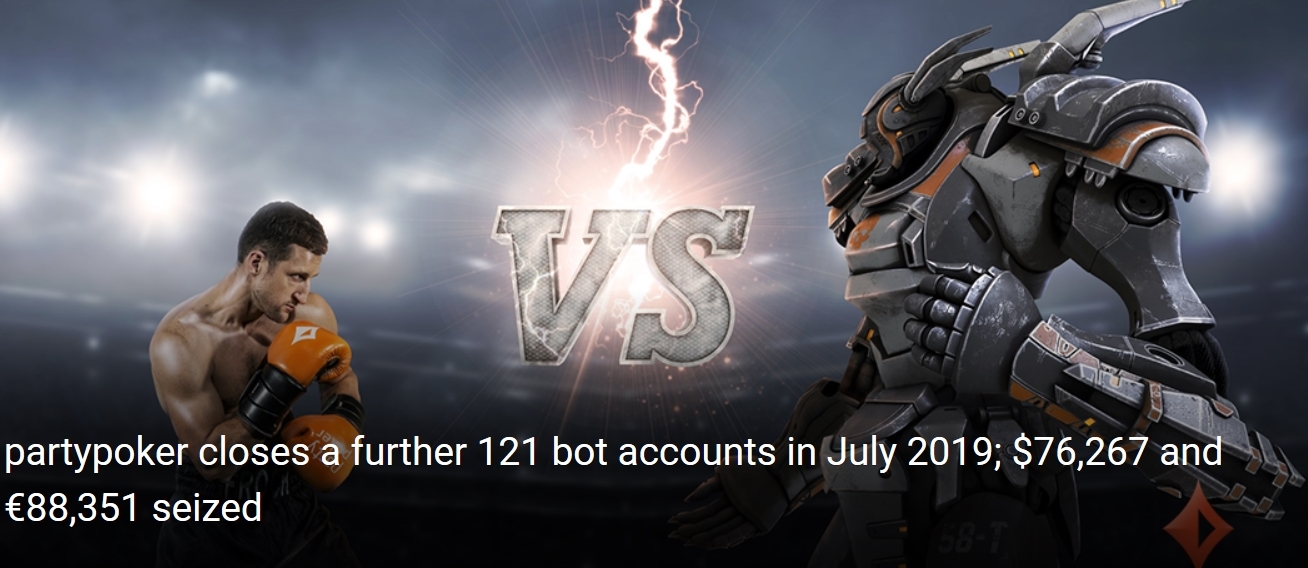 Partypoker is a very versatile poker room. First, they challenge Pokerstars, creating attractive conditions for players with promotions, rakeback and extremely tasty guarantees in the tournament series. Due to this, it is possible to lure a decent number of regular poker players. After that, the Partypoker management decides to completely abandon the ability of players to use trackers during the game. This caused the opposite effect - the outflow of regular players. The poker community expresses a very strong disapproval of the "brilliant" innovation. Along the way, it becomes clear that without preserving the history of the hands of players, it will become incredibly difficult to fight scammers and their bots.
Here leader Rob Young comes up with a brilliant idea - the establishment of the special non-profit organization «Fair Play». It should unite all poker players, leaders, owners of poker rooms for a common goal - the fight against swindlers. The only problem is that the official website of Fair Play illegally used the logo of another company. This caused the site to freeze. An awkward start for an ambitious dream.


However, we will give Partypoker its due, they succeed in something in the confrontation with crooks and bots. Monthly reports on the number of bans with the return of money to victims is the best confirmation. A July report was released a couple of days ago - 121 accounts were blocked in a month. We note a significant increase in the number of players caught in a dishonest game, because in June they issued 67 bans. Either Partypoker has significantly improved the method of detecting bots, or swindlers have decided to massively "probe" the work of the poker room in the absence of statistics. It is curious that a larger number of accounts were closed at Partypoker.com, but the earnings figures by European swindlers with Partypoker.eu were higher (€88.451 against $76.267).
The second indicator on the number of blocked accounts at Partypoker, starting from the first sweep (277 bans).
Simple GTO Trainer - Useful Trainer for Partypoker Players
Due to the ban on the use of trackers, Partypoker has become more attractive not only to swindlers. Another category of players that has become more profitable to play here is followers of the game theory optimal. Due to the balanced game, you can win more and can easily do without statistics and hand histories. The Simple GTO Trainer poker program is designed specifically for your training in the wisdom of the GTO in an understandable and convenient way. It allows you to qualitatively prepare yourself for the game without statistics. The Simple GTO Trainer program has a free version with no restrictions on the period of use (makes calculations for the turn and river).
Order a Simple GTO Trainer now and receive Energy Points that will save you money on your next purchase at PokerEnergy!