Partypoker MILLION,Tickets Replacement by T$ and New Diamond Club Hero at Partypoker
24.10.2019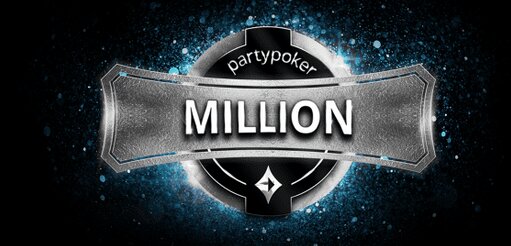 Partypoker seeks to regain positions that were lost many years ago. Most updates and new products are welcomed by the poker community. Although the ban on using trackers and collecting hand history still annoying. Making decisions about the implementation of certain ideas through open voting in social networks also provokes approval. What news did Partypoker prepare for us in October?
Partypoker MILLION every week
For a very long time, the only poker room where you could count on a fight for a million on a regular basis was Pokerstars. Large tournament series are left out of the picture - we are talking about weekly poker events. Partypoker is now correcting this omission with the new ambitious Partypoker MILLION. Party management decided to break the "millionaire tournament" into several gaming days. The buy-in to it is only $215, and the prize pool is $1,000,000. A risky move, especially knowing about the frequent overlays that happen on Partypoker tournaments. But deserves respect.
T$ will replace tournament tickets
One of the key problems of tournament poker at Partypoker players called tournament tickets. Their validity period was limited and they constantly remained unused. Starting November, the winners of the Party satellites will be credited with tournament dollars rather than fast expiring tickets. They will be valid for 12 months.
Second member of Diamond Club Elite
The new hero of the Partypoker loyalty program became Joaquin "Educ4p0ker" Blanco. He received the coveted status when playing Spin&Go tournaments. Wealth and fame as well as honor and respect for Diamond Club Elite.
Partypoker banned bots. Again
In October, a new Partypoker security report was released on regular cheaters who caught bans.They closed 16 accounts and returned $13,500. The sharp decline in the number of disqualified players in comparison with previous months is striking. Apparently, all cheaters are in ban.
Don't forget about the useful poker programs that you can use at Partypoker. Yes, we are about PartyCaption. A decent rakeback Partypoker has to multi-tabling. And multi-tabling, in turn, causes the need for PartyCaption.