Multitabling is a quick way to increase your poker profit!
17.08.2019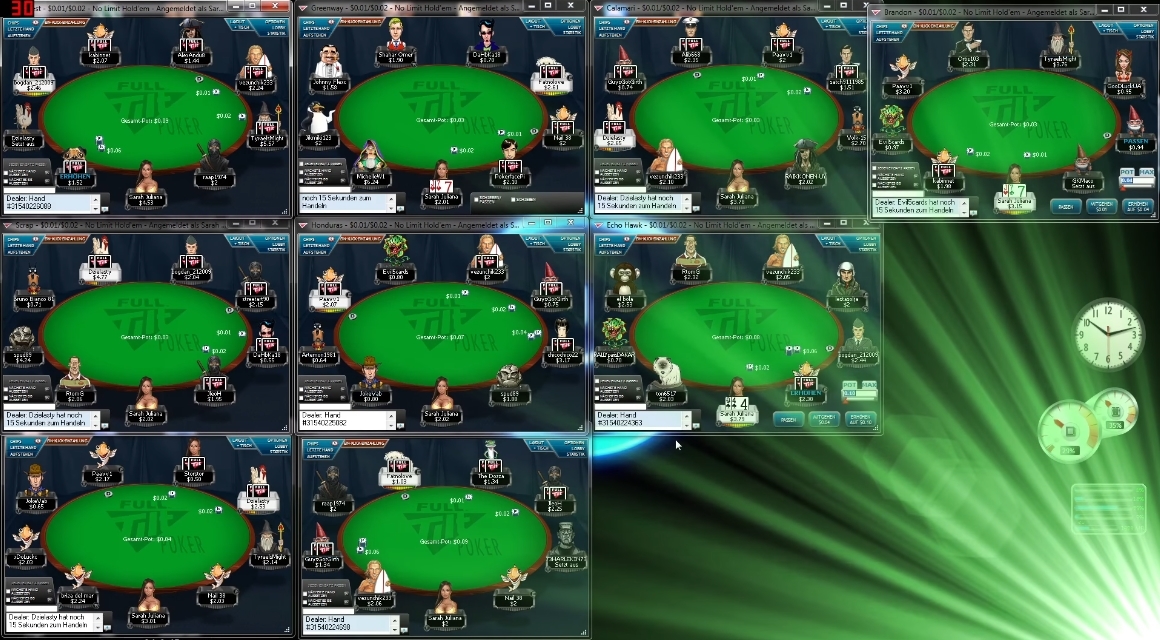 Poker is a boring, monotonous and routine game. Not the most obvious first sentence in an article on a poker site, right? The fact is that one hand at the poker table can last 3-4 minutes (especially true for 9-max tables) and cause a strong loss of interest in what is happening along with frank boredom. First of all, this is true for live poker, but there is a place to be online. You can save the situation and make poker interesting with the help of multitabling.
Multitabling - a game of poker at several tables simultaneously. Other reasons for switching to a game at more than one table may include:
The desire to increase your profit per hour;

Faster to clear the bonus from the poker room (most often on the first deposit);

Resist loss of concentration from a long wait.
Immediately make a reservation that a thoughtless increase in the number of tables played will not lead to anything good. You just start losing money faster. The transition to multitabling should be smooth and based on a solid foundation in the form of:
Good playing skills in most situations and knowledge of the basics of poker strategy;

Stable positive results at a distance.
The increase in the tables to be played should be phased: you are good at one table, open the second. Having time for two - you can go to the game at three tables. Avoid sudden movements in the form: "from 3-4 tables to 8-9." Otherwise, you will inevitably collapse.
How to make multi-tabbing more comfortable?
The increase in the number of tables played naturally leads to an increase in the number of decisions that you must make. Remember that you will not have any concessions from other players or the poker room due to the game at several tables. We didn't have time to complete the action - we got auto-fold and went into a sit-out.
However, there are a number of tricks and methods that make the game more convenient and comfortable:
1. In the client of most poker rooms (the recognized leader in software settings for yourself - Pokerstars), you can configure a four-color deck, hot buttons (hotkeys), automatic time-bank and re-buy.
2. Supporting poker programs that automate a large number of repetitive actions and save your concentration for important decisions (StarsCaption, PartyCaption, iPoker Tool).
3. Specialized topics (layouts) for multi-tabling (for Pokerstars it is HM Classic Theme, Midnight Passion Theme, Cube Theme), decorated in pleasant colors and devoid of unnecessary distractions.
4. Poker programs that enable you to track statistics about the game of opponents and allow you to display HUD with stats in real time. Statistics partially replace close observation of rivals and compensates for the absence of notes.
Conclusion:
Moving to a multitable game should be natural and consistent. Avoid hasty decisions in pursuit of explosive growth in the number of hands. Otherwise, you risk substantially all of your bankroll. Reduce the time of the gaming session - with multitabling, you will get tired much faster and will take more time to restore the thought process and proper concentration. Strive to develop the simplest and most effective lines, simultaneously rejecting complex and dispersive ones. And do not expect a multiple increase in profits from increasing the number of tables - multitabling does not work like that!