Holidays in Copenhagen for playing Spin&Go at Pokerstars
05.08.2019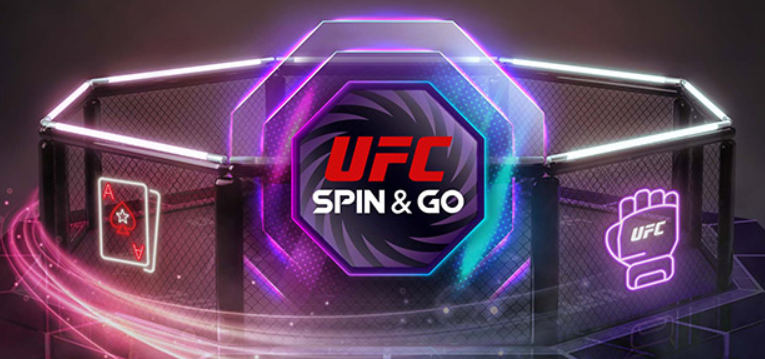 From August 1 to September 1, Pokerstars offers promotions in Spin&Go tournaments: UFC Fight Night tickets in Copenhagen are at stake. You need to plat Spin&Go for 10$. The prize package includes:
• Two round-trip airline tickets, as well as a direct transfer from the hotel to the venue of the next event from the UFC;
• Room for two in one of the best hotels in Copenhagen for 3 days;
• Two tickets to the UFC Fight Night tournament, which will take place on September 29th.
The likelihood of winning a package for two in the Danish capital is not amazing:



We will not dissemble, most likely, in the very first Spin&Go tournament for $ 10 you will not get the cherished tickets to Copenhagen. But for only 5,000 tournaments, the chance to be in the right tournament must be introduced.
We will not repeat the traditional conditions for obtaining visas, wearing Pokerstars branding, and the inability to exchange a prize for money.
Convenient layout - the key to fruitful grind at Pokerstars
Playing online poker is the easiest and most painless way to get rich quick! A paradoxical statement for any player with experience playing online, right? In fact, the life of a professional poker player is far from easy. Hours of enduring sessions, the need to constantly improve your level of play, disgusting negative turns of dispersion. All this does not look like an easy walk. Therefore, you should do the inevitable for multi-tabling poker as comfortable as possible.
One of the best ways to make grind more convenient is to use a more pleasant layout of the game table. Your eyes will be less tired, and your intellect will no longer be distracted by unnecessary details. HM Classic Theme will make your game at Pokerstars much easier and more convenient. Themes for Pokerstars are fully compatible with the Table Ninja 2 and StarsHelper poker software. At PokerEnergy you can choose any payment option that suits you - there are a lot of ways to do this. For each purchase, you will receive Energy Points, which you can use in the future for purchases and save your money.