Work your hand and get $ 1000 from 888Poker!
19.07.2019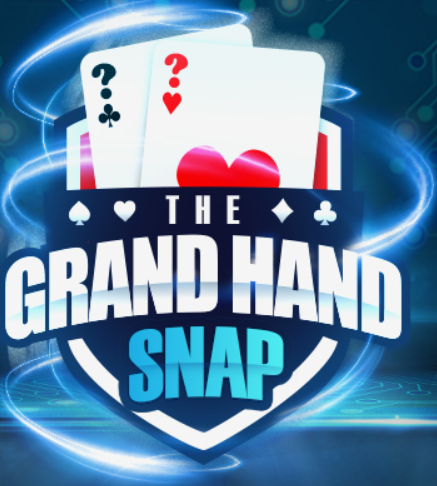 The poker room 888 has recently not been very active in attracting new players. At this rate, the achievement of the "heights" of the iPokera is just around the corner. It is likely that similar thoughts were also visited by someone from the 888Poker management. The result was the holding of the Grand Hand Snap Edition.
Exhaustive conditions for participation in the action from 888Poker:
• You must play at the fast poker tables (Snap Poker). Playing at regular cash tables, in MTT, SnG or other types of poker is not allowed;
• The minimum limit is Snap tables NL5;
• Daily hand of the day changes. Information about the current starting hand for today can be found with the help of a stock banner in client 888;
• Additional condition - the number of required wins with your hand comes to your email;
• For the assignment issued a special scratch card.
Prizes for completing the Grand Hand promotion task will be bonuses, cash prizes and freeroll tickets. Bonuses will have to wager. The size of the prize money will be up to $ 1000. A Grand Hand Freeroll of $ 2,000 will be held daily. The campaign will last until August 13 inclusive. The list of hands until the end of July looks like this: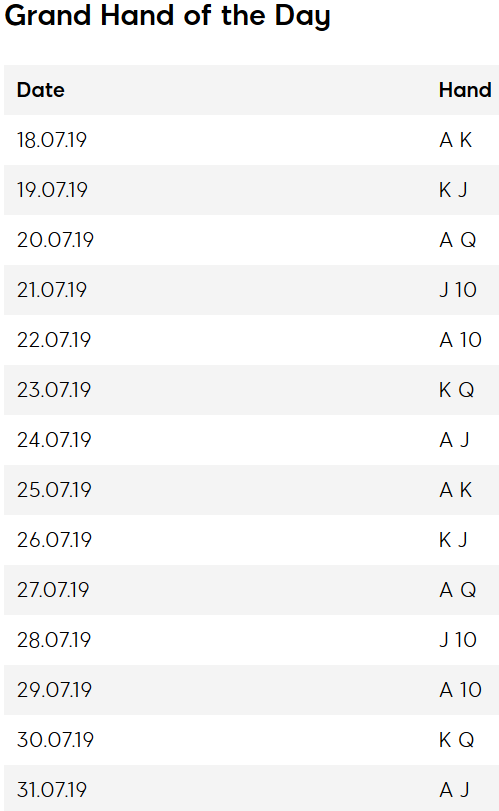 How to complete the Grand Hand mission at 888 every day?
The new campaign from 888 looks quite simple and straightforward. Successfully complete it can anyone on a daily basis. There is also a small reservation - the condition of the number of wins with a certain hand implies winning back large distances. Yet in poker there are 1326 combinations of starting hands. And here it is also necessary not only to get certain cards in your hands, but also to win the showdown. All these conditions together imply the need to increase the number of played hands per day.
Poker software 888Caption will help you to make the most convenient and comfortable multi-tabling. This wonderful poker program has a large number of useful functions: translation of stacks into the big blinds, automation of the choice of the size of bets, convenient location of tables on the screen of your monitor. Do not believe in its usefulness? Try it yourself absolutely free - 888Caption has a free trial period of 30 days. And on the limits up to NL10 inclusive - it is completely free on a permanent basis. The 888Caption poker program will cost you only $ 2 per month, and it will bring you tens (hundreds) times more benefits. Order it now and get Energy Points, which will save you on future purchases!