Best way to Powerfest from Partypoker
23.07.2019


Less than a week is left before the largest tournament series from Partypoker - Powerfest. This means that the time has come to prepare for an epic summer event and earn a pass to the Powerfest.
Powerfest spins
Partypoker, in an already familiar manner, takes the approach of Pokerstars and distributes tickets through special tournaments Spin & Go. For only $ 5, you will have a chance to get selected for the most expensive events of the Partypoker Powerfest tournament series. The main prize of branded Spins is a $ 1050 equivalent ticket. It will be possible to win passes to Powerfest through Spins tournaments until August 11. The general list of rewards and probabilities of their appearance: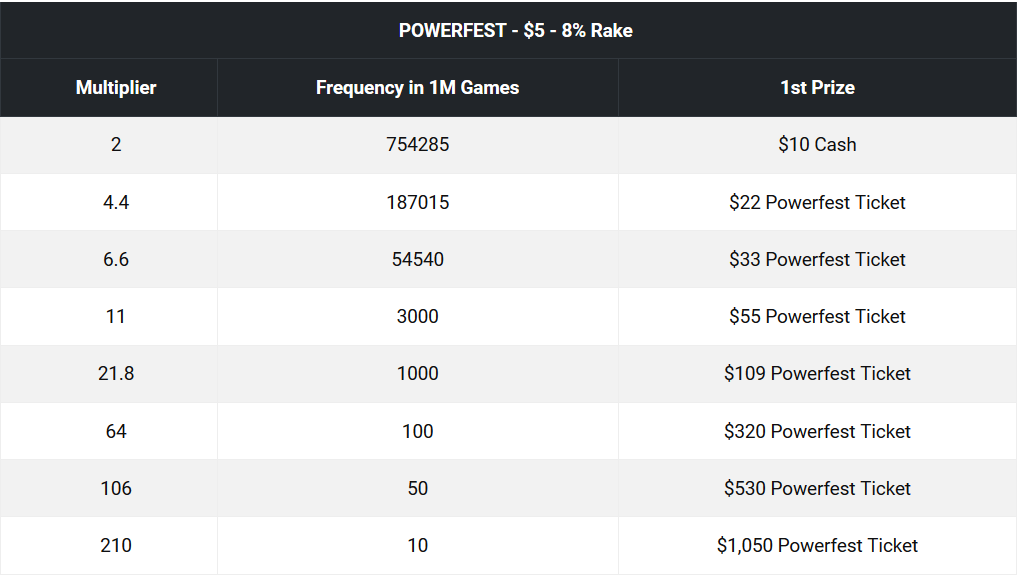 Alternative way to Powerfest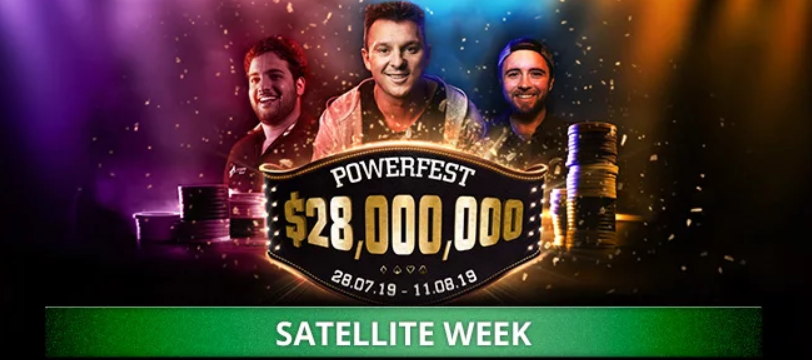 Until July 27, a lot of qualifying tournaments for various Powerfest events will be held daily at Partypoker. Every day, you will have more than 20 opportunities to win the coveted ticket to the largest summer poker series. Even in the satellites Partypoker decided to experiment a bit and use the bounty format that is gaining popularity.
You can select from $ 0.55. The biggest buy-in provided by the qualifying tournament schedule for Powerfest is $ 215 (the fight will be for a ticket of $ 10,300). Partypoker and the smallest ones will not be ignored either: freerolls will be held daily with tickets to satellites and major Powerfest tournaments.
How to increase the chances of winning Powerfest with PartyCaption?
As can be seen from the spreadsheet with probabilities, qualifying for the biggest events of the Partypoker poker tournament series is not an easy task. Winning the coveted ticket will require endurance, perseverance and long distance. When it comes to multi-tabling, and even not on the most pleasant Partypoker software, it's hard to resist a grimace of pain. The best chance to succeed in Spins is to get PartyCaption poker software in advance. It will make playing at several poker tables as comfortable as possible. Translation stacks in the big blinds, a convenient arrangement of tables on the screen of your monitor, automatic selection of bet sizing - not the whole list of useful functions of auxiliary poker software. Another advantage of PartyCaption is that it can be used free in limits up to NL10 and in tournaments up to $ 3 (inclusive). Do not forget the exclusive additional benefits that you will receive in the form of Energy Points, which allows you to save money on future purchases. Order PartyCaption right now and get ready to surprise everyone at Powerfest!