Fantastic Chico Rake Race
06.06.2019

The start of the WSOP in Las Vegas has attracted much of the attention of the poker community. However, this does not mean that all the poker rooms have gone into hibernation and forgot about everything, except adventurers somewhere in the middle of the Nevada desert. TigerGaming is currently running a $ 15,000 race for all cash table regulars.

Every week, Tiger will hand out $ 15,000 to the most distinguished players. The promotion will be held at the Chico Poker Network until June 15 inclusive. Each week starts on Sunday at 20:01 local time (3 am Moscow time), and the end is at 20:00 on the following Sunday evening.

The first 100 places are paid. The payment procedure is as follows: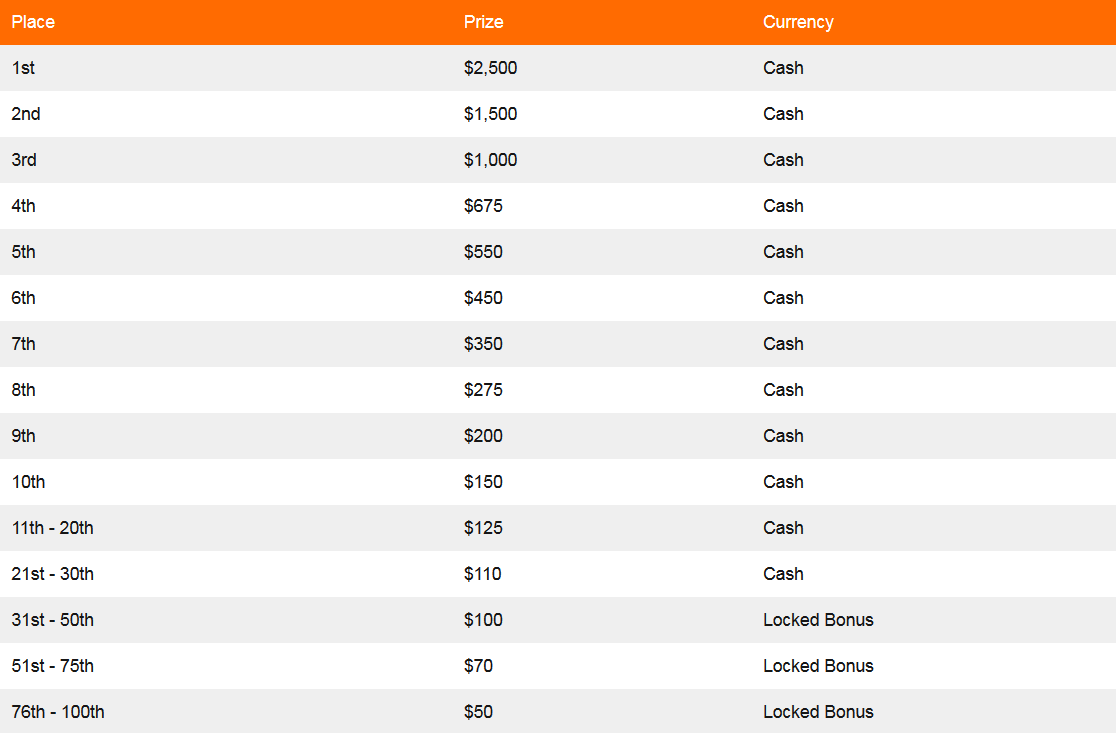 Leaderboard common to all limits. The game in MTT, the CIS, and even play money in the test, unfortunately, does not go. But Omaha, jackpot tables and "popular Boost Poker tables" are very much in honor and points are awarded for them. No matter how difficult it is to notice, starting from the 31st place, players will be credited with the Locked Bonus, which returns at the rate of 2,500 points for every $ 5. Grind for the sake of getting a bonus, then grind, laundering it. It seems that Chico's marketers were still honored to create a perpetual motion machine. Combustion of the bonus after 15 days from the moment of receipt will also increase the efficiency of this perpetum mobile.

Money for the final places in the tables will be credited automatically on Saturday.

Despite some misunderstanding, which arose from the sluggishness of Chico's technical support service and excessive paranoia of ordinary users, Tiger and the rest of the poker rooms of the network are good-naturedly tuned to poker programs. This allows you to extract the maximum value to all the regulars through the use of tracking software, like Hand2Note. Involving poker software for collecting and analyzing statistics is very useful to you, both for obtaining additional profit, exploiting the faces of opponents, and for working on your game, disassembling hands and minus lines.

Recall that recently the Chico Poker Network acquired poker with a short deck. This means that now is the fat time to profit at the expense of players who have not bothered to get acquainted with the rules. The player, who has a CombCalc6Plus poker calculator, will a priori be in the yellow jersey of the leader and on many buildings in front, rather than your unlucky opponents who were not lucky enough to be at the same table with a real Holdem 6+ expert.