Free Iphone XS Max and BPT satellites from PokerOK
17.06.2019
PokerOK continues to be firmly established as the flagship of the GGNetwork network. In the course went heavy artillery - gifts in the form of the last iPhone and satellites to the live poker tournament BPT in Belarus.
How to get iphone XS max for free?

Thanks to the PokerOK promotion, any player can get the latest iPhone model for free. High Roller you or a newbie in poker is not important at all: the chances of getting a valuable prize will be presented to everyone. Under the terms of the promotion will need to receive lottery tickets. They will be issued for the game on the tables Rush & Cash. One lottery ticket is available for: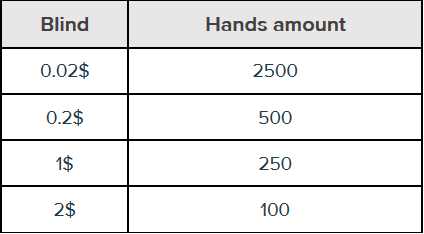 The number of tickets that members can get is not limited. The nearest draw will take place on June 22. The promotion is exclusive to the poker room PokerOK (players of other GGNetwork rooms do not participate). If you didn't play the required number of hands one day before the coveted ticket, then the next one - the countdown continues. A player cannot win multiple prizes at the same time. It is allowed to exchange a prize for its cash equivalent (money is credited to the player's account in the room).
PokerOK - is part of the GGNetwork poker network. Unfortunately, the rules of the room do not allow the use of auxiliary poker programs during the game. This is not only negative; You can see the positive side. Players, at least partially balancing their game, will have a significant advantage over competitors. And the best tool to achieve balance in your poker strategy is GTO +. A convenient decision tree will allow you to quickly grasp all the subtleties of optimal poker.
PokerOK holds satellites at BPT

Along with actions that have weight for poker players from any country in the world, PokerOK is also striving to attract Russian-speaking audiences. The next step in this direction is the raffle of trips to Belarus Poker Tour. You will no longer need to pay sacks of potatoes instead of normal buy-ins. The poker festival itself will be held from 5 to 15 July in Minsk.

The satellite schedule is as follows: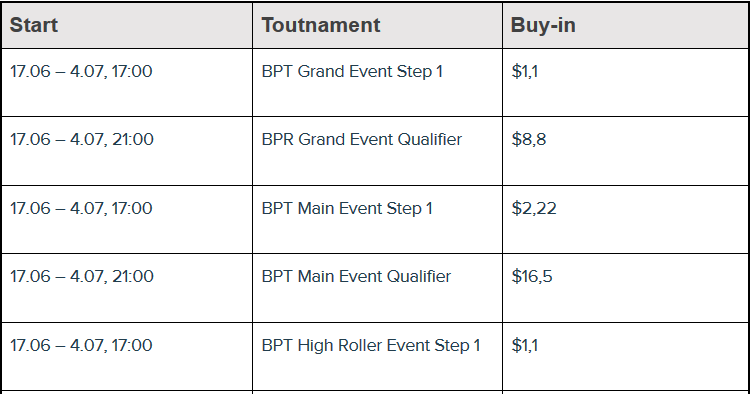 If you really strive for victory, then you need to use all possible tools to achieve the goal. One of the most important services for any MTT player, of course, is Sharkscope. This poker service has 99.9% of the information on the results of played tournaments. It provides comprehensive information that allows you to instantly determine the fish in front of us or regularly and adapt the strategy accordingly.