Tournament Series ChampionChips at 888
01.08.2019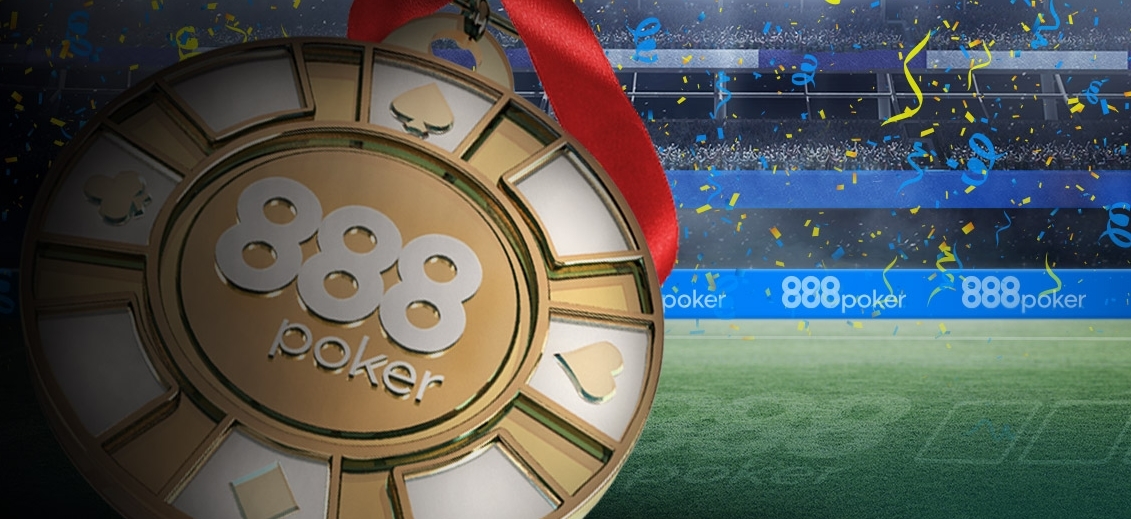 888Poker shows weak signs of life: first, the Grand Hand promotion for cash players started, and now it's time to delight tournament grinders. Compared to Powerfest and MicroMillions, the guarantee is not amazing, but any attention is pleasant.
The ChampionChips tournament series starts on August 4, and ends exactly in a week, on August 11. As part of the promotion, 888Poker will hold 18 MTT tournaments. The main feature of the mini-series, it was decided to make a stylization for the Olympic Games: each event of the tournament is named after a particular sport. The total amount of the guarantee will be about $ 145,000. The largest tournaments of the entire series will be:
• Event 16: Marathon (Main Event) with a buy-in of $ 33 and a prize pool of $ 42,200 (exactly the same length of the distance in a sports marathon);
• Event 6: Weightlifting with a buy-in of $ 55 and a guarantee of $ 20,000;
• Event 2: Half Marathon - entry fee of $ 16.5, prize pool of $ 21,100.
The ChampionsChips tournament series has very affordable buy-in sizes. Consequently, we can expect a large stream of people who want to become the victor of 888Poker. Winning the battle with a huge number of rivals will not be easy. But there is an opportunity to significantly improve your chances against rivals – Sharkscope poker service.
Sharkscope - a huge database containing useful information about each of the opponents at your table. The average buy-in played, profit, form, regular or fish - all this data will help build the foundation for informed decisions and break through to the top! A nice addition will be Energy Points - special points of our loyalty program, which you can spend at your discretion, thereby saving your money.