What to do, if PartyCaption doesn't work after changing username at Partypoker?
09.07.2021

At Partypoker, Bwin Poker and Coral Poker, players were required to change their nicknames starting May 11, 2021. Everything is within the framework of the policy of equalizing regulars and recreational players. Other reasons are the struggle against datamining and poker trackers, despite the official ban on the use of HUDs 2 years ago.
After changing the nickname, many users encountered a problem - PartyCaption stopped working. The reason is that now the key in the auxiliary program and in the Partypoker client itself does not match.
How do I make PartyCaption work again after changing my username?
Don't panic - fixing the problem is not difficult at all:
1. Log into the Partypoker poker client;
2. Launch PartyCaption;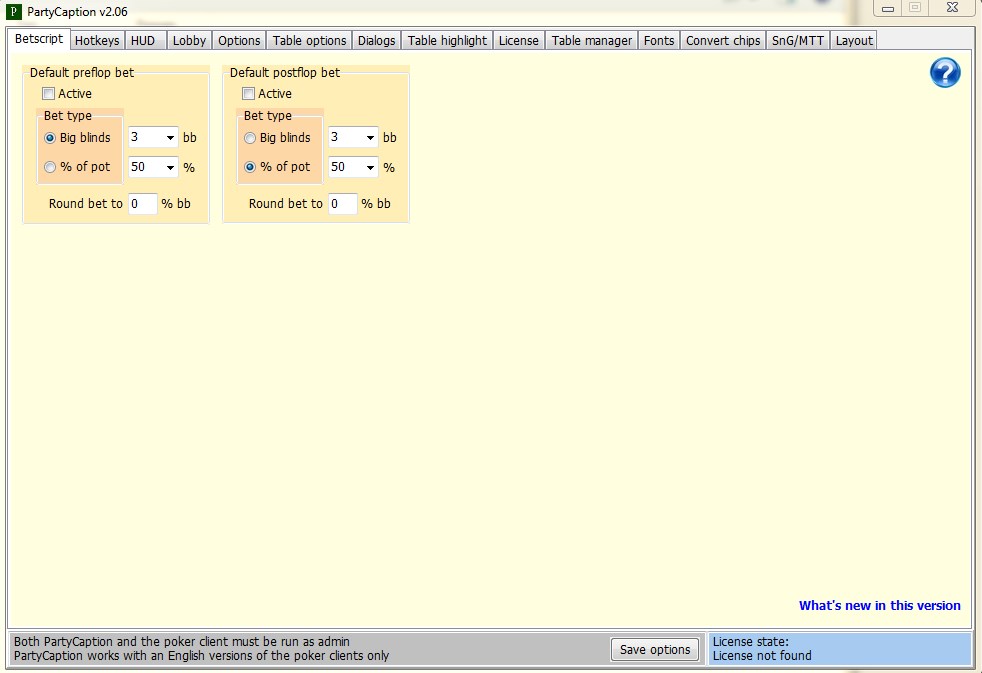 3. Go to the "License" tab;

4. Uncheck "Use screenname-linked License ID". A notification will appear with a warning, click "Yes";


5. Your User ID will appear in the license field instead of your old nickname.

When creating a license key, the developer makes a backup version for the User ID as well. That is, from the moment your User ID appears in the field with a license, PartyCaption will work again. If your PartyCaption still doesn't work, then contact the developer. Enter your old and new nicknames at Partypoker. Your license will be updated.
Contacts:
What is the difference between username and User ID?
Your nickname (username) is displayed at the poker tables during the game, as well as in various mailings with promotions. Well, and in the upper right corner of the client.
Your User ID is required to log into the poker client: you enter it along with your password in the appropriate field. Instead of User ID, you can enter an email linked to the poker room.
Why is PartyCaption so good?
PartyCaption is the perfect multi-tabling companion. Here is a list of the most useful features:
Betsizing profiles, allowing to automate the process of placing bet sizing and reduce the number of routine actions, along the way, saving time;

Table manager conveniently arranges tables on the screen of your monitor;

"Hot keys" speed up your actions;

Blocking pop-up windows hides everything unnecessary from your eyes and keeps you focused on poker;

Built-in HUD gives brief information on the progress of the hand.
The program is free with no time limits for NL2, NL4, NL10 and tournaments up to $ 3 inclusive. You can download PartyCaption for free here.