IOPC Tournament Series in Spartan Poker
12.07.2019

Since yesterday, the geography of our intergalactic portal has expanded significantly, and from now on we are closely following the local poker rooms and networks. The first under the spotlight was the Indian poker room Spartan Poker.
From July 14 to July 28, India's largest poker series, the India Online Poker Championship (IOPC), is held there. Announced 82 poker tournament in no limit and Omaha Hold'em. The total prize fund will be 110,000,000 ... rupees! And in a more understandable language, the guarantee is equal to an amount slightly exceeding $1,580,000.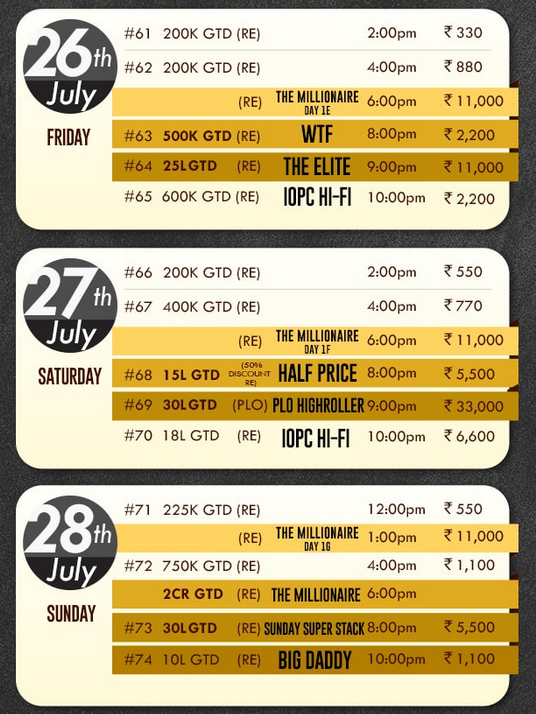 The main tournament of the entire series will be The Millionare (not Slumdog) and it will be held during the second week of the IOPC. Its guarantee equals $290,500.
Despite the fact that Spartan Poker poker room represents India, the general trends of major tournament poker series remain here: the best players on the basis of IOPC will receive additional prizes according to their place in the overall leaderboard.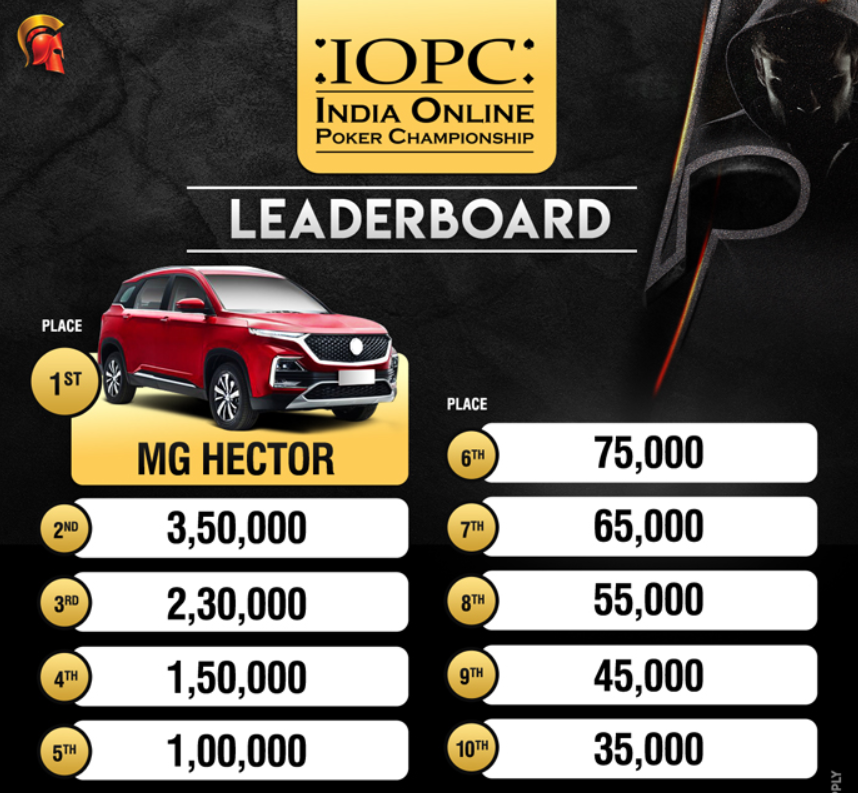 The winner will get a brand new (only from the conveyor) car MG Hector. To exchange it for money, according to the rules and conditions, the prize can not be.
If you want to try out a little poker exotics or are passionately dreaming of becoming the owner of the MG car of a new model, then we strongly recommend you to get a poker converter for Spartan Poker. With the converter you can use your Holdem Manager 2 or Poker Tracker 4, as well as display statistics on your opponents in real time at the poker table. Just imagine - an incredibly weak pool, playing without statistics, then you rush in, armed to the teeth with HUD and Popup, tearing everything in your path. A tempting prospect, isn't it? But that's not all - for each purchase in our store you will earn bonus Energy Points, which you can, at your discretion, spend on any product of our store. Write to our representative right now and cook spicy Indian curry today from your hapless opponents!