Patrick Antonius vs poker soft
21.09.2015
Modern poker software has radically changed the attitude of players towards online poker. In offline poker, you can find out about the intention of the players not only by their actions at the poker table, but also by their behavior, body movements and facial expressions.
Despite the fact that in most types of online poker players cannot read this information, poker programs such as HUDs will help calculate the actions of opponents based on the history of previously played hands. In addition, there are many analytical programs on the market today to help players improve their knowledge of the game.
Patrik Antonius has become one of the most recognized professional poker players, not only through his participation in live games, but mainly through online games. For many years he was one of the leading professional players at Full Tilt Poker. Antonius, however, decided to take a break from online gaming, blaming poker software for that.
PokerListings recently struck up a chat with Antonius to learn a little about his personal life and poker. When a journalist from the site asked Antonius why he was less likely to play online games, Antonius replied: "As sad as it sounds, it seems that technology has advanced so far that it has turned the game into something different ... Currently, players use software that gives them so much information and so much data that it's more like a numbers game now. I have never used any of these programs. I have never used technology to gain an advantage over others. I am more a player of sensations who lives in the present moment. "
He added that "Now, the players know what they are doing. They base their game on what the software tells them, so now it feels like playing against a computer. Software has made a big difference in high stakes gaming. If you do not use special poker software, then this is already a dishonest game. But I still enjoy playing mixed games. "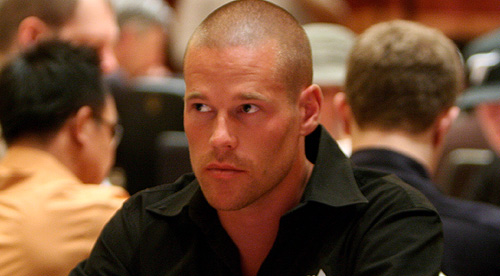 Antonius also elaborated on why he plays in mixed games: "Well, I'm sure the experts are already working on it, and that there will soon be programs for Stud Poker or Heads-up 2-7 Triple Draw. As far as I know, with Limit Hold'em everything is already decided. " He explained, "I actually had to give up online Hold'em and PLO. I lost about a million right away, and then realized that I could not win precisely because of the software tracking my steps. I would risk playing in real life against any opponent at high stakes, but on the Internet, unfortunately, my chances of winning do not suit me anymore. "
Despite the fact that Antonius blames the poker software for his failures, many believe that he should keep up with the times and use the poker software to his advantage in order to play on a more level playing field.
Poker community opinion
PocketFives member Brandon "tedSTRETCH" Merrill commented: "I think if he played right he wouldn't be fooled. It's easier to blame the program than to work on your mistakes. "
Note also that Antonius may not be aware of the fact that there are quite a few open source programs that can be used to track many games, provided the player spends some time learning and configuring them. There is also a ready-made software package with built-in settings, such as Stud Indicator, which provides players not only with a game calculator, but also HUDs for Stud, Razz and Stud Hi / Lo.
However, not everyone thinks that Antonius is mistaken in his reasoning. PocketFives member Michael "u shove I call" Howard commented on Antonius's words: "(It is) only a smart person can admit that he is not good enough. Why should he compete with the best players who also use software that clearly increases their productivity when he has already made his money and can play lighter games offline? "
Based on materials from Pokersoftware.com