How to get Holdem Manager 3 for free?
26.10.2019
Holdem Manager 3 is finally released few days ago. It replaces the honored veteran of the poker software industry - Holdem Manager 2. What is the difference between the new version of Holdem Manager 3 from its predecessor:
Increased overall speed by replacing PostgreSQL with faster cloud technologies;

Brighter and more colorful interface;

Advanced HUD editor and Pop-up;

Supports 14 languages, not just English as before;

There is a function to disable HM3 during a game session ("HUD only") in order to speed up the work of software;

A graphical HUD has appeared;

Predefined filters for the most important situations that will simplify the work on the game.
Now we'll talk about how to get Holdem Manager 3 for free.
The easiest way, which is free, although limited in time, is to go to the official website of the developer Holdem Manager 3 and download the trial there for 15 days. During this period, you can familiarize yourself with the capabilities of HM3 and decide whether or not to purchase the program.
Another option is available if you have Holdem Manager 2 purchased after January 1, 2017. If you purchased any license after the specified period, you are entitled to a free upgrade to Holdem Manager 3 within 30 days from the date of sale of HM3. Translating into an accessible language, you need to be in time until November 14, 2019 inclusive, and then you will get the brand new Holdem Manager 3 for free and you won't need any trials. Not to mention cracks, eternal trials, torrents and other not quite legal methods to get a new generation poker tracker.
Manual for getting free Holdem Manager 3
1. Go to your account on the official website of Holdem Manager (you will need to enter your E-mail and password);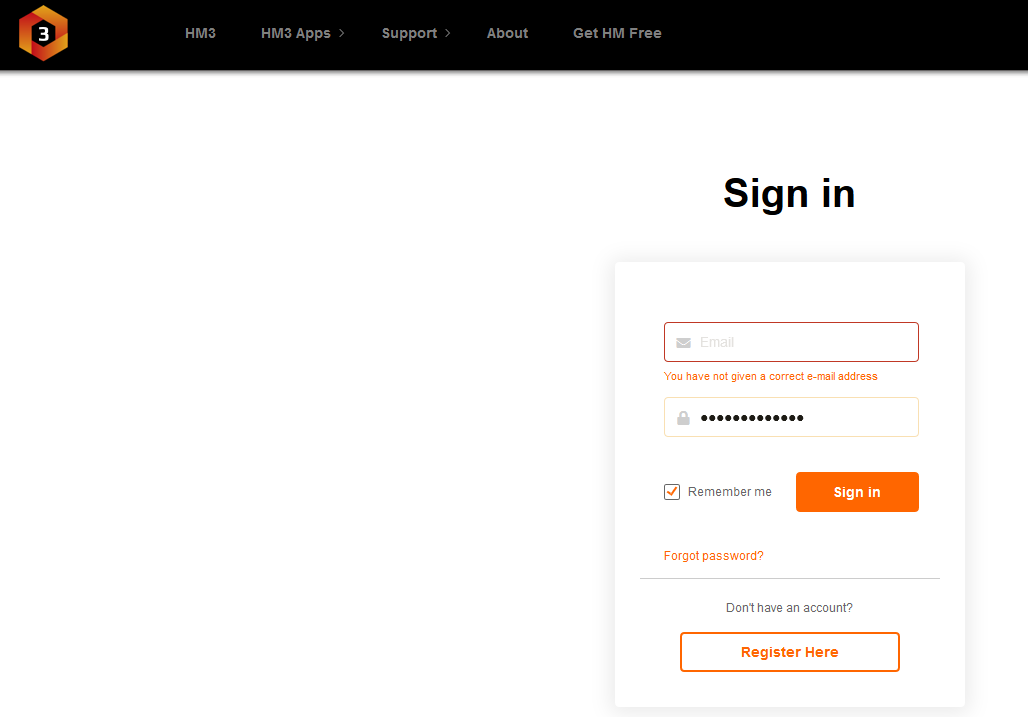 2. Click on the "Buy now" button.


3. You are redirected to the program purchase menu. There, the price for Holdem Manager 3 will automatically be displayed, which will be $0 for you (the figure $100 will be crossed out a little higher). Click "Proceed to Checkout".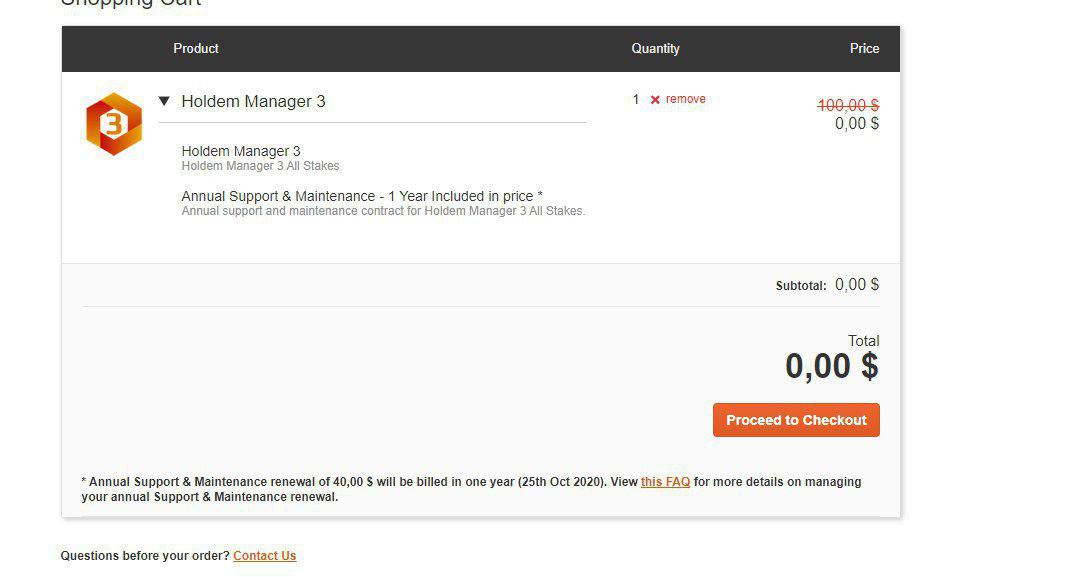 4. That's all, congratulations - you became the proud owner of the latest program for collecting and analyzing statistics for $0. Please note that you do not need to enter any keys - you immediately download Holdem Manager 3 with an official license.
5. Check the "My Subscriptions" tab. It will indicate that you have a subscription and support for Holdem Manager 3 connected for a year. It is also free.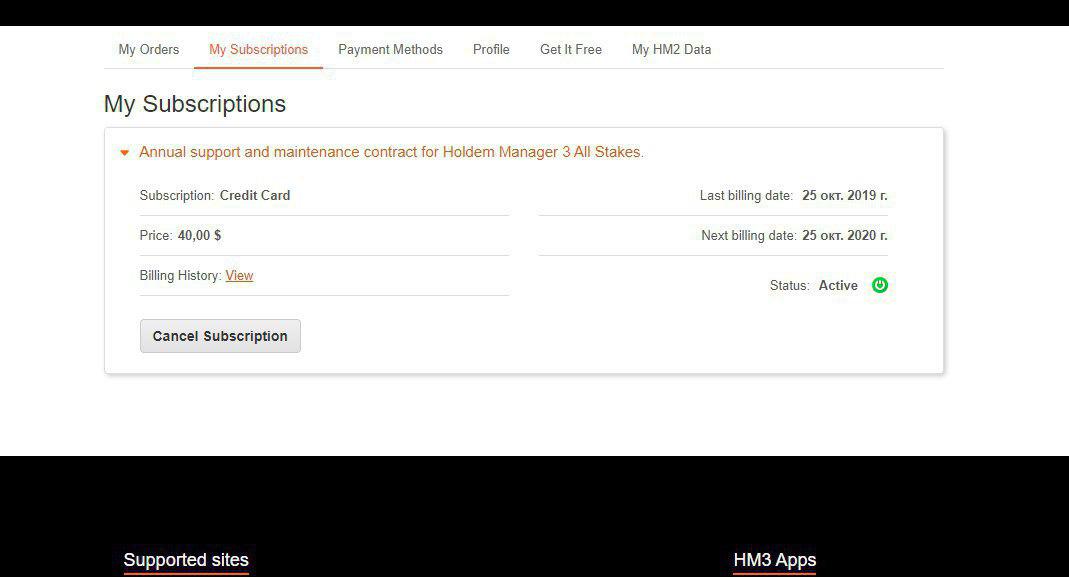 Attention! Getting free Holdem Manager 3 does not mean that Holdem Manager 2 will stop working. You can use Holdem Manager 2 regardless of Holdem Manager 3. Both versions — HM2 and HM3 — will be available on your computer — run any version you want. If you do not plan to use Holdem Manager 3 in the near future, we still recommend getting a free version before the deadline (November 14, 2019 inclusive). This will allow you to significantly save on the transition in the foreseeable future.
If you bought Holdem Manager 2 before 2017, then you will have a 40% discount. But upgrade should be done before November 14, 2019. For those who do not have time before mid-November, but still decide to upgrade from HM2 to HM3, a consolation prize is prepared in the form of a 25% discount. The main thing here is to have time to do this within a year since the release of Holdem Manager 3.
The last way to get Holdem Manager 3 for free and without SMS is to register at William Hill Poker or Winner Poker (both iPoker windows) under the affiliate program from the Holdem Manager website. You will be given a loan of $ 100, which you can spend exclusively on products from the Holdem Manager website. Thus, you can play your new Holdem Manager 3 and not spend money on it.