Holdem Manager 3 has finally come out. You can buy it here too!
22.10.2019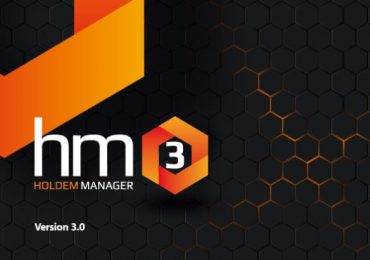 For success in modern poker, it's not enough to learn the rules, find the starting hand charts and watch some poker videos. This will not work even on NL2. In 2019, the level of the game of rivals has grown very much and you need to improve your skills in any way. Work on yourself every day. Even a minor downtime is detrimental to your progress. What method of teaching poker looks the most optimal in modern realities?
One of the most effective ways to develop your poker skills has always been poker software. And when we say "poker software", then almost always, first of all, the following couple of words come to mind: "Holdem Manager". The legendary poker program has played a big role in the development of many professional players. Holdem Manager 2 was released back in 2011. Poker has changed a lot since then and there is a need for new solutions. This new solution is designed to become Holdem Manager 3!
A few days ago on the official website of the developer there was an opportunity to buy Holdem Manager 3.
Key Holdem Manager 3 Features:
Heads Up Display. You can choose from a pre-configured HUD or build your own;
Situational Views. Key situations that you commonly analyze are presented as collections of several mini-views within a single dashboard.
Replayer. Use the visually simple yet amazingly powerful HM3 hand replayer to review your sessions, mark hands or add opponent notes.
Live Play View. The «Live Play» dashboard combines several key areas of feedback that allow you to easily monitor your sessions.
Powerful Hand Filters. Industry leading hand filtering tool allow you to quickly and easily find hands of interest.
HM Apps. HM3 Apps extend the capabilities of HM3 with several add-on tools.
Post Game Analysis. Powerful tools and filters allow you to easily review all aspects of your results.
Visual Opponent Feedback. The Graphical HUD overlay gives you an insight into the players you are playing against.
Supported Sites & Languages. HM3 supports more than 12 major poker sites and 14 popular languages.
Before you buy Holdem Manager 3 there is the opportunity to try it for free. For this, a free version for 15 days is provided, which can be downloaded here.