Sberbank block payments
25.10.2018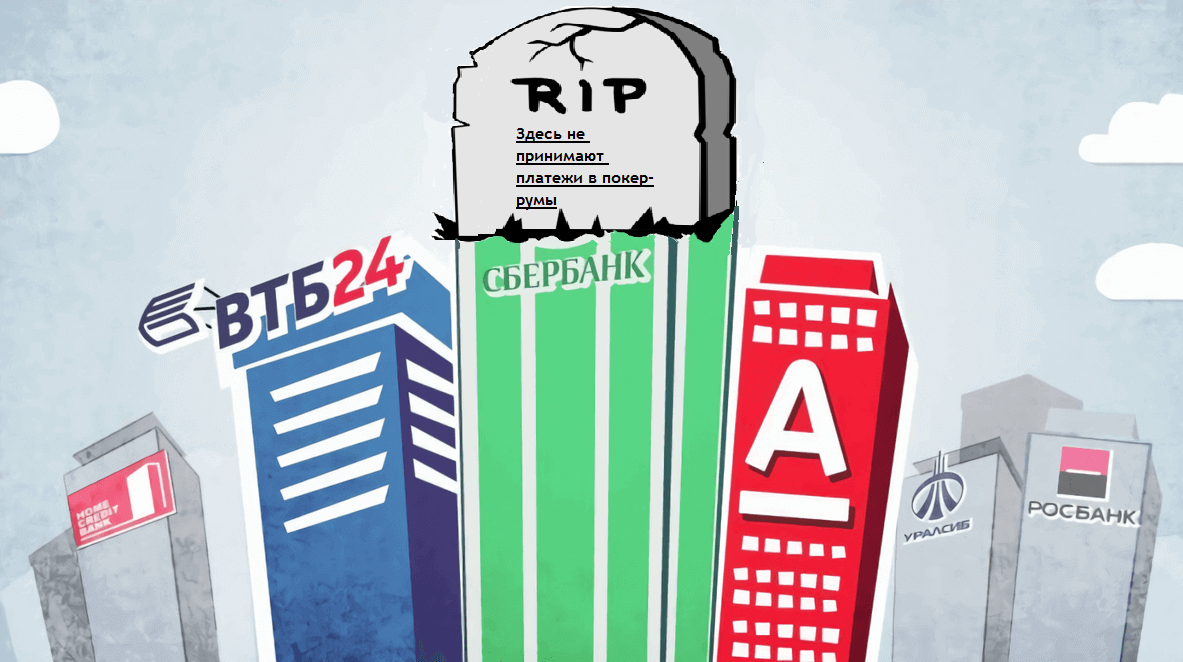 What happened?
At the beginning of this week, many players playing in foreign poker rooms discovered that now there are no Visa \ MasterCard cards in the available deposit / withdrawal methods. Moreover, this only concerned players whose cards were issued by the Russian Sberbank. Naturally, many immediately began to tear their hair out, shouting: "Chief, everything is gone!" and look sadly towards the smoking chimneys of the nearest factory. And they have reasons for that, since it is worth recalling that similar events and laws led to the events of Black Friday 2011.
Causes and consequences
It's all about the law F3 # 244 "On state regulation of activities for the organization and conduct of gambling", in which there is a clause obliging the card issuing organization (in our case it is Sberbank) to refuse an individual client to conduct a cross-border money transfer operation in favor of the recipient of funds located outside the territory of the Russian Federation, if there is information that this recipient is the organizer of gambling. In short, on the basis of this law, almost any bank has the right to refuse you a deposit / cashout when working with a poker room. And they do not do this only because in the aforementioned law, casinos and bookmakers are the main representatives of gambling. To be very precise, the quote from this law reads:
"gambling is a risk-based agreement on winning, concluded by two or more parties to such an agreement between themselves or with the organizer of the gambling game according to the rules established by the organizer of the gambling game"
Agree that with a strong desire and some imagination, poker can be summed up under this definition. And now, apparently, Sberbank has a manager with a sufficient number of the above qualities.
It is difficult to predict what will happen next. But for those who are used to using plastic cards when working with poker rooms, this is an alarming trend. Sberbank is one of the leaders in the financial sector of the Russian Federation and its actions can somehow set trends for smaller banks. In any case, you should not sit back, even if you have a card from another bank.
And what to do?
If you want to continue using all the conveniences of deposit / cashout using plastic cards and not think about what our favorite lawmakers will come up with, then we have a great solution for you! Get yourself plastic cards from some of the leaders in the electronic payment industry - Skrill and Neteller. And it is on our website that you can get these cards on preferential terms.

You can find out exactly how to do this and get a lot of related useful information on the following pages: